An ageless crab has awoken from its long slumber, and now seems hell-bent on dismantling every ship and vessel in sight. Can it be stopped, or will your party also end up in pieces?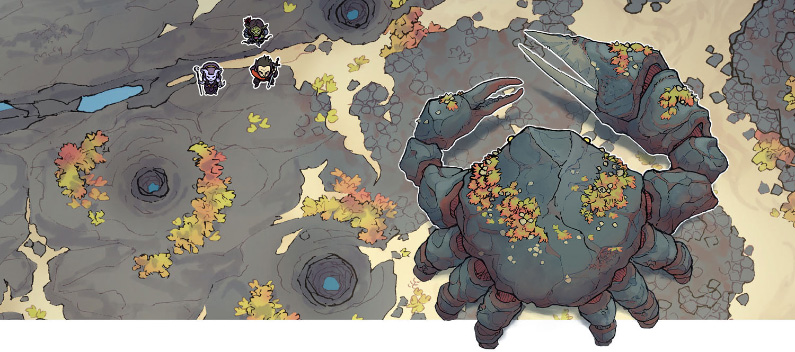 This cranky crustacean was born out of some homebrew playtesting I ran with my friends a few weeks ago – an encounter made difficult by an impervious shell and a very strong, very large claw. That encounter slowly developed into a draft, line art, then the full range of crabs you see below.
The homebrew playtest also went well, and I hope to share it with you all in the future! Truth be told, I've been refining it for years now, as my personal campaign features many such behemoths. Would you like to see more?
I hope that our Colossal Crab will serve you valiantly as an ocean terror, or a seaside guardian. A wise sage, or an enraged beast. an unstoppable natural disaster, or perhaps just dinner. It's completely up to you!
Of course, I'd love to hear of the adventures and fights that might take place, so please share your tales in the comments. 🙂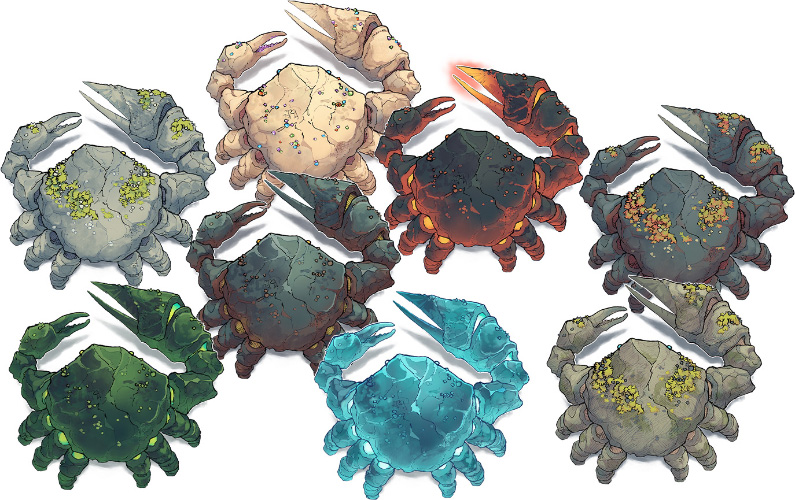 Subscribe for More
We put out new content like this almost every week! If you'd like to keep up, here are all the ways that you can do it, be it on social media or with our email newsletter:
Download the Colossal Crab
You can download the digital files below, where you'll also get an opportunity to support me for my work. Thank you! It's thanks to you that I can keep making these maps and assets. 🙂
We will deliver the download links to your email address. You can choose which pack you would like below.
We can offer this base pack for free thanks to our generous Patreon supporters
For exclusive map variants and even the PSD files, consider joining the amazing community that makes these maps possible: