A sheriff's office with attached jail, gallows, and undertaker's – now that's efficiency!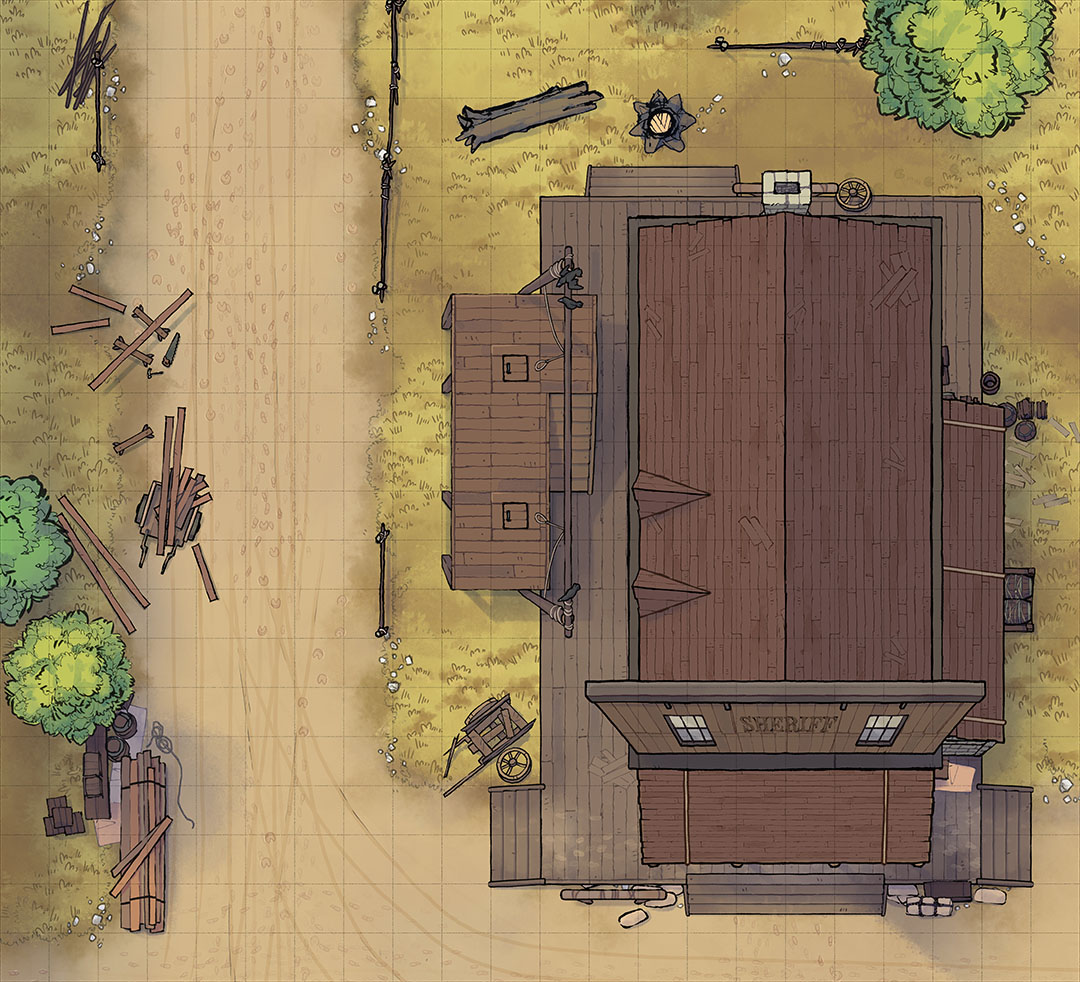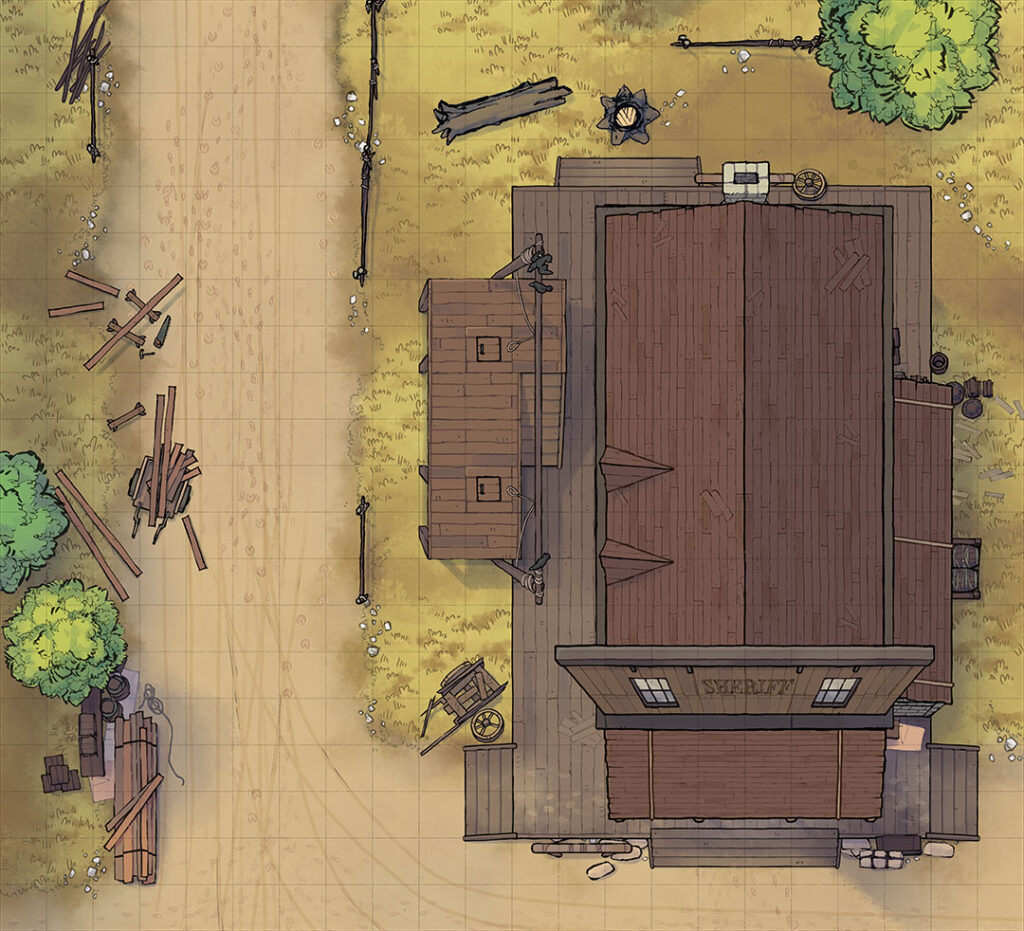 Connor Johnston's Old Western town grows by another plot of sun-baked land this month! This one is a little more grim than our previous saloon, street, and train station: it features the sheriff's office, undertaker's workstation, town prison, and a newly-erected gallows.
As you can imagine, this particular map has a lot of potential for action! Perhaps someone your party needs is in jail, awaiting execution, and something must be done to save them? Perhaps your whole adventure might kick off with the party themselves being broken free? We hope you'll share your ideas below!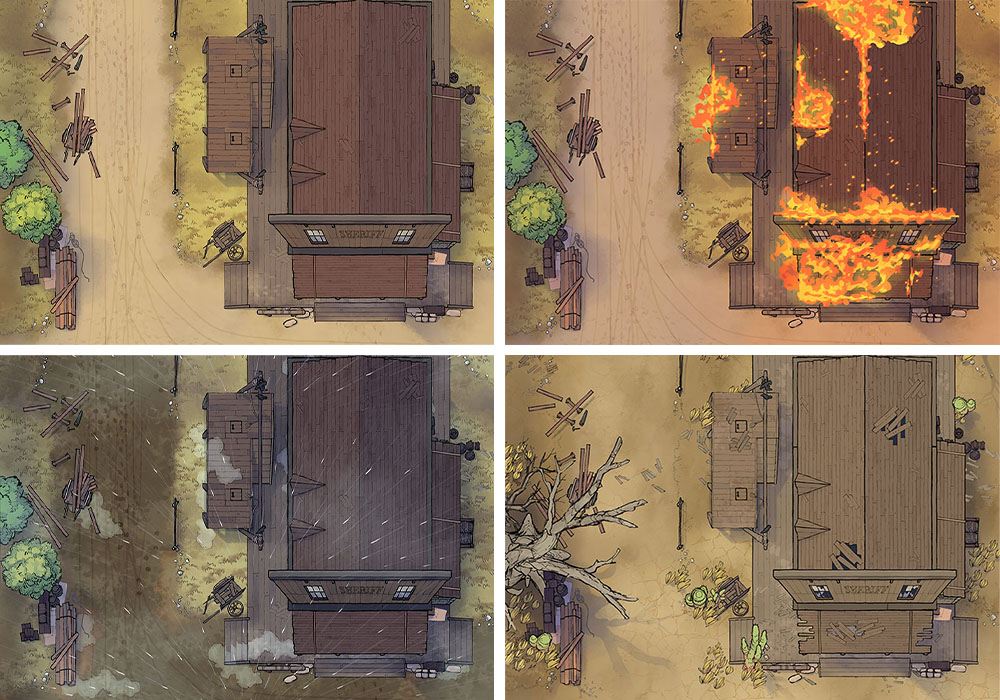 Subscribe for More
We put out new content like this almost every week! If you'd like to keep up, here are all the ways that you can do it, be it on social media or with our email newsletter:
Download the Wild West Sheriff's Office battle map
You can download the digital files below, where you'll also get an opportunity to support us. Thank you! It's thanks to you that we can keep making these maps and assets. 🙂
We will deliver the download links to your email address. You can choose which pack you would like below.
We can offer this base pack for free thanks to our generous Patreon supporters
For exclusive map variants and even the PSD files, consider joining the amazing community that makes these maps possible: