A five-storey Ōshiro, or Japanese-style castle. It is not just a formidable defensive structure but an artistic marvel, and serves as a secure home to a dignified daimyo lord and his most esteemed guests.
Skip to the downloads?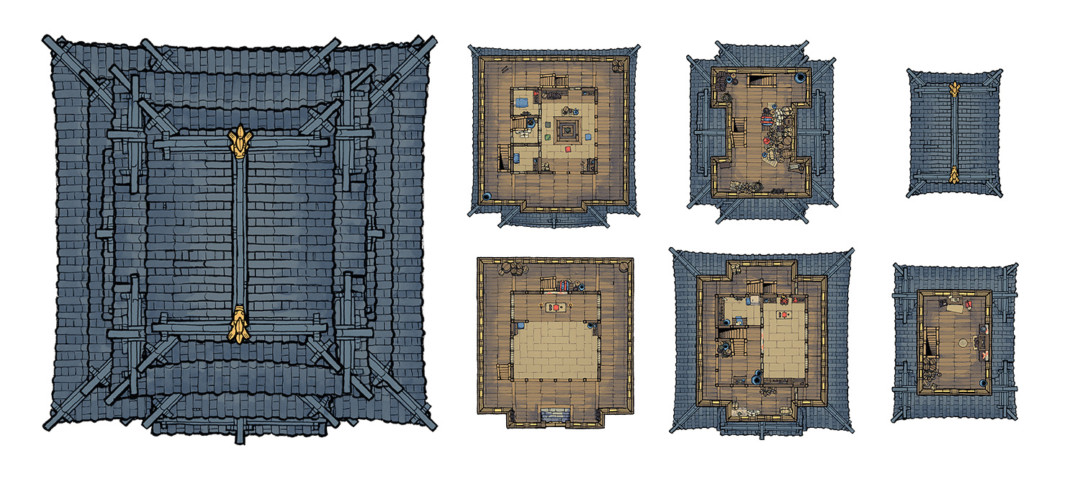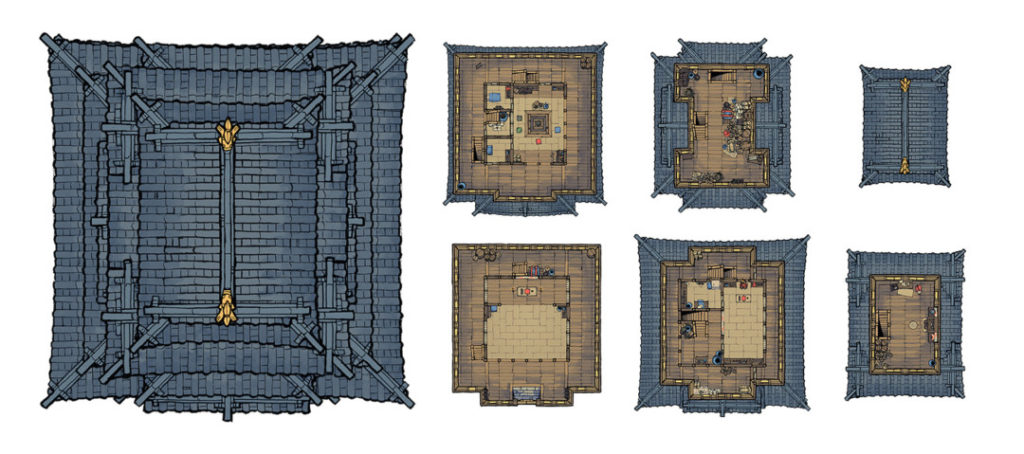 When I released my Japanese Castle (grounds) I mentioned that I would one day draw the interior. Well, today is the day it is complete! This is easily the largest, most complex, most researched building I have ever drawn, and it has been very rewarding to work on.
Our castle is based on a number of real-life Japanese castles which I had the wonderful experience of exploring in 2016. Knowing then that I would one day draw one, I made sure to take all the reference photos that I could! Chiefly this is based on the Himeji and Matsumoto castles, but also has influences from Ghost of Tsushima – especially the furnishings.
I've stuck very religiously to the historical floor plans that I collected, but I have no doubt that there are inconsistencies. Though that may bother me, hey, it's a fantasy battle map at the end of the day! Who knows what those fantasy architects were thinking. 😉
Does your world have space for a Japanese castle? Who might live there, and how might you contrive a reason for a battle to take place on this map? I'd love to hear your ideas!
Subscribe for More
Here are all the ways that you can keep up to date with our new content, be it on social media or with our email newsletter:
Download the Japanese Castle Oshiro Battle Maps
You can download the digital files below, where you'll also get an opportunity to support me for my work. Thank you! It's thanks to you that I can keep making these maps and assets. 🙂
We will deliver the download links to your email address. You can choose which pack you would like below.
These map assets are free to download thanks to our generous Patrons
For exclusive map variants and even the PSD files, consider joining the amazing community that makes these maps possible: