105 new map assets and 8 new tiling textures to cover a forest floor.
Skip to the downloads?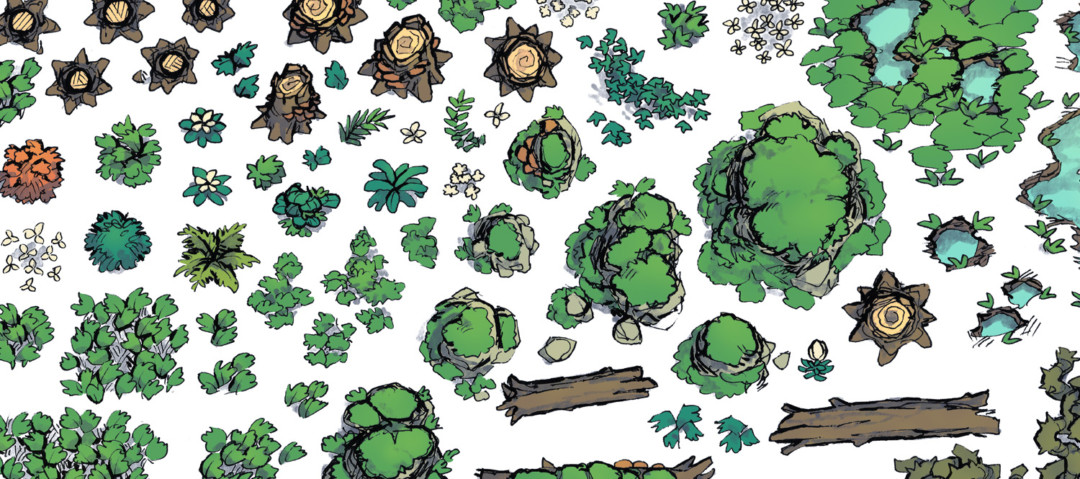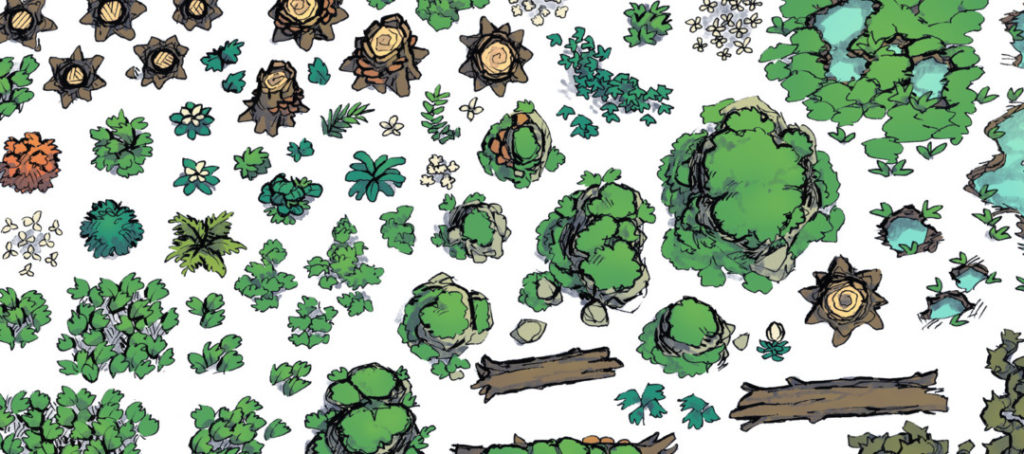 I'm on a mission to remaster and expand some of our basic map assets, and the forest is the first theme I chose to tackle.
It's undoubtedly a well-travelled setting in most campaigns, and so I wanted to do it justice. Part of that means a lot of color variants in the Patron rewards, and part of that means breaking "forest" down into several different packs.
Last month I released the Forest Fungi, this month it's the Forest Floor, and I also hope to work on a Forest Canopy pack in the future, which will contain all the leafy trees that this pack is lacking. Beyond that, I'd love to make specialized packs for more themes and settings, such as "haunted wood," "feywild," or "Australian bush."
Are there any such themes that you'd like to see? Please leave a comment!
Oh, and I can't let you go without mentioning the eight textures in this pack. These are a mixture of grass, duff, moss, and plant litter. These textures each tile seamlessly – something I'm getting better at making, I think – and are part of a collection that I'm eager to expand.
As I say every time and I mean, I can't wait to see what you make with these! Have fun. 🙂
Subscribe for More
Here are all the ways that you can keep up to date with our new content, be it on social media or with our email newsletter:
Download the Forest Floor Map Assets
You can download the digital files below, where you'll also get an opportunity to support me for my work. Thank you! It's thanks to you that I can keep making these maps and assets. 🙂
We will deliver the download links to your email address. You can choose which pack you would like below.
These map assets are free to download thanks to our generous Patrons
For exclusive map variants and even the PSD files, consider joining the amazing community that makes these maps possible: