71 colorful mushrooms and fungi that would look right at home in the feywild, an autumnal wood, or an ancient forest.
Skip to the downloads?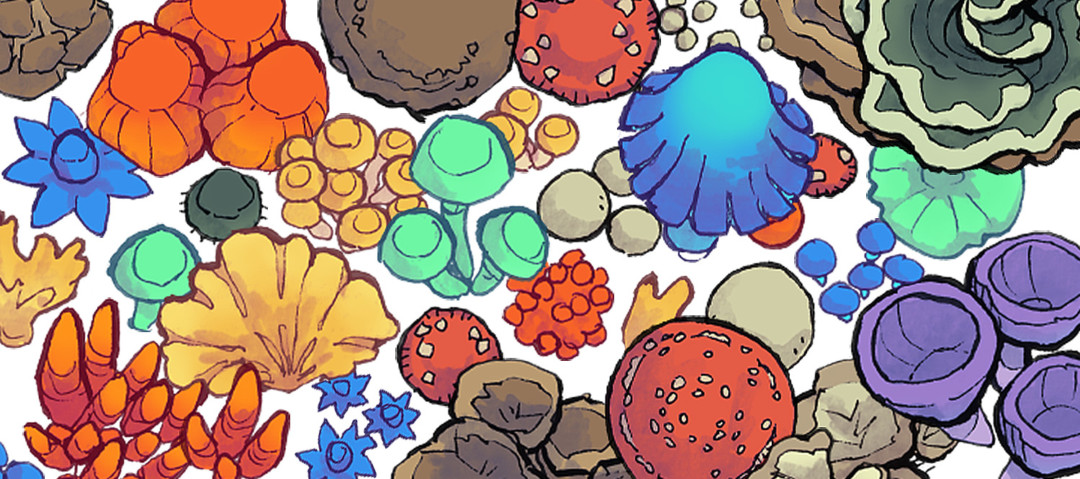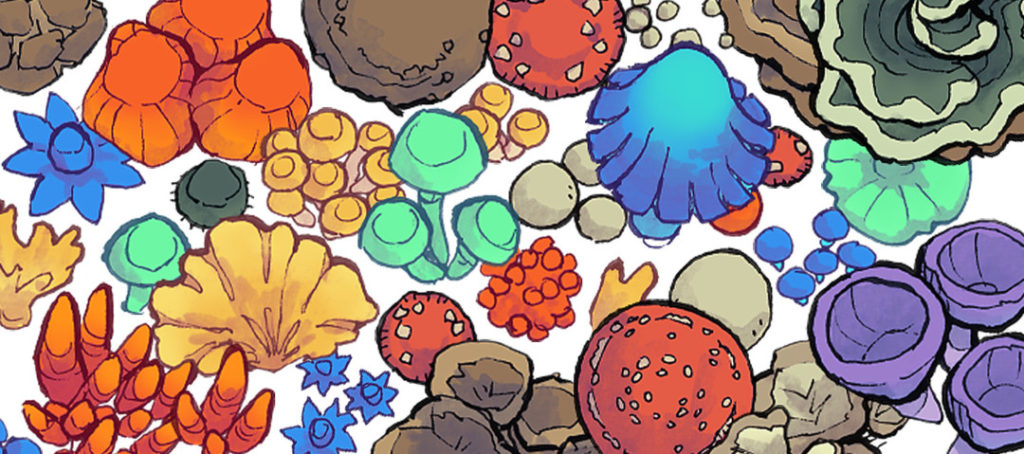 I want to begin expanding on our forest map asset collection, and what could be more fun to begin with than fungi? They're endlessly interesting, colorful, fantasy-looking things, and I've tried to express that in this new pack of assets.
These map assets are deliberately drawn a little oversized so that you can dial up the fantasy on feywild and Minish Cap inspired maps, but you'll also find charmingly mundane little mushrooms in there too. There should truly be something in there for any forest map in fact – just sprinkle them on like salt and pepper!
Oh yeah, there's also some oversized trees, branches, and gnarly roots too:
All of these are inspired by my local Aussie bush in the winter, a time when the rain soaks everything and fungi of all shapes and colors appear as if by magic. They've enchanted me all my life, and have always had a place in my heart when it comes to imagining fantastical forests.
I hope they serve you well! Do you have any plans for these? What else would you like to see in future forest-flavored asset packs? Please let me know in the comments. 🙂
Subscribe for More
Here are all the ways that you can keep up to date with our new content, be it on social media or with our email newsletter:
Download the Forest Fungi Map Assets
You can download the digital files below, where you'll also get an opportunity to support me for my work. Thank you! It's thanks to you that I can keep making these maps and assets. 🙂
We will deliver the download links to your email address. You can choose which pack you would like below.
These map assets are free to download thanks to our generous Patrons
For exclusive map variants and even the PSD files, consider joining the amazing community that makes these maps possible: