A two-storey saloon battle map complete with bar, piano, card games, and plenty of floor space for a brawl!
Connor Johnston has expanded upon his Wild West Train Station with this month's Saloon, complete with two detailed floors and a rooftop. It would be easy to wile away a whole session here, playing cards and chatting to the locals.
The saloon stands on a 16×22 plot of land, but the two levels offer a lot of vertical excitement! This would be a fantastic watering hole for a group of gunslingers, and could be fun both to attack or defend.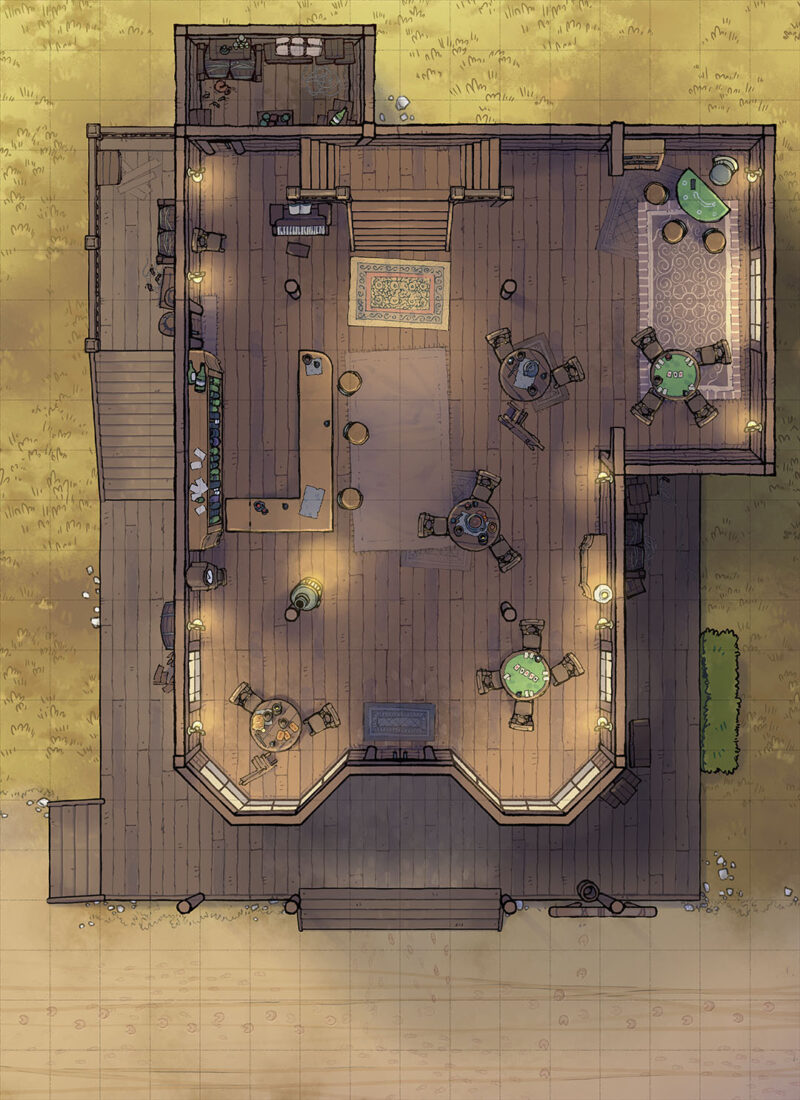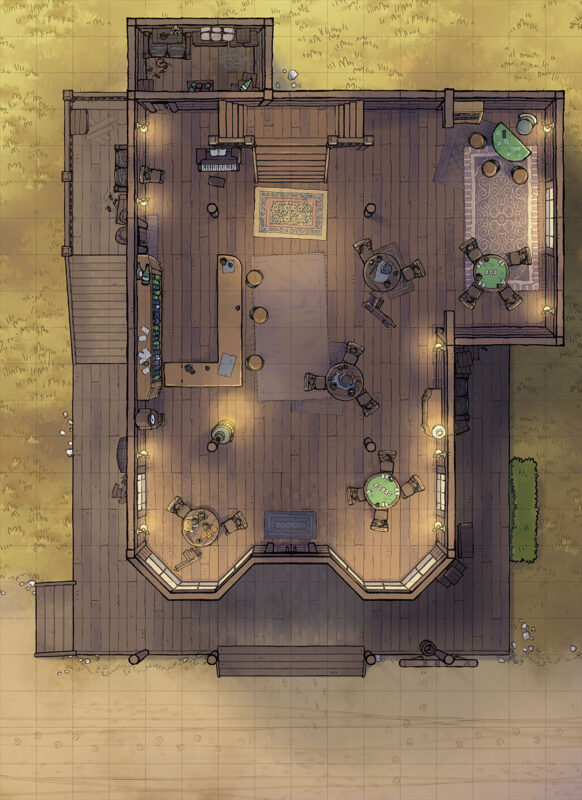 Do any fun plans pop into your mind? I'd love to hear about them below! We hope you enjoy, and please let us know what other Western maps you might like to see. 😉