An enormous collection of giant monster bones including those of dragons, giants, and tarrasques.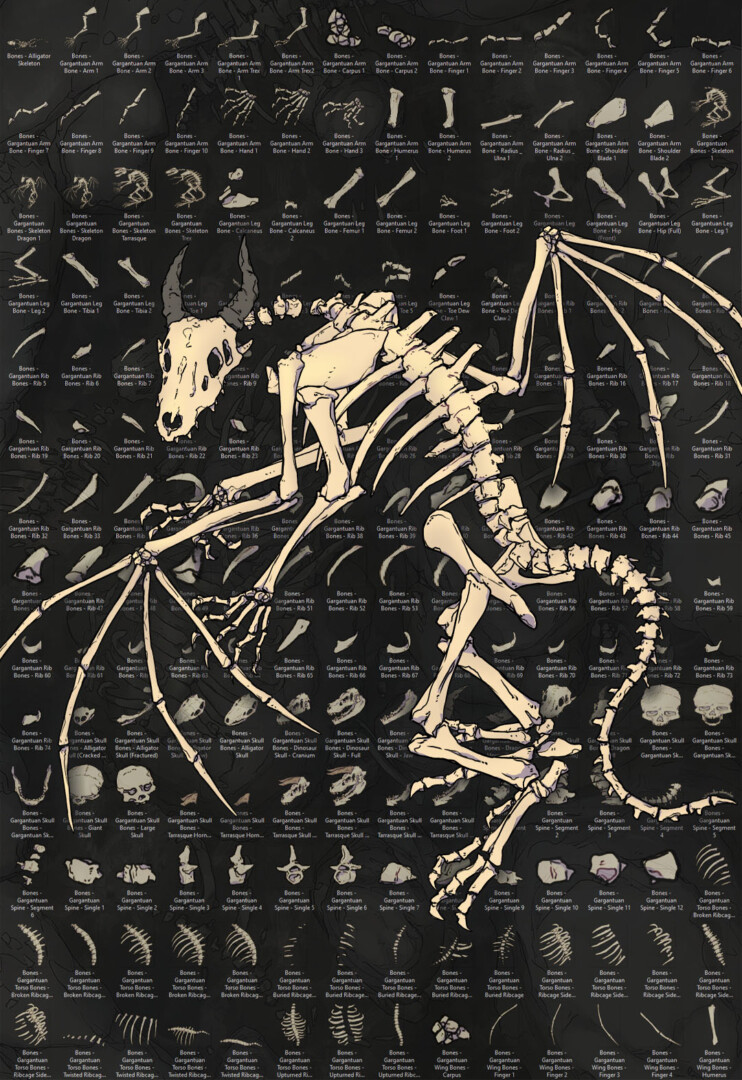 These beautiful skeletons and bones were drawn by Rootyful, and altogether come to 202 files covering every piece of a dragon plus skulls and carcasses of other enormous beasts and humanoids.
Just one of these map assets, placed strategically, will change the whole layout and atmosphere of a battle map! Be it a fully intact dragon skeleton a solitary skull, or a lone rib, they're large enough to offer at least partial cover, and perhaps even act as an improvised weapon for the barbarian!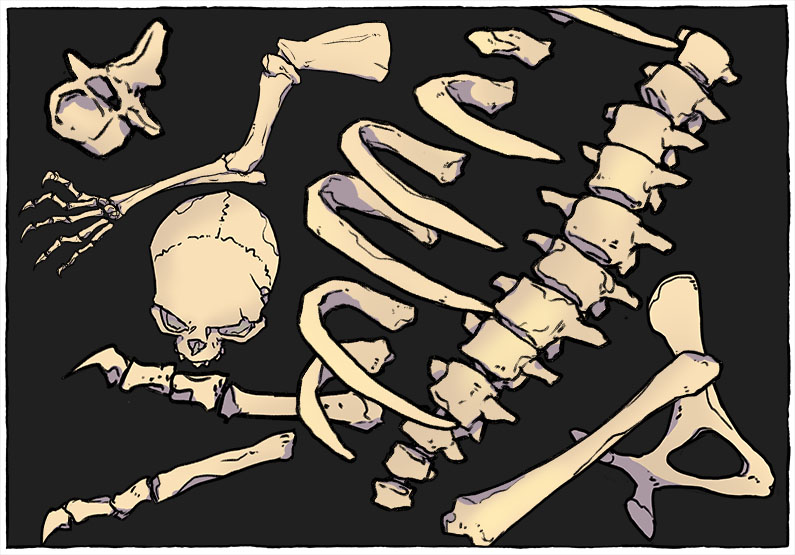 Are you excited to drop these into your maps? Perhaps make a whole Boneyard such as in Rooty's map variants? As always, we can't wait to see what you come up with!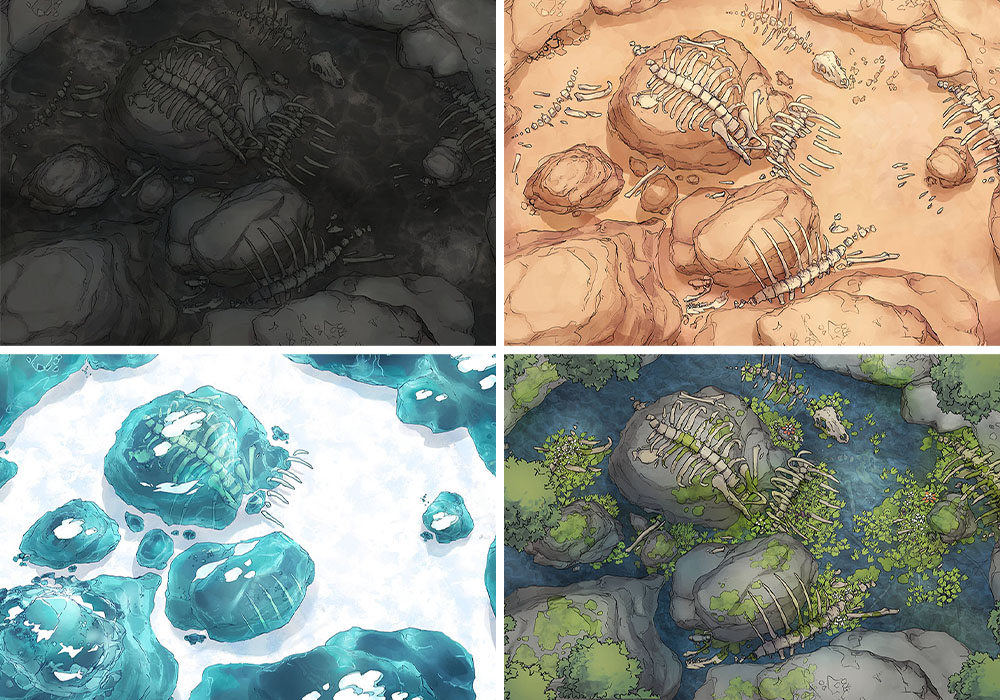 Subscribe for More
We put out new content like this almost every week! If you'd like to keep up, here are all the ways that you can do it, be it on social media or with our email newsletter:
Download the Monster Bone Map Assets
You can download the digital files below, where you'll also get an opportunity to support us. Thank you! It's thanks to you that we can keep making these maps and assets. 🙂
We will deliver the download links to your email address. You can choose which pack you would like below.
We can offer this base pack for free thanks to our generous Patreon supporters
For exclusive map variants and even the PSD files, consider joining the amazing community that makes these maps possible: