Create custom sci-fi battle maps with our modular map tiles and map assets, or use one of our many pre-made futuristic battle maps!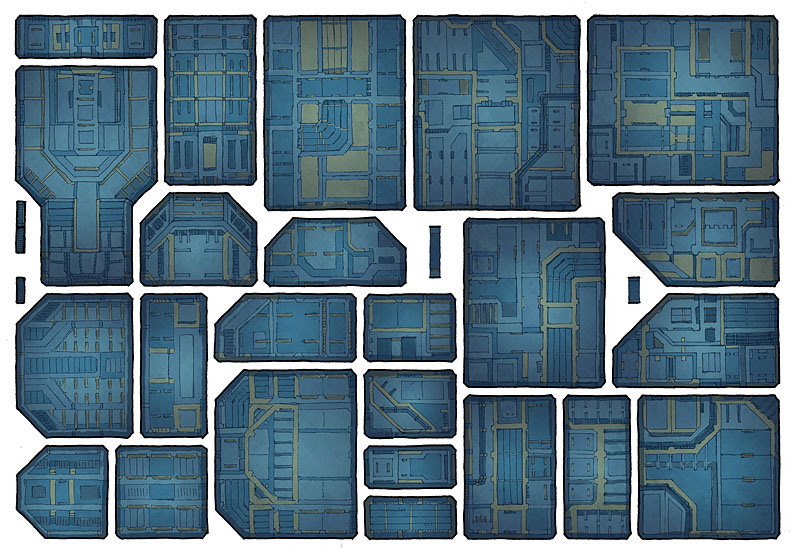 This pack began as a modular version of my recent Diver-Class Scout Ship, but I quickly realized that it was useful for a lot more than starships! It evolved into a more general "Industrial Interiors" pack, and – with the connecting doors and passages – you can quickly make any kind of multi-room industrial interior you might need.
Though I slapped "Sci-Fi" on the name to mark the set it's a part of, you can of course use it for modern, Cyberpunk, and fantasy-tech settings!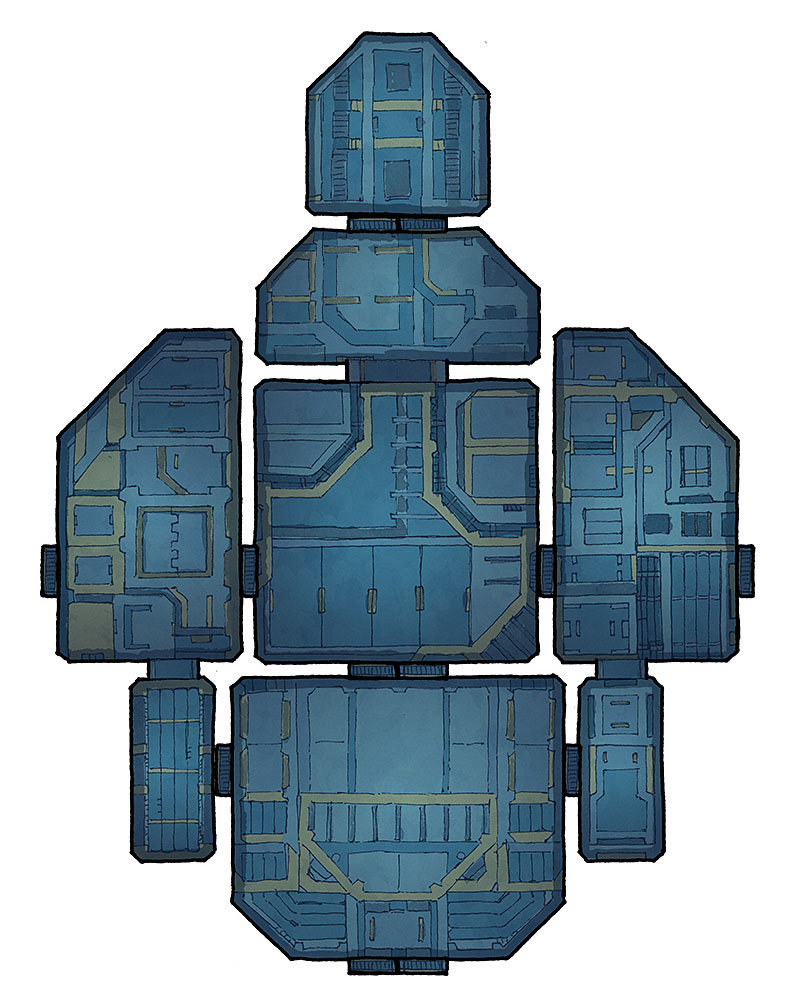 So, what do you think of map tiles such as these? They're a little more rigid than my usual bits-and-pieces asset packs, but so much faster to work with. I figure that a bit of both is the best way to do things. 🙂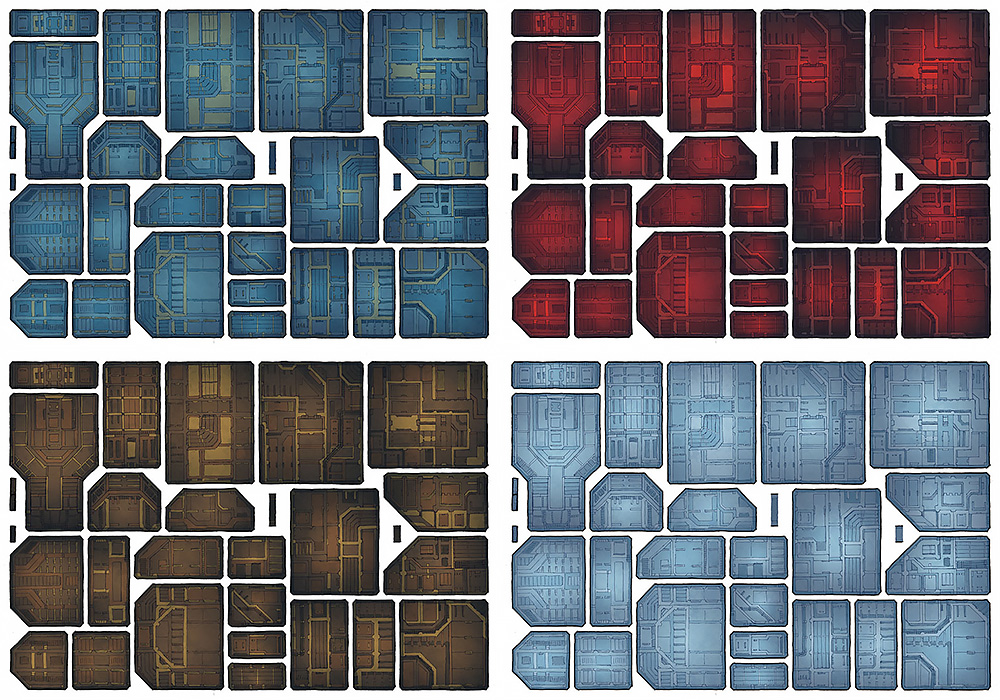 Subscribe for More
We put out new content like this almost every week! If you'd like to keep up, here are all the ways that you can do it, be it on social media or with our email newsletter:
Download the Sci-Fi Industrial Interiors asset pack
You can download the digital files below, where you'll also get an opportunity to support us. Thank you! It's thanks to you that we can keep making these maps and assets. 🙂
We will deliver the download links to your email address. You can choose which pack you would like below.
And here are a few more relevant packs that you might enjoy…
We can offer this base pack for free thanks to our generous Patreon supporters
For exclusive map variants and even the PSD files, consider joining the amazing community that makes these maps possible: