I'd like to announce another round of new tokens from Austin and David, which you can now find in the 2-Minute Token Editor! This batch contains a variety of elementals, beasts, and familiars – and some other surprises, too.
The 2-Minute Token Editor is progressing neatly in the background thanks to the efforts of our new Token Editor team, so I'm happy to say that additions like these should be commonplace in the months to come. 🙂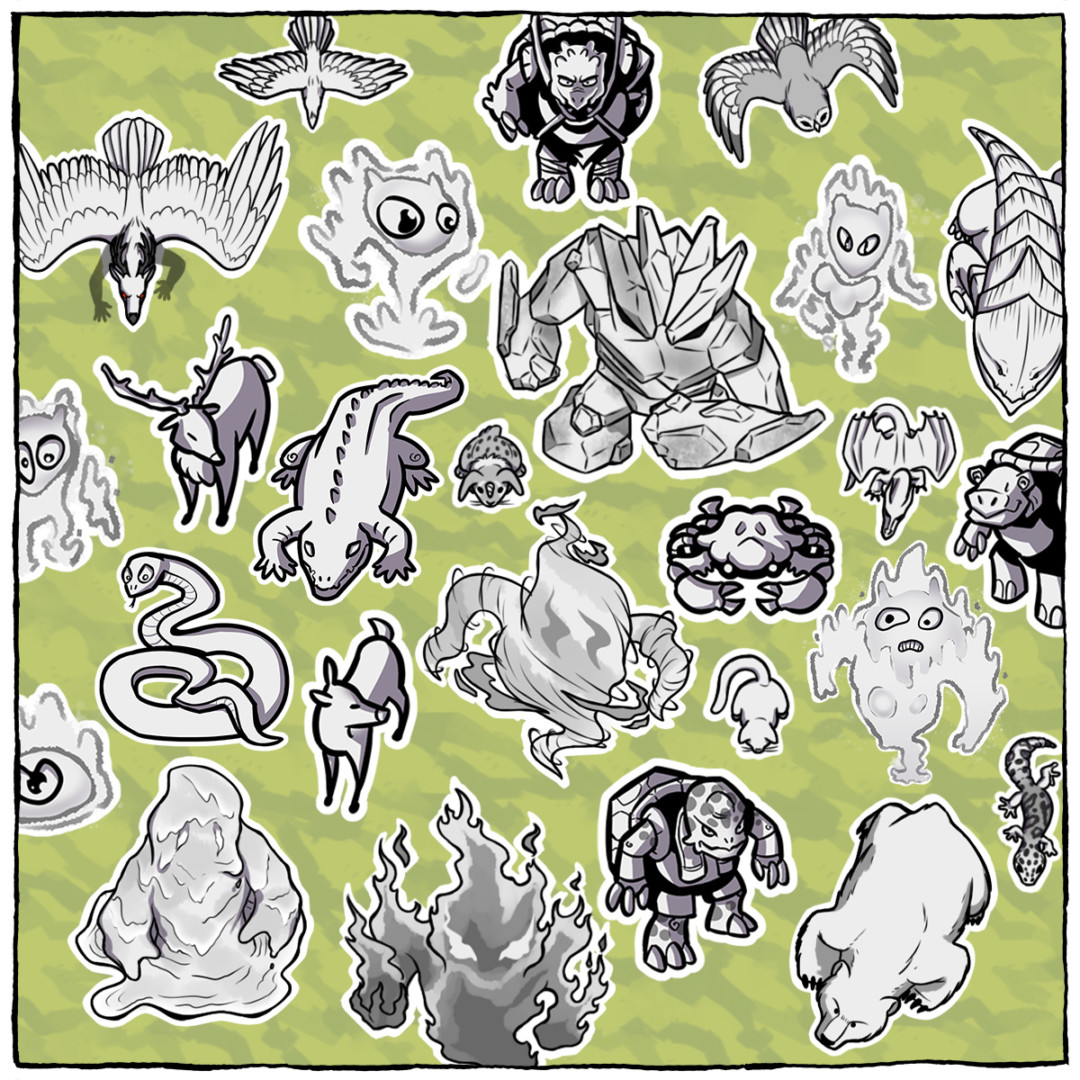 Next on the agenda are some more hero tokens, familiars, and aberrations to boot. Is there anything in particular that you are dying to see? Please let us know with a comment!
You can now find these new tokens in the Token Editor – click below!
Using the 2-Minute Token Editor
I've made every effort to make the Token Editor simple and straightforward. Please refer to these steps if you run into any difficulties:
Use the color select buttons and the color picker to custom-paint your virtual token.
Changing the color of a group header will change all of its components to match.
Right Click and Save the token when you are satisfied with the color palette.
You can then drag-and-drop it into a Roll20 scene, or use it with your VTT of choice.
Our Pre-Colored Token Packs
Leaving a tip on these token packs is the best way to support its continued development!
Explore more articles from across the site…