A decorated wooden throne commands a small war camp surrounded by walls of wood-carved spikes.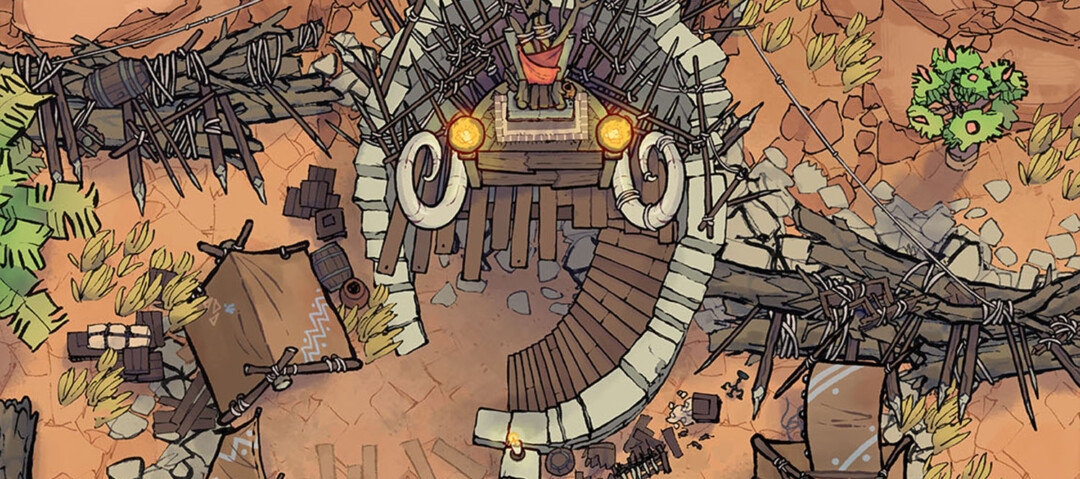 This month Connor Johnston has been constructing this village and its many, many spiky things. Between the trophy tusks and pointy barricades, just approaching its center is a hazardous endeavor.
The north end of the map is dominated by a ruined tower in which a goblin throne now stands watching over the tents camped to its south. Around the whole complex are fallen trees lashed together with rope and wooden spikes.
David has even created some new war-painted goblins to accompany this map. Find them waiting for you inside the ZIP!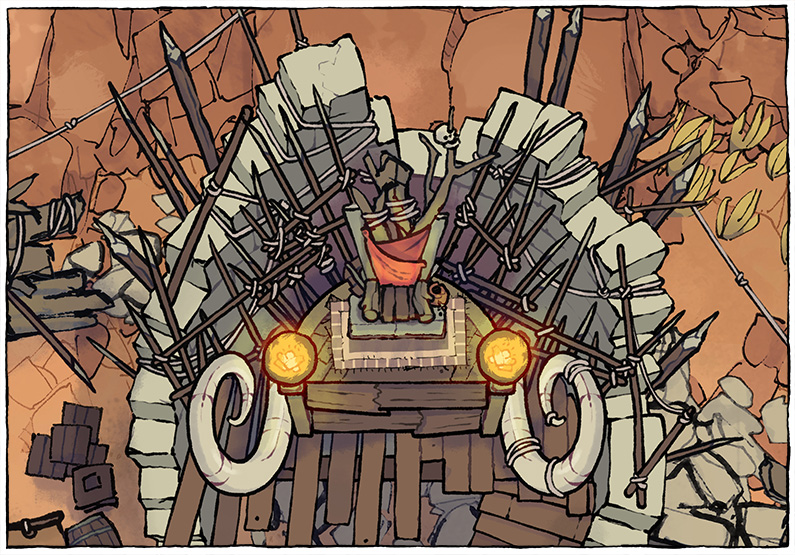 What might bring your players here? Sending a power-hungry goblin king packing is motivation enough for most adventurers, but it will be no easy feat… Oh, and goblins do love taming wild beasts – what sort might a king be keeping close at hand?
I'm eager to hear your ideas, so please leave them in the comments! As always, have fun. 🙂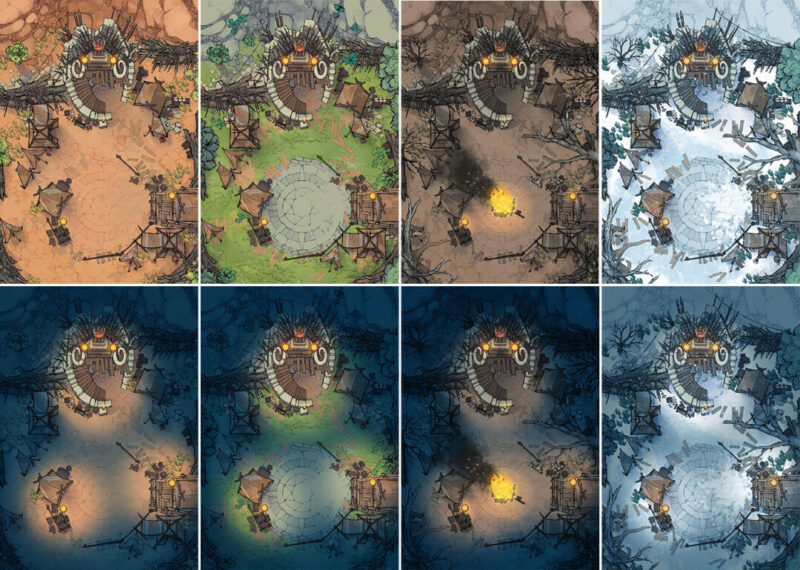 Subscribe for More
We put out new content like this almost every week! If you'd like to keep up, here are all the ways that you can do it, be it on social media or with our email newsletter:
Download the Goblin Camp battle map
You can download the digital files below, where you'll also get an opportunity to support us. Thank you! It's thanks to you that we can keep making these maps and assets. 🙂
We will deliver the download links to your email address. You can choose which pack you would like below.
We can offer this base pack for free thanks to our generous Patreon supporters
For exclusive map variants and even the PSD files, consider joining the amazing community that makes these maps possible: