A collection of 200 assets and textures which you can use to build your own "hand-drawn" floor plans.
This immense collection has been an on-and-off project of mine for the past few months, and it's now at the point where I'm happy to release it. It's part remaster, part redesign – all with the goal to make building construction as simple as possible!
There are two styles of floorboards and a cobblestone texture, all seamlessly tiling. The walls come in daub, stone, and wood with light and dark cutaway styles. In addition to those, there are stairs, doors, windows, low walls, pillars, and other essentials!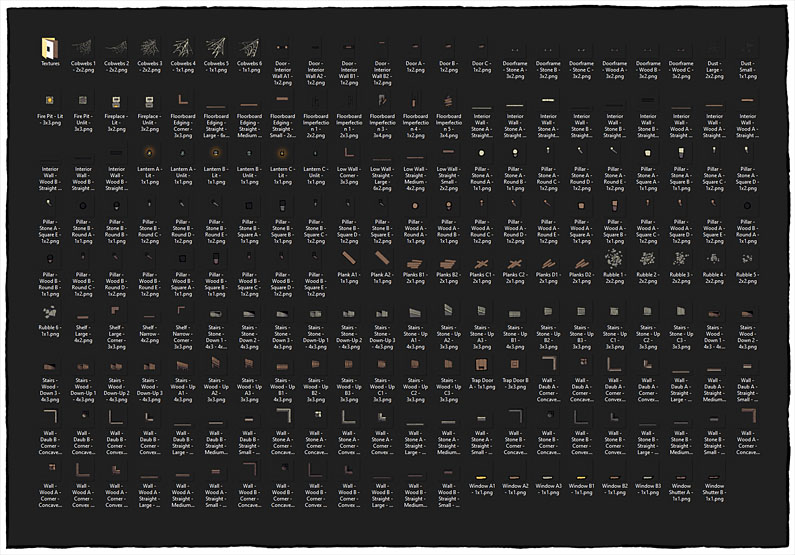 Can't wait to see what you make of these! As an example, take a look at the map variants I created for the premium pack below. All the additional furniture assets can be found in the Downloads section too!
Click on an image to zoom in.
The Witch Hut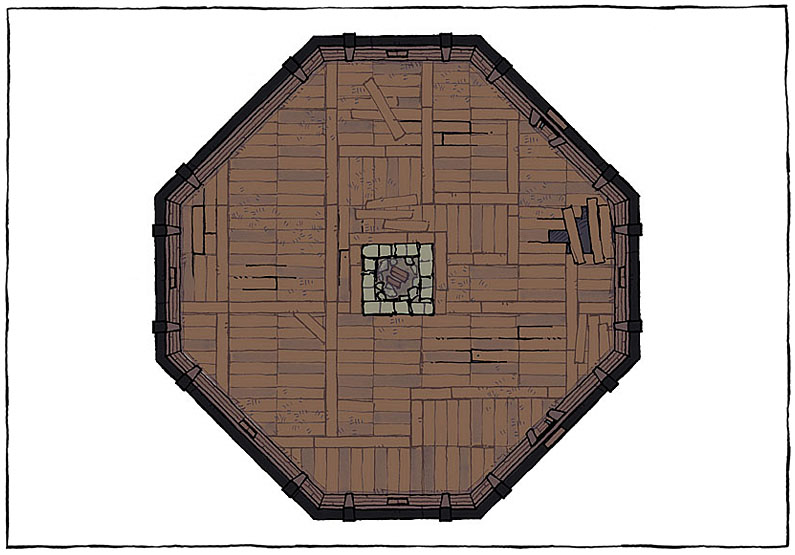 The Bunkhouse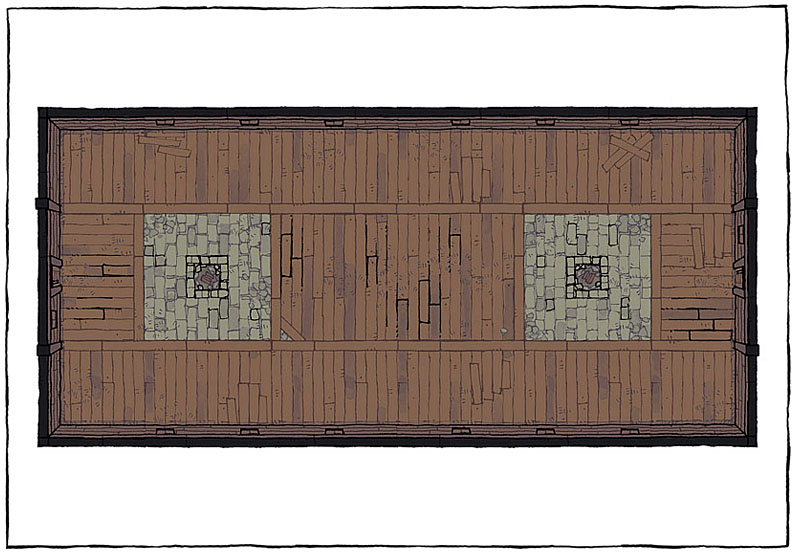 The Noble Cottage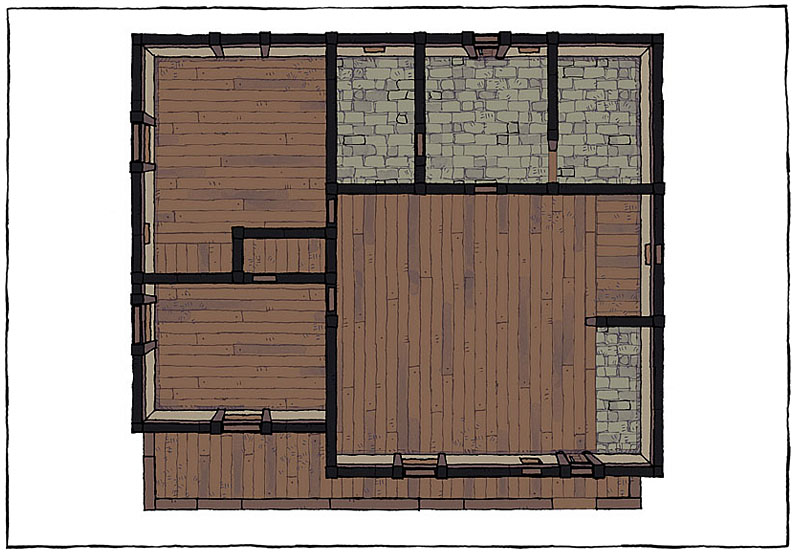 The Badger Den