A curious cave composed of closely curling roots, creeping and crawling to create a cavernous, cluttered complex to contain your combat.
I have something of a fascination with roots, branches, and the fractal patterns they form, and this month I wanted to explore them in the form of a battle map.
What resulted is a cave formed entirely of knotted roots – a Knotroot Cave, if you will. I made it open and spacious, but with a twisting path leading to a point of interest.
The little island at the far end is said point of interest. Atop it you might sit a MacGuffin, a boss creature with formidable ranged attacks, or perhaps it's where the tree's very soul can be projected in humanoid form? There's a lot you can do with it.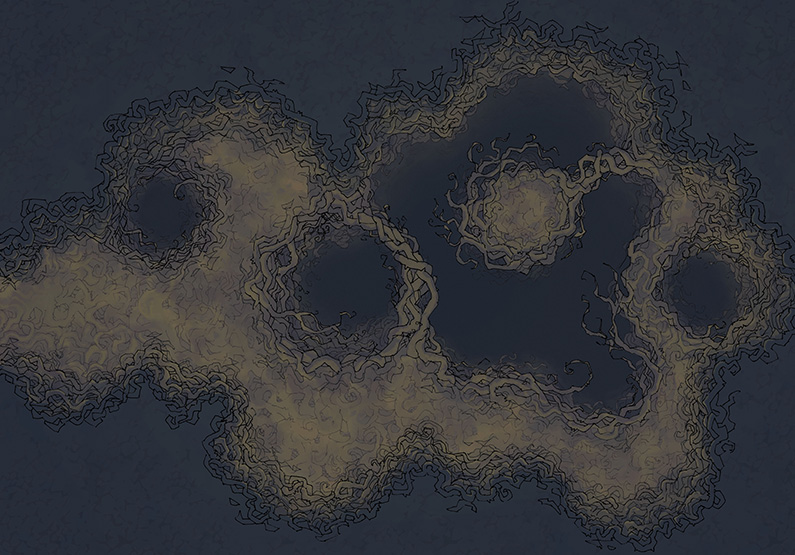 My wife and I are working on a small behind-the-scenes video showing some of the process, so stay tuned for that! It'll be in a sort of devlog format, the sort that I love to watch.
Anyway, hope you enjoy! Is there a place in your world where this oddity would fit? I'd love to hear about it below. 🙂