A nameless ruin atop a bleak plateau. Only birds live here now, and the locals give it a wide berth.
This battle map is a 32×22″ scene created by Rootyful. Time has worn this ancient monastery down nearly to the ground, and yet it refuses to disappear completely. Notably, the statue in its courtyard seems almost untouched…
In my mind, this ruin is completely inhospitable and the only people you're likely to find here are fugitives and runaways. That said, the locals say it is haunted by much worse. Perhaps the rumors are true?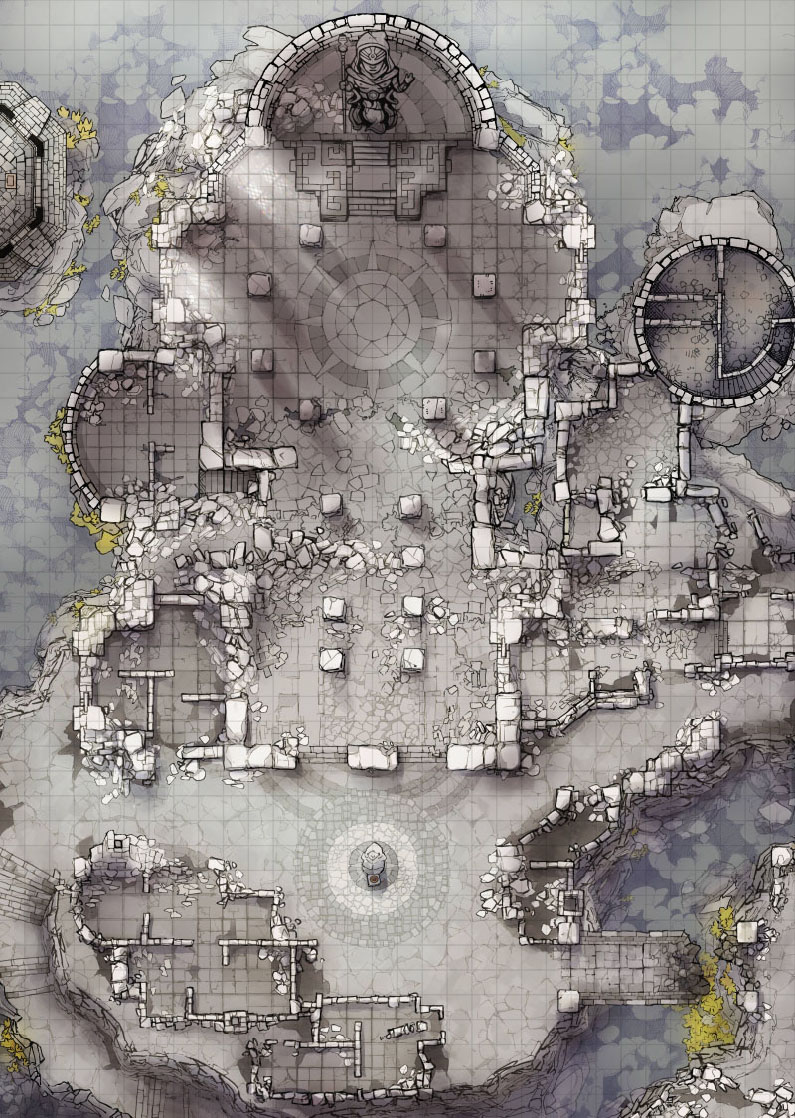 I'd love to hear what ideas come to your mind when you look over this map. Is the statue a key to some puzzle? Who (or what) might dwell here despite the climate? Does a certain monster come to mind? I'd love to hear your ideas in the comments. 🙂
Subscribe for More
We put out new content like this almost every week! If you'd like to keep up, here are all the ways that you can do it, be it on social media or with our email newsletter:
Download the Forgotten Monastery battle map
You can download the digital files below, where you'll also get an opportunity to support me for my work. Thank you! It's thanks to you that I can keep making these maps and assets. 🙂
We will deliver the download links to your email address. You can choose which pack you would like below.
We can offer this base pack for free thanks to our generous Patreon supporters
For exclusive map variants and even the PSD files, consider joining the amazing community that makes these maps possible: