Lava flows around an raised stone stage, seemingly carved for the express purpose of an epic boss battle.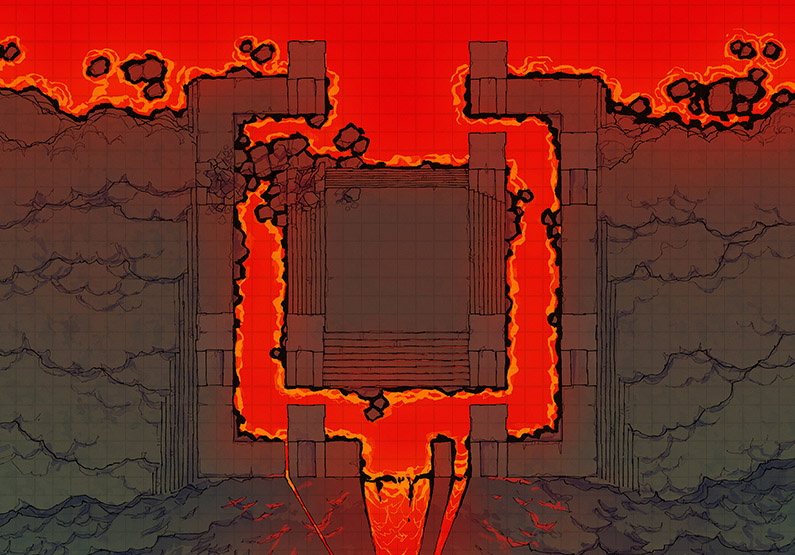 Troy's had a fire-themed monk encounter in the works for some time now, and this is my take on their dojo. I imagine it as an ancient ziggurat with some long-forgotten alternate purpose, but the sheer heat and scorching atmosphere might be irresistible for someone studying the blaze…
I drew inspiration from Hades for this iteration of lava, and I rather like its simplicity. The rocky terrain I drew from God of War's Muspelheim, and the architecture was just my attempt at something a bit brutalist. The result seems very Star Wars to me, now that it's done!
Have you got plans for this dramatic map in your campaign? I'd love to hear what they are and how it goes! Please do share in the comments below. 🙂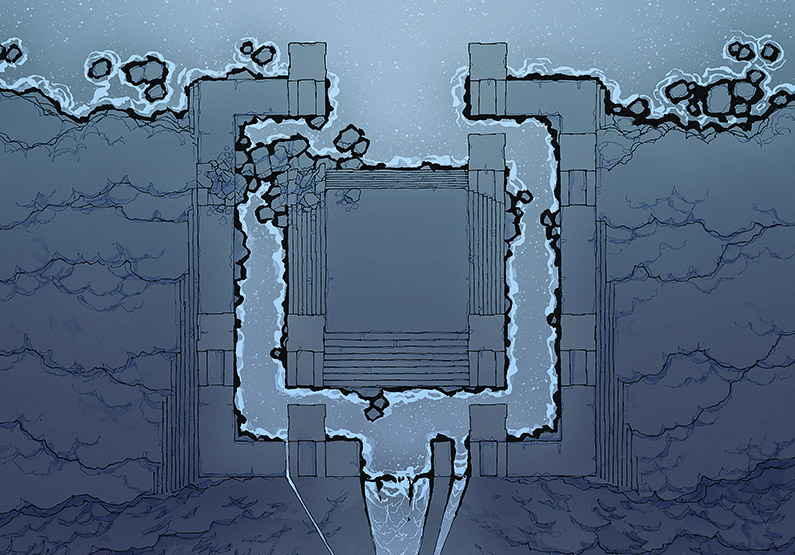 Subscribe for More
We put out new content like this almost every week! If you'd like to keep up, here are all the ways that you can do it, be it on social media or with our email newsletter:
Download the Arena of Fire battle map
You can download the digital files below, where you'll also get an opportunity to support us. Thank you! It's thanks to you that we can keep making these maps and assets. 🙂
We will deliver the download links to your email address. You can choose which pack you would like below.
We can offer this base pack for free thanks to our generous Patreon supporters
For exclusive map variants and even the PSD files, consider joining the amazing community that makes these maps possible: