An underground space offers desperate relief from the desert sun, but you are doubtlessly not the only creature to think so…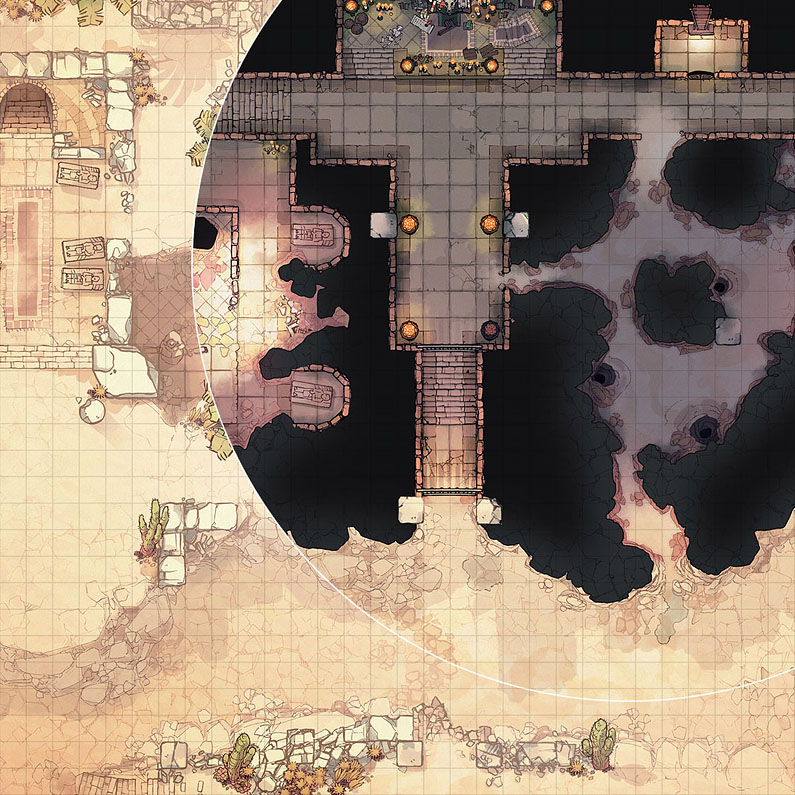 This sandy dungeon is by Connor Johnston (CocosTreasuryOfTokens) and provides an exciting subterranean level to last month's Ancient Desert Temple! It's certainly an enticing place to hide some ancient treasure… And ancient guardians.
Click to zoom in:
Who is keeping these candles burning, and what rituals are taking place in this hidden place? I'd love to hear what you come up with for your game, so please share with us below. 🙂
Subscribe for More
We put out new content like this almost every week! If you'd like to keep up, here are all the ways that you can do it, be it on social media or with our email newsletter:
Download the Ancient Desert Catacomb dungeon maps
You can download the digital files below, where you'll also get an opportunity to support us. Thank you! It's thanks to you that we can keep making these maps and assets. 🙂
We will deliver the download links to your email address. You can choose which pack you would like below.
We can offer this base pack for free thanks to our generous Patreon supporters
For exclusive map variants and even the PSD files, consider joining the amazing community that makes these maps possible: