A number of alleyways converge on a cobbled road enclosed by timber walls and colorful rooftops.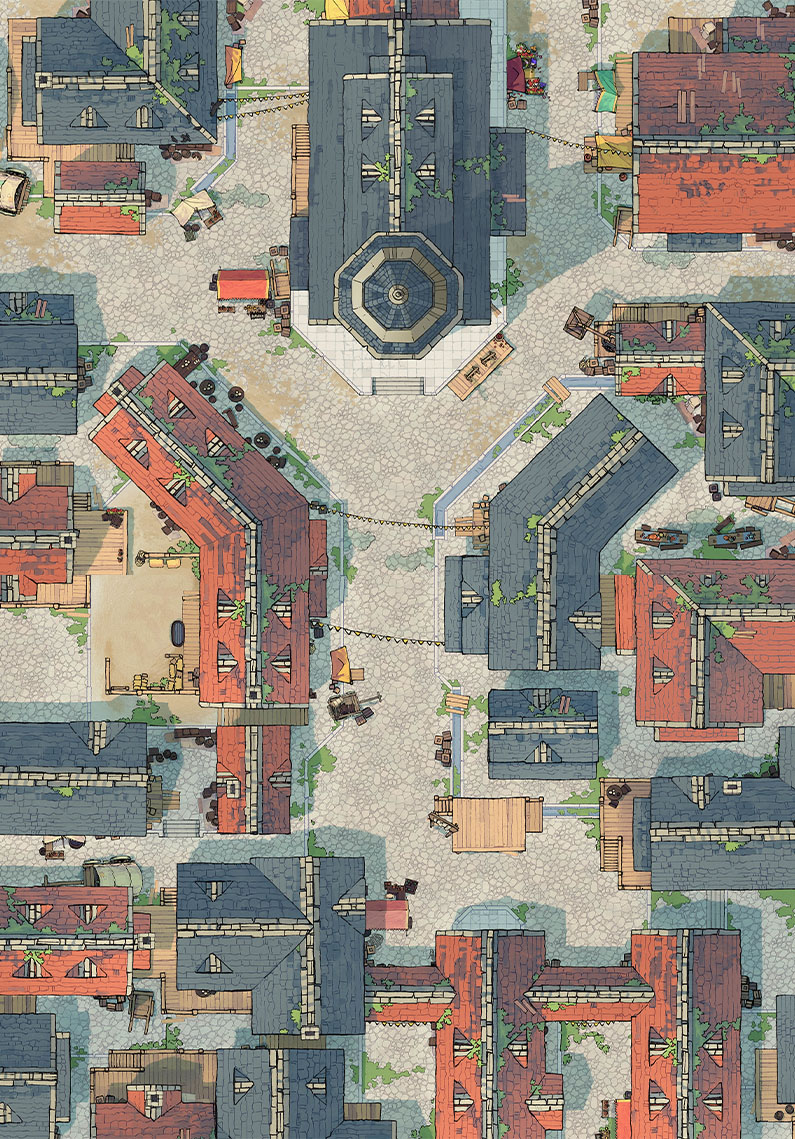 Connor Johnston (@CocosTreasuryOfTokens) has expanded his recent City Center with a cluster of homes and alleyways adjoining to the south. (I will include both downloads below for good measure).
As before, each of these buildings include interiors too!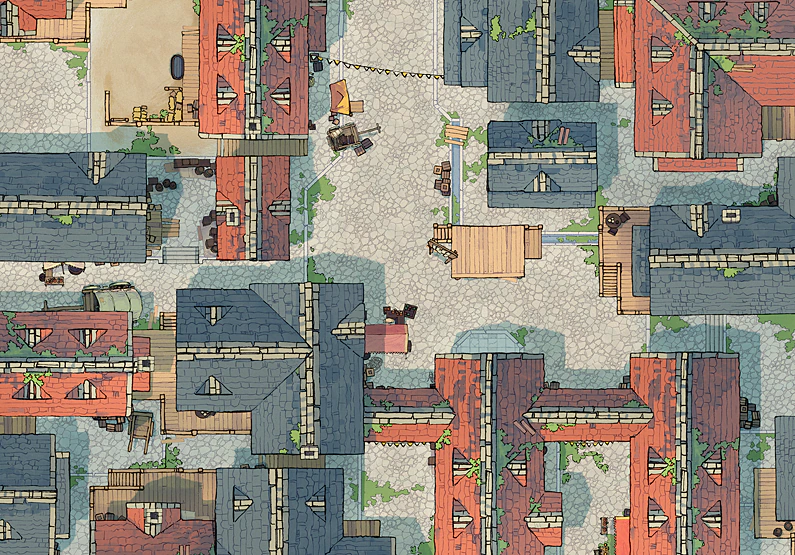 To me, the rooftops look even more appealing than the streets! I could imagine a gang of ruffians that pickpocket hero-types, escape to the rooftops, then ambush anyone who should follow en masse.
Do any encounter ideas come to your mind? A chase through the streets, leaping through windows and front doors? A treasure hunt for a lost something-or-other? An Elder-Scrolls-inspired night of thieving? Please share your ideas below!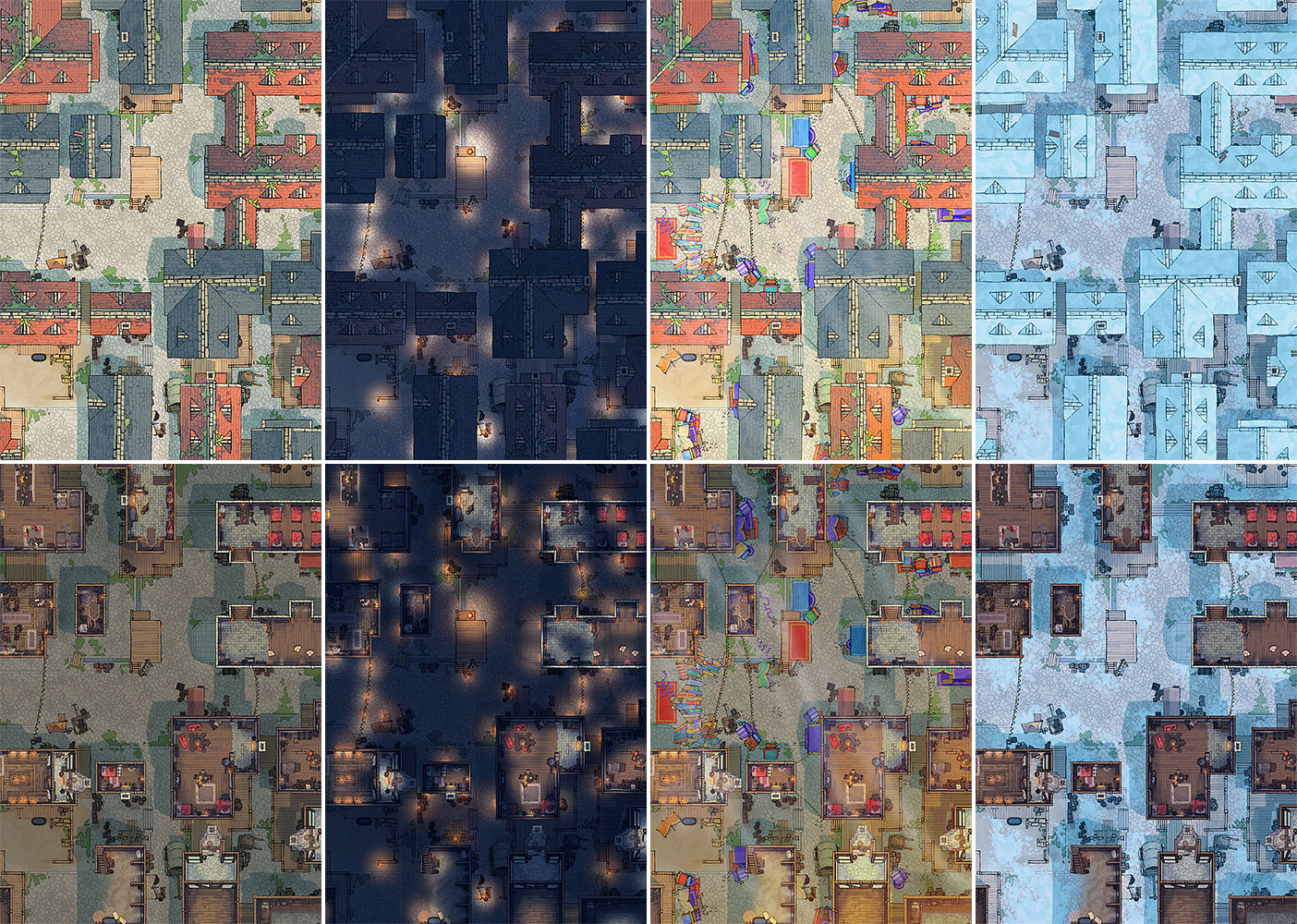 Subscribe for More
We put out new content like this almost every week! If you'd like to keep up, here are all the ways that you can do it, be it on social media or with our email newsletter:
Download the Medieval City battle maps
You can download the digital files below, where you'll also get an opportunity to support us. Thank you! It's thanks to you that we can keep making these maps and assets. 🙂
We will deliver the download links to your email address. You can choose which pack you would like below.
We can offer this base pack for free thanks to our generous Patreon supporters
For exclusive map variants and even the PSD files, consider joining the amazing community that makes these maps possible: