An extra long, 64×22 battle map of four quiet hot springs on the banks of a frolicking river…
This map is directly inspired by a place close to my heart, squeezed down into a reasonably-sized battle map so that your characters too can enjoy it. Onsen are the ultimate place to rest sore muscles and weary bones. I recommend granting your party something like a Song of Rest if they spend some time here!
The image above is cropped in, but below is a more accurate representation of the full battle map… And we've got rooftops, too!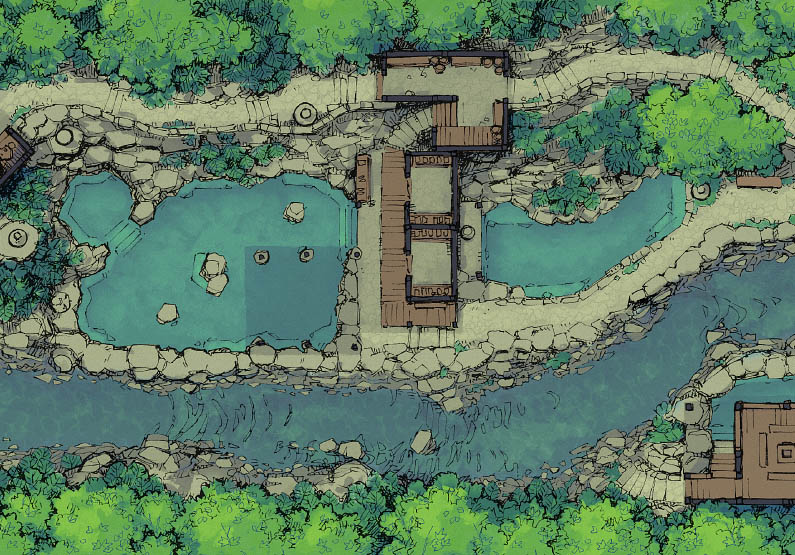 Is this the site of a secret gathering, where underhanded business takes place in the privacy of the baths? Perhaps it's just time for the hot springs episode of your campaign? I'd love to hear your other (better) ideas in the comments!