The energetic noise of the arcade draws people in from far and wide, promising familiar plush toys to anyone with the skill to win them…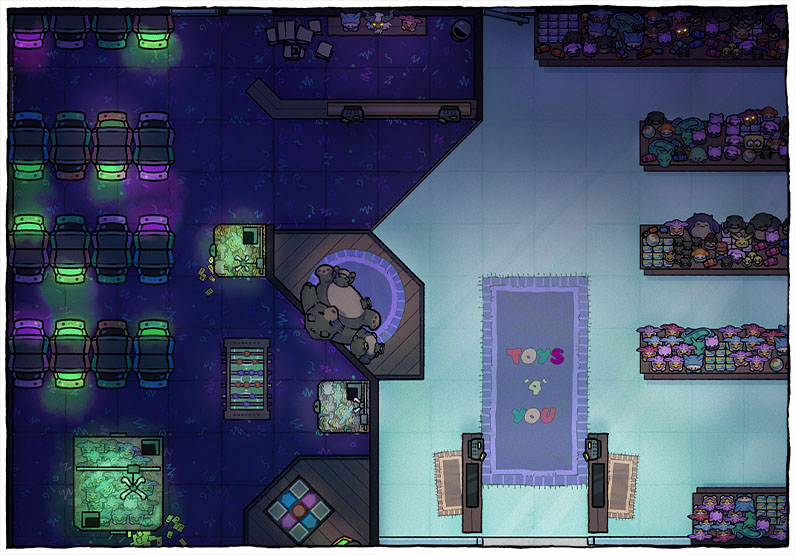 This 22×16 arcade was made by Connor Johnston (CocosTreasuryOfTokens), and we hope it will be a worthy addition to your collection of modern maps!
There are plenty of things to interact with and test your skills, from claw games to dance mats, and all manner of buttons and glowing terminals. And just look at those prizes!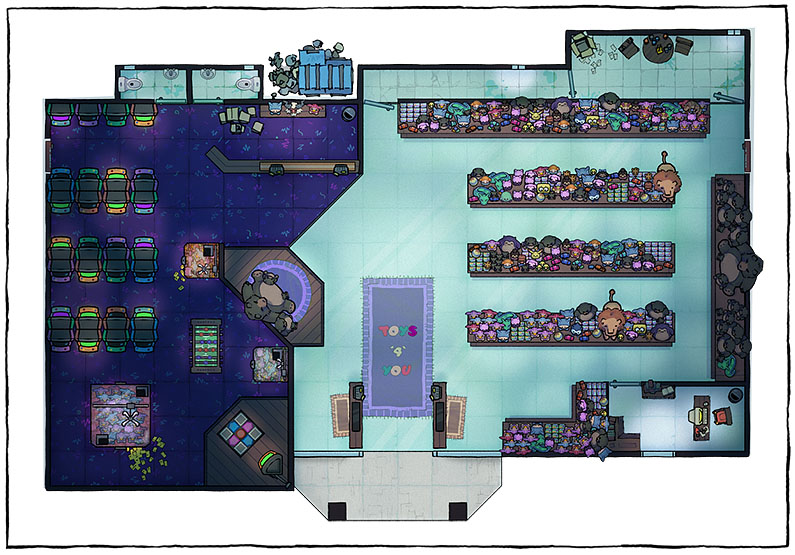 The assets and variants in the reward packs are a special treat too, inspired by Stranger Things and Ghostbusters with toys hearkening back to many more nostalgic things.
Is this unusual battle map going in your collection? We'd love to hear how you plan on using it, so please do share in the comments!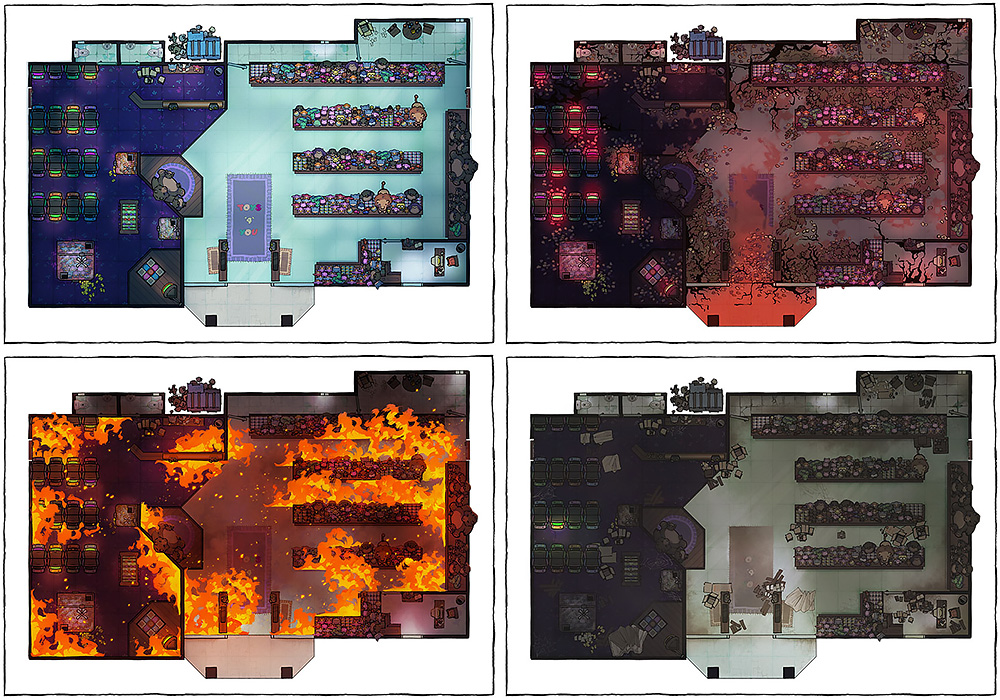 Subscribe for More
We put out new content like this almost every week! If you'd like to keep up, here are all the ways that you can do it, be it on social media or with our email newsletter:
Download the Arcade Center battle map
You can download the digital files below, where you'll also get an opportunity to support us. Thank you! It's thanks to you that we can keep making these maps and assets. 🙂
We will deliver the download links to your email address. You can choose which pack you would like below.
We can offer this base pack for free thanks to our generous Patreon supporters
For exclusive map variants and even the PSD files, consider joining the amazing community that makes these maps possible: