A snail the size of a castle, with a small house and garden upon its sturdy shell.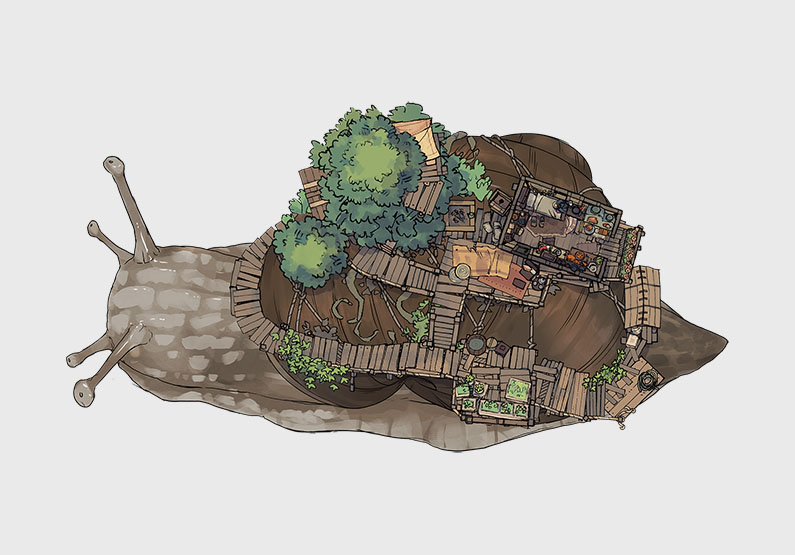 Rootyful is the artist to thank for this beautiful creature and all the mini-battle-maps that rest on its back! If you want to surprise your players, having this behemoth emerge from within its boulder-looking shell would be an excellent way to do it.
David has even provided some nasty parasite tokens so that your players can have an excuse to battle upon the snail without battling against the snail. Perhaps the encounter ends with a new friend and player base? <3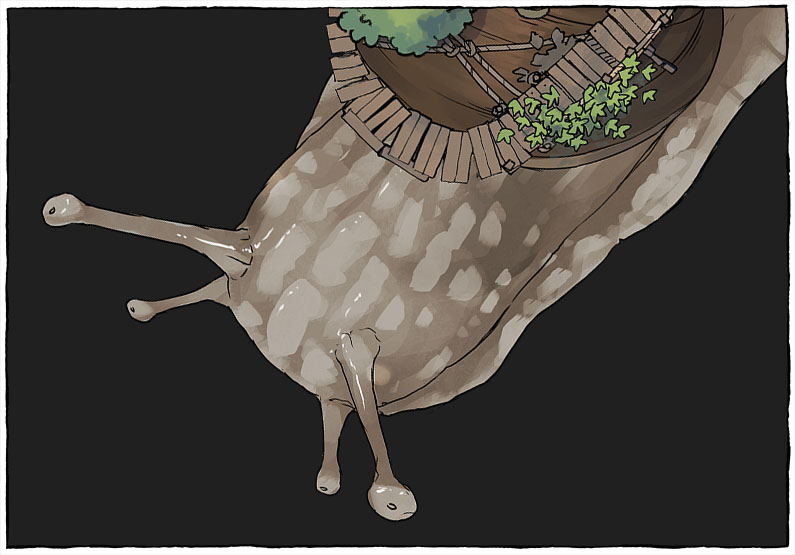 So, what sort of powers might a huge, ancient snail have? Probably a long, slow, trample for anyone foolish to let it catch up… Oh, and you can't go wrong with eye-beams!
Whatever you use this great snail for (and we hope you share your ideas in the comments) we hope that it will serve you well. 🙂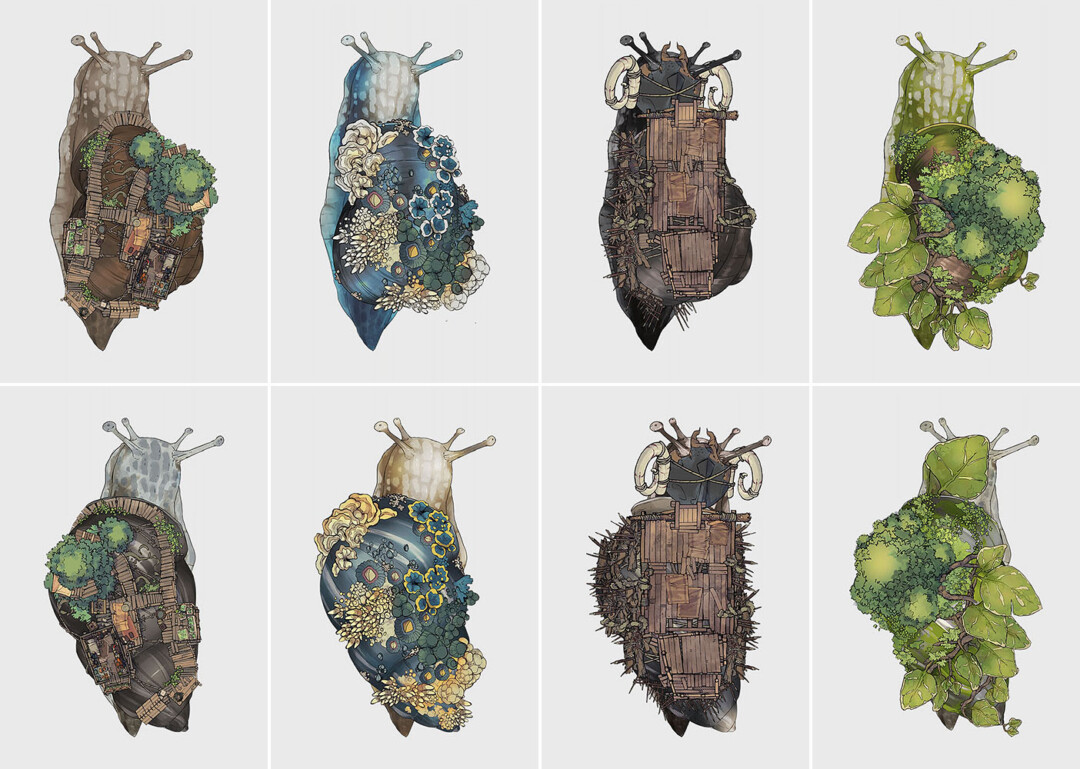 Subscribe for More
We put out new content like this almost every week! If you'd like to keep up, here are all the ways that you can do it, be it on social media or with our email newsletter:
Download the Colossal Snail encounter assets
You can download the digital files below, where you'll also get an opportunity to support us. Thank you! It's thanks to you that we can keep making these maps and assets. 🙂
We will deliver the download links to your email address. You can choose which pack you would like below.
We can offer this base pack for free thanks to our generous Patreon supporters
For exclusive map variants and even the PSD files, consider joining the amazing community that makes these maps possible: