The gem of this magical academy, a magnificent 32×44 dining hall lit by a series of tall, mosaic windows.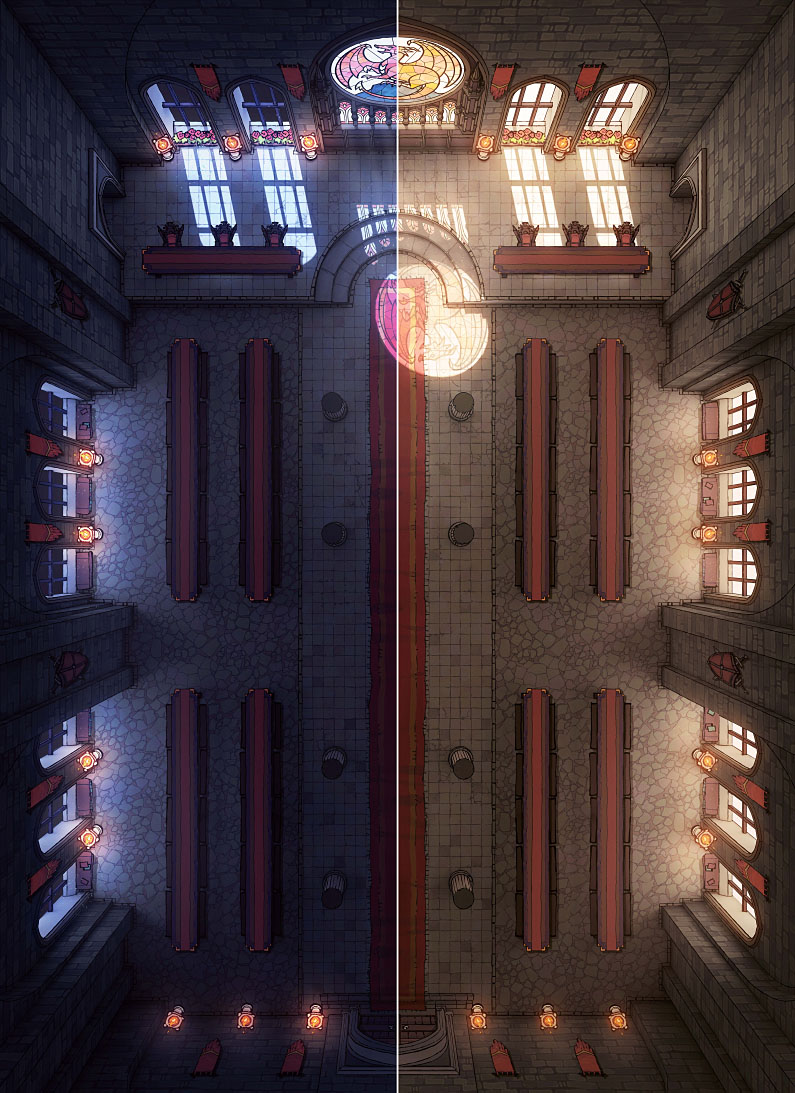 This is Crunkle's latest addition to our Wizarding School collection, the Great Hall. A lot of hard work went into the soaring ceiling and warm lighting, and it all comes together to make a location that – handily – you can use again and again!
As usual, there is a hand-crafted nighttime version (lit by a radiant full moon) and a number of map variants, this time creating a dining hall for four houses: the Radiant Dragon, Iron Oak, Violet Web, and Green Rose.
Will you use this in a magic school, as a guild hall, or something else? For conversation, combat, or a backdrop? We'd love to hear your ideas in the comments! 🙂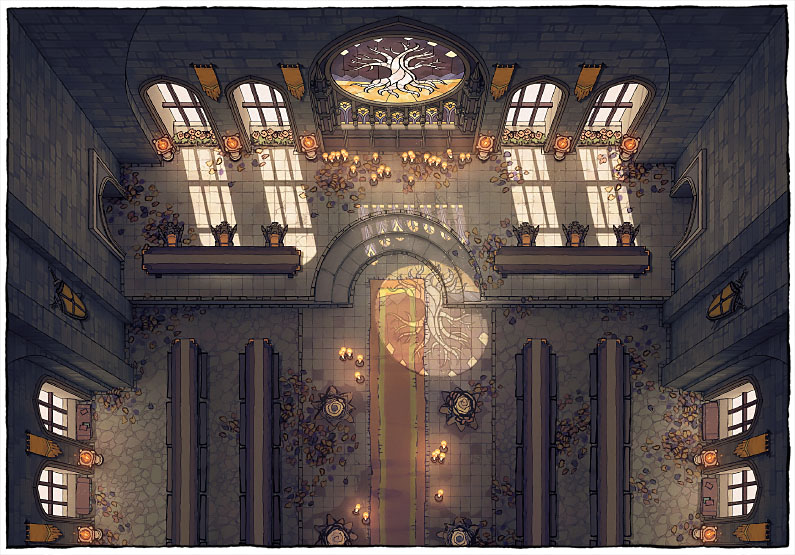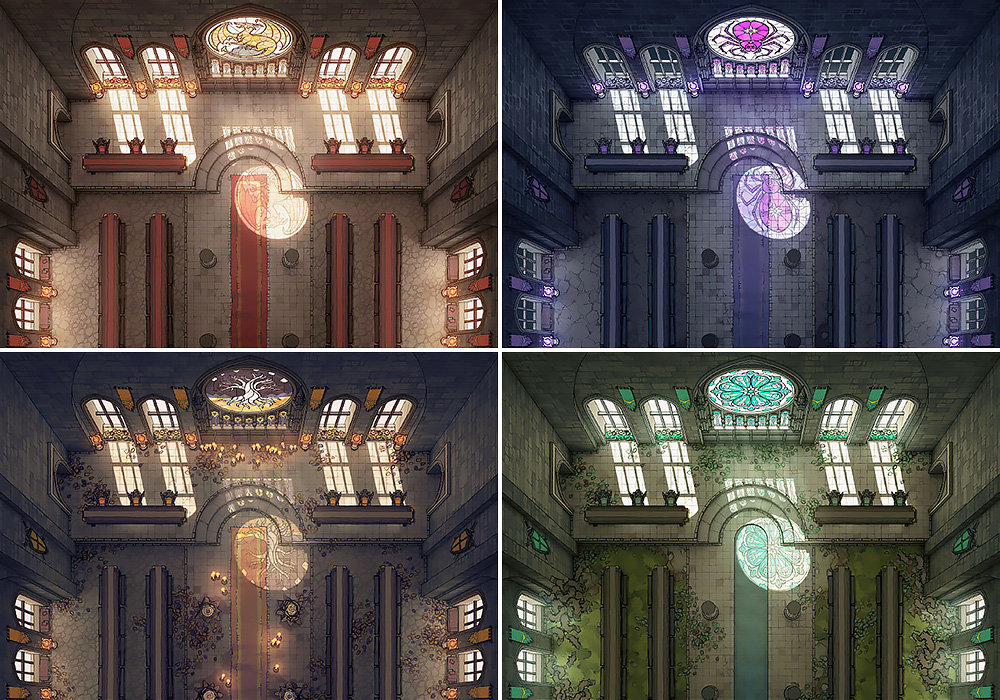 Subscribe for More
We put out new content like this almost every week! If you'd like to keep up, here are all the ways that you can do it, be it on social media or with our email newsletter:
Download the Wizarding School Great Hall battle map
You can download the digital files below, where you'll also get an opportunity to support us. Thank you! It's thanks to you that we can keep making these maps and assets. 🙂
We will deliver the download links to your email address. You can choose which pack you would like below.
We can offer this base pack for free thanks to our generous Patreon supporters
For exclusive map variants and even the PSD files, consider joining the amazing community that makes these maps possible: