An exciting 22×16 battle map of a magical staircase – with actual moving parts!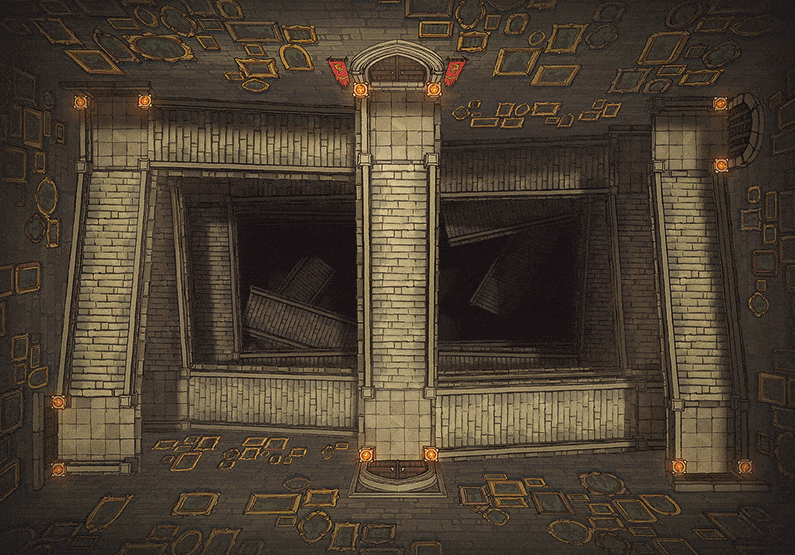 Crunkle is the artist behind this intrepid map, which features moving stair sections and a dramatic 3D perspective that will really put the fear of Fall Damage into your players.
The animated preview above is only for show, and the final map is separated into three individual arrangements for your convenience; north-south, east-west, and one in-between.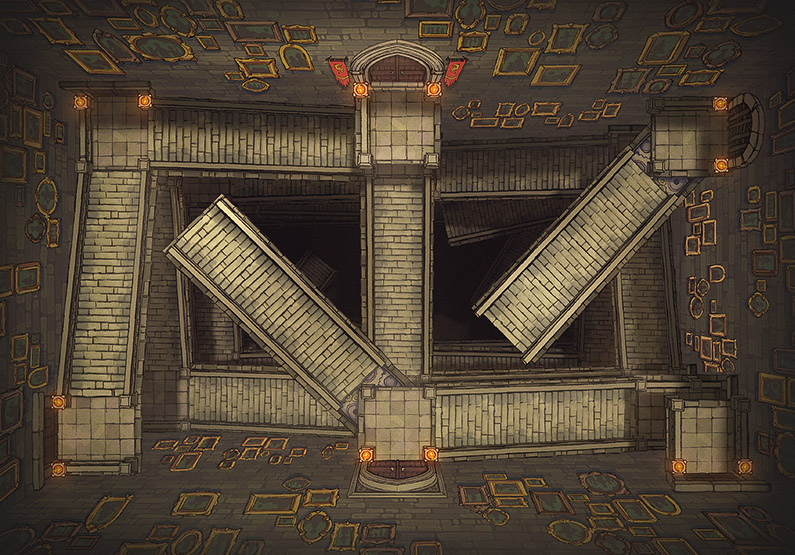 I don't personally run a mage school campaign, but you can bet I'll find a way to integrate this map into my current one! I'd love to hear your encounter ideas, so please share them below. 🙂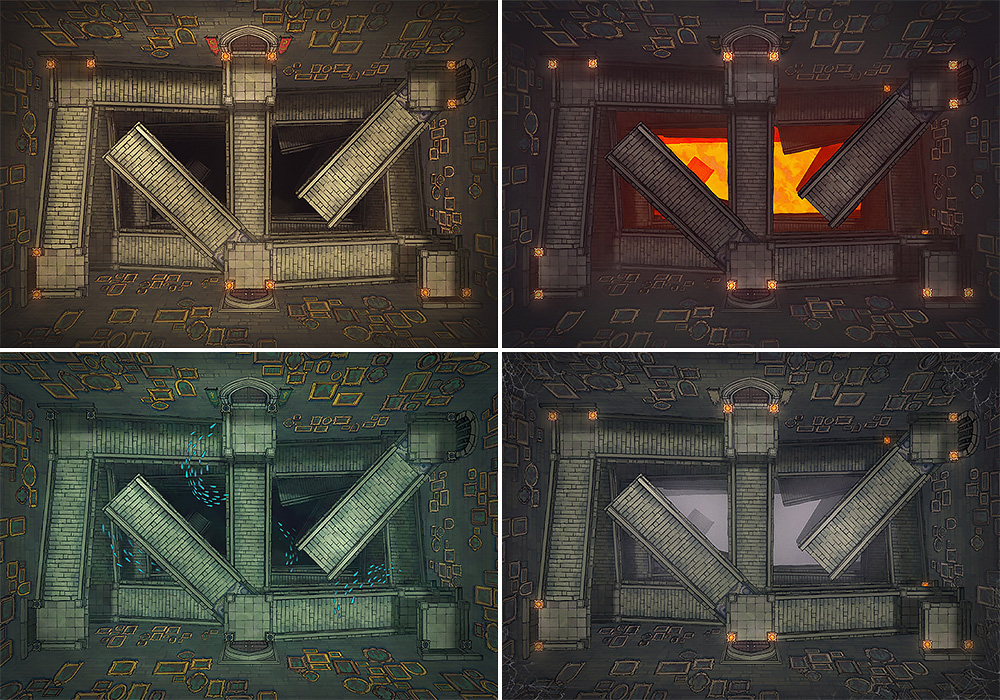 Subscribe for More
We put out new content like this almost every week! If you'd like to keep up, here are all the ways that you can do it, be it on social media or with our email newsletter:
Download the Wizarding School Grand Staircase battle map
You can download the digital files below, where you'll also get an opportunity to support us. Thank you! It's thanks to you that we can keep making these maps and assets. 🙂
We will deliver the download links to your email address. You can choose which pack you would like below.
We can offer this base pack for free thanks to our generous Patreon supporters
For exclusive map variants and even the PSD files, consider joining the amazing community that makes these maps possible: