Simply "the" tavern according to the locals; a timber building standing proudly in the heart of town.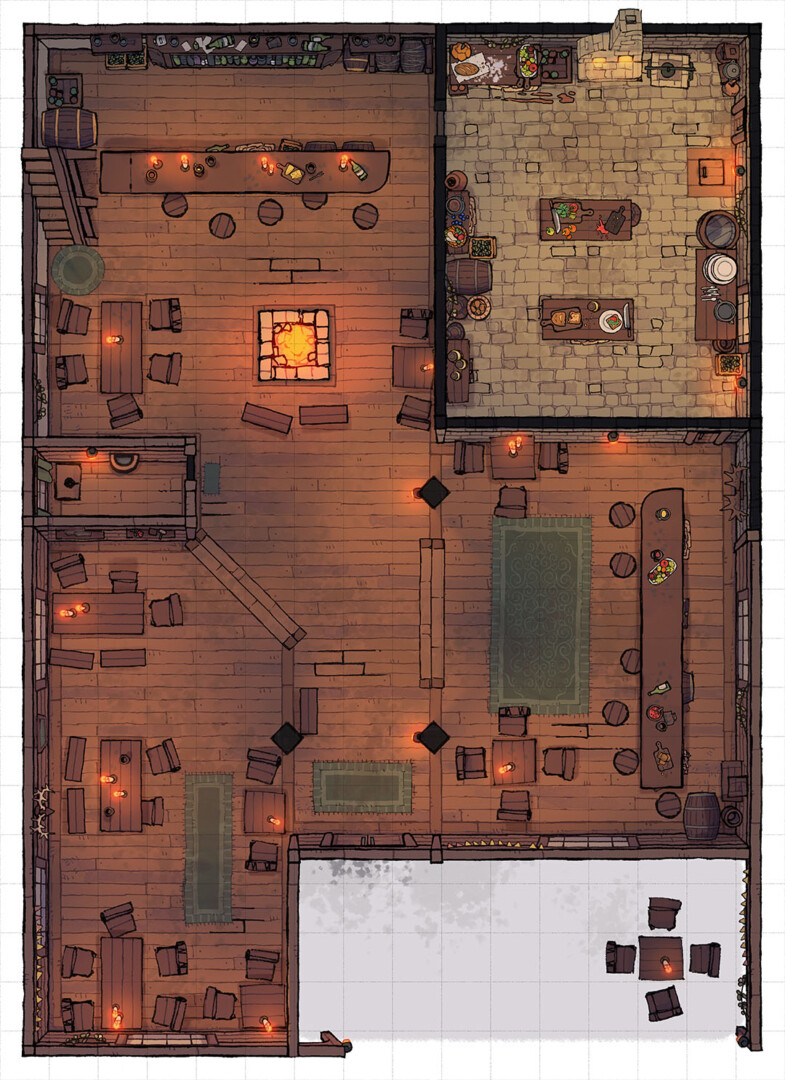 Vladir Winters tried their hand at a tavern this month, and I'm sure you'll agree that the result is a wonderful success! It boasts two floors and a cellar, with each room therein densely furnished and carefully lit. All you need now is an excuse for your PCs to open every single door.
Of note, there are two bars, three latrines, and a well-stocked kitchen and cellar. Why, there is even a laundry cupboard! This is truly a tavern for connoisseurs of realism.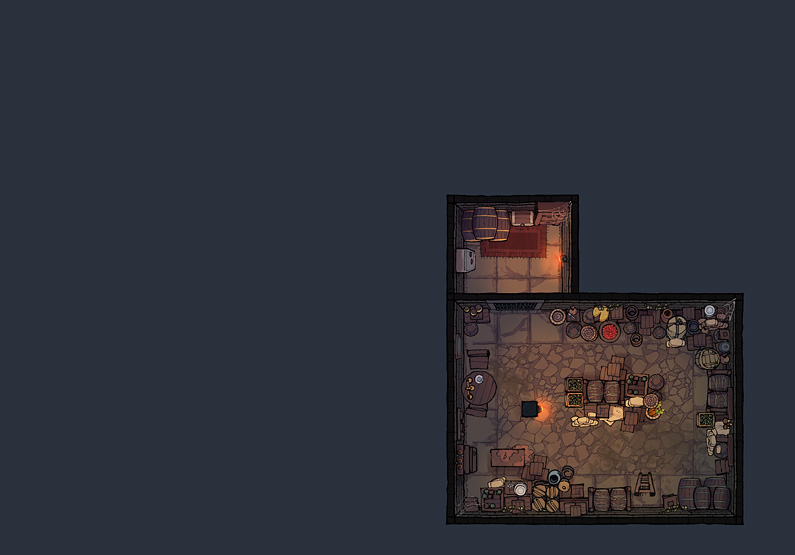 This map pleasantly reminds me of some of the places my wife and I have visited in England during our ongoing honeymoon, actually! Does it bring anything to your mind? Perhaps a fiery barkeep, or a rowdy gang, or a lonely retired adventurer? We'd love to hear your ideas below. 🙂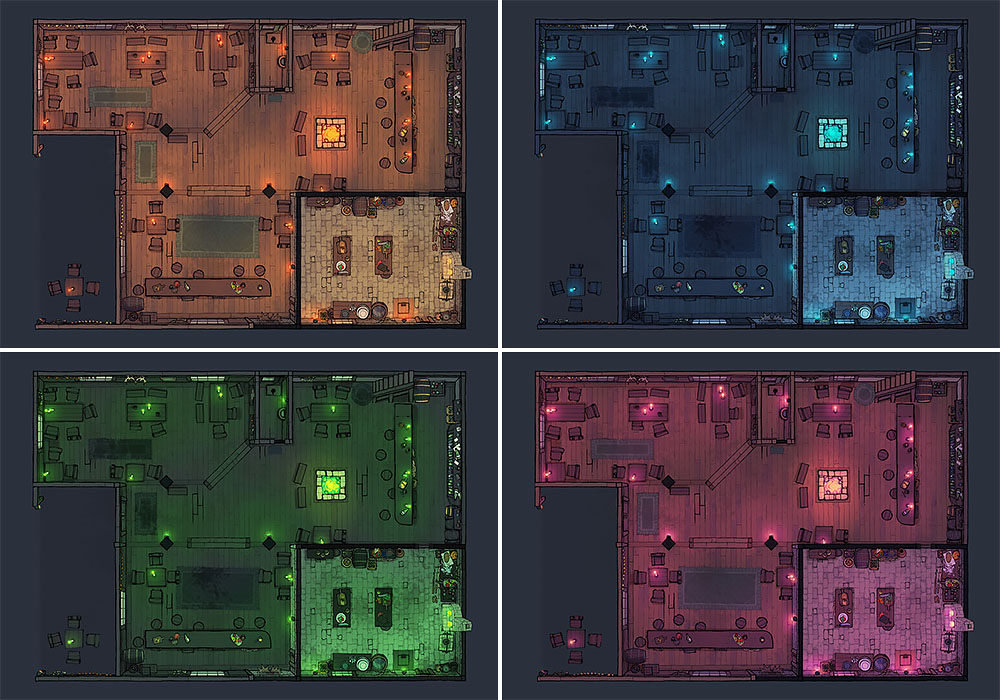 Subscribe for More
We put out new content like this almost every week! If you'd like to keep up, here are all the ways that you can do it, be it on social media or with our email newsletter:
Download the Twilight Tavern battle map
You can download the digital files below, where you'll also get an opportunity to support us. Thank you! It's thanks to you that we can keep making these maps and assets. 🙂
We will deliver the download links to your email address. You can choose which pack you would like below.
We can offer this base pack for free thanks to our generous Patreon supporters
For exclusive map variants and even the PSD files, consider joining the amazing community that makes these maps possible: