A single oak tree stands upon on a 32×22 grassy hill. The locals call it by the simple name 'Green Hill,' and it is a favorite spot for picnics and weddings.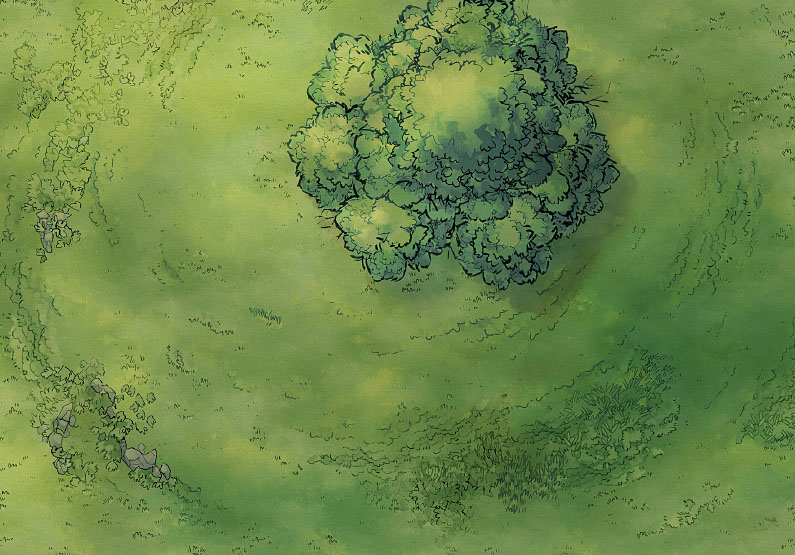 This is Rootyful's Green Hill, a simple but lovingly rendered grassy mound topped by a happy oak tree. This map and its variants are of simple everyday locations in the countryside, great for low-level adventures and suitable for any old setting … that isn't post-apocalypse!
I especially like Rooty's nighttime version, where the moonlight upon the grass is dappled by clouds in such a way that I can vividly imagine what the sky must look like.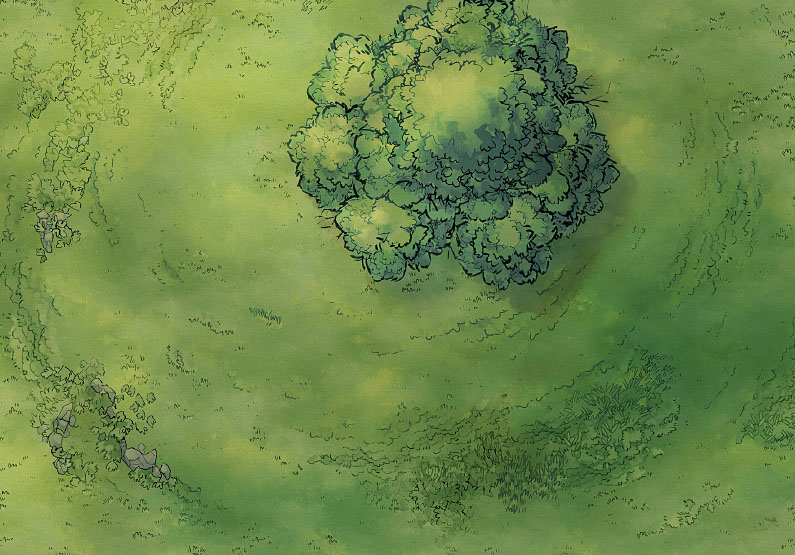 This oak could be a landmark at the edge of town, the centerpiece to a city's gardens, or a sacred elven way-tree. What popped into your mind when you first laid eyes upon it? We'd love to know!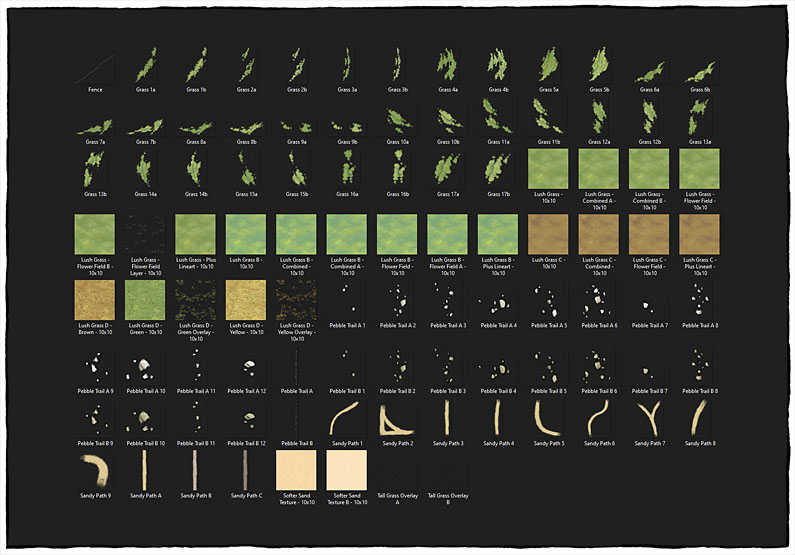 Subscribe for More
We put out new content like this almost every week! If you'd like to keep up, here are all the ways that you can do it, be it on social media or with our email newsletter:
Download the Green Hill battle map
You can download the digital files below, where you'll also get an opportunity to support us. Thank you! It's thanks to you that we can keep making these maps and assets. 🙂
We will deliver the download links to your email address. You can choose which pack you would like below.
We can offer this base pack for free thanks to our generous Patreon supporters
For exclusive map variants and even the PSD files, consider joining the amazing community that makes these maps possible: