The comfortable home of an elf, built around a great tree.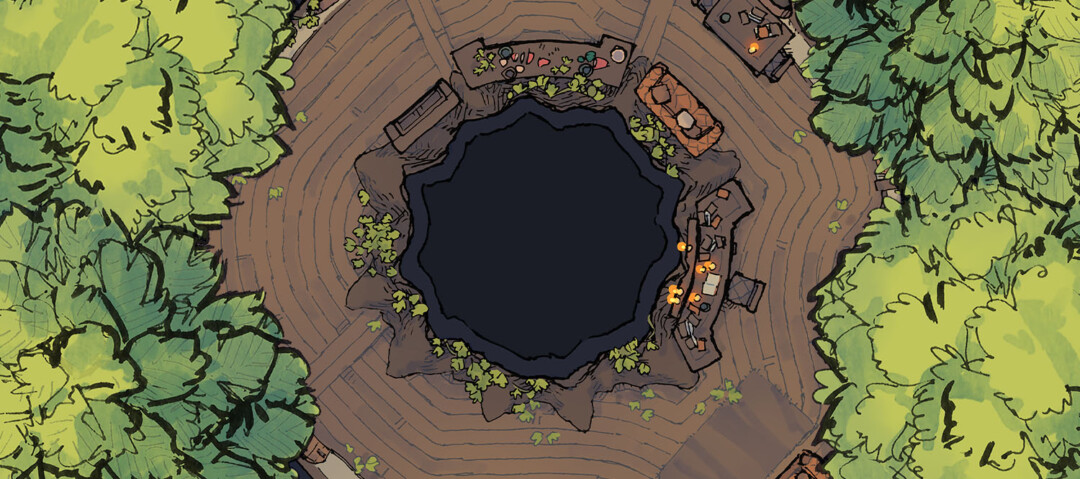 This map, though round, does its best to confine its walls, doors, windows, and furnishings to the grid! If I did my job right, it should be fairly easy to play on.
It is split into two levels and comes in day and night flavors. Inside you will find a main bedroom and a sort of dormitory – in my mind, the elf who lives here is in the habit of hosting adventurers who stumble upon their home.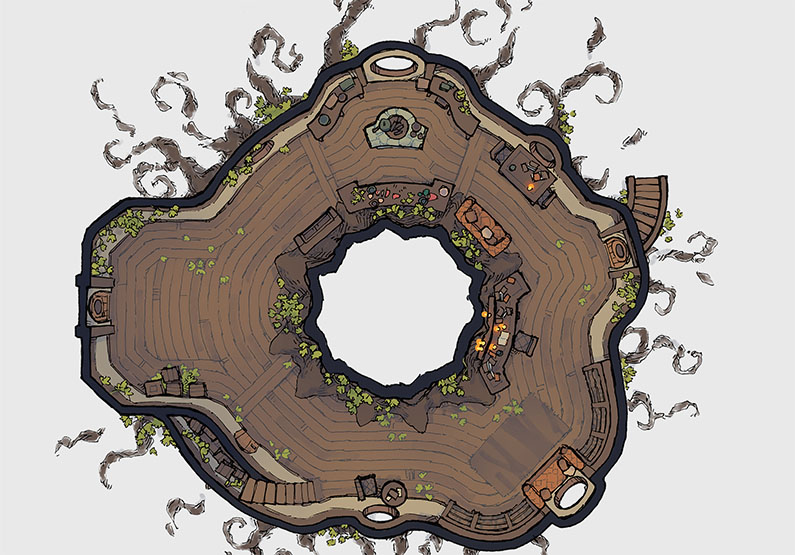 This map begs to be used as a player base, but it could just as easily be the home of a hag worth attacking, or the house of an ally worth defending. Those open windows will certainly make things tricky!
Do any encounter ideas spring into your mind? We'd love to hear about them below. 🙂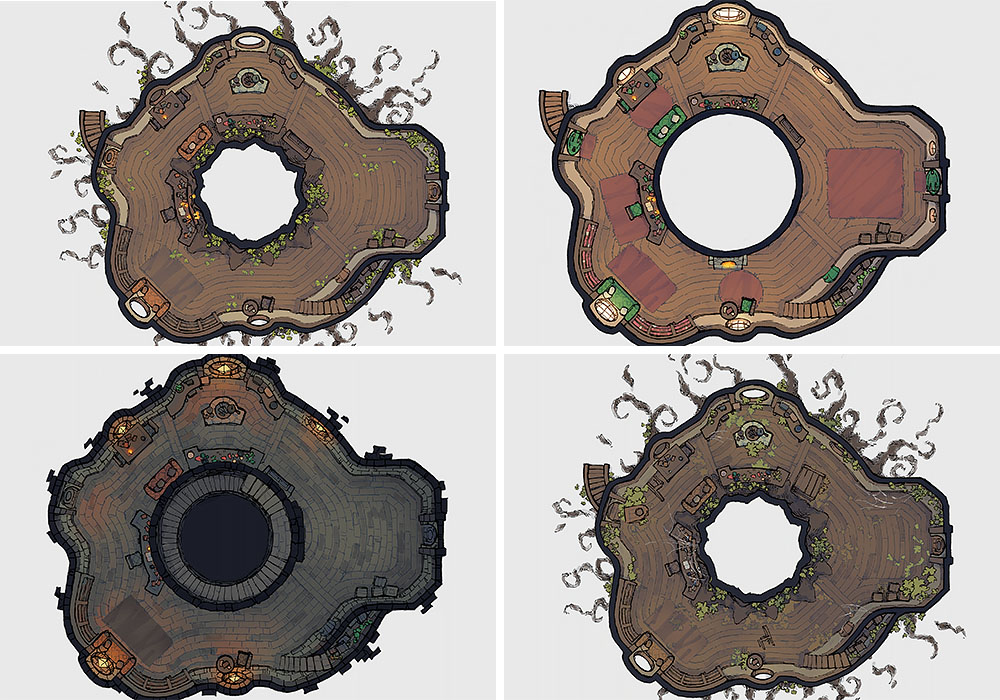 Subscribe for More
We put out new content like this almost every week! If you'd like to keep up, here are all the ways that you can do it, be it on social media or with our email newsletter:
Download the Tree House battle map
You can download the digital files below, where you'll also get an opportunity to support us. Thank you! It's thanks to you that we can keep making these maps and assets. 🙂
We will deliver the download links to your email address. You can choose which pack you would like below.
We can offer this base pack for free thanks to our generous Patreon supporters
For exclusive map variants and even the PSD files, consider joining the amazing community that makes these maps possible: