Looming over the city is a regal balcony carved into the side of a great, stone building.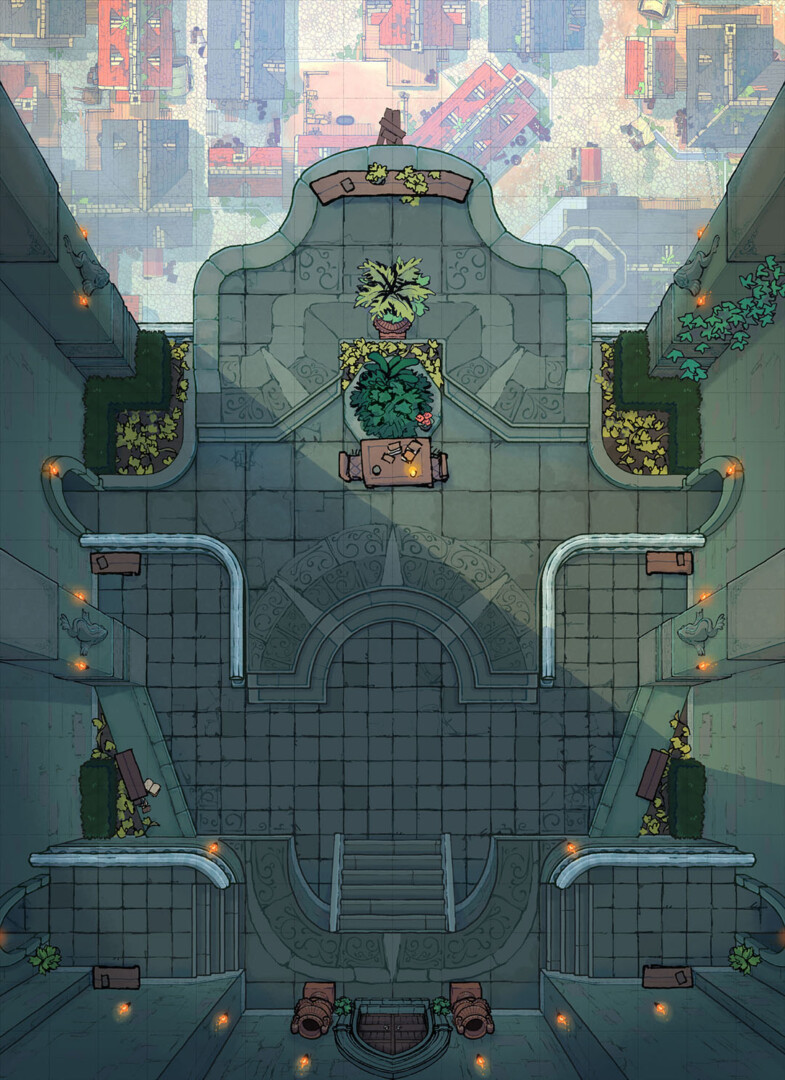 This time Connor has drawn up another one of his famed "boss rooms," this time one fit for a king.
The Royal Overlook is a 16×22 map and features five entrances (six for those who can fly), some interesting variation in elevation, and just enough greenery to make it all feel inviting. Critically, there's also plenty of open space for combat!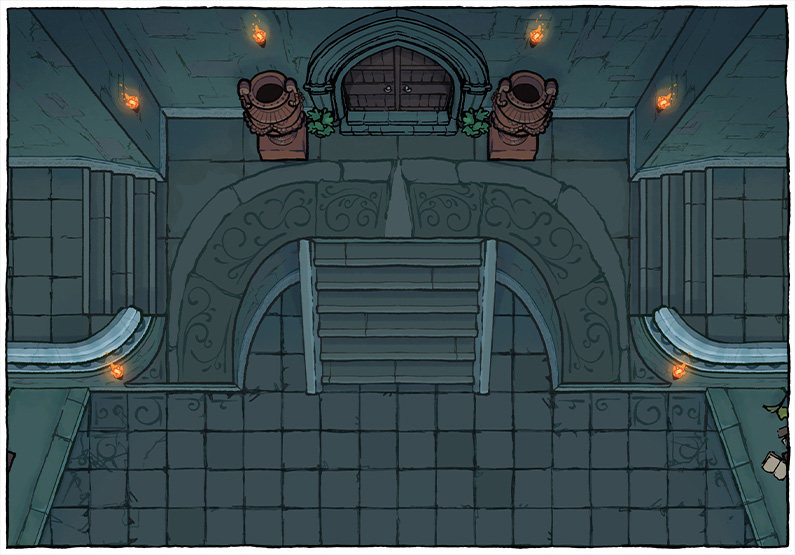 Does your world have an NPC ostentatious enough for this balcony? A city where such a building would be at home? Perhaps you'll throw on a custom backdrop and set it somewhere else entirely! Well, we hope you'll share below. 🙂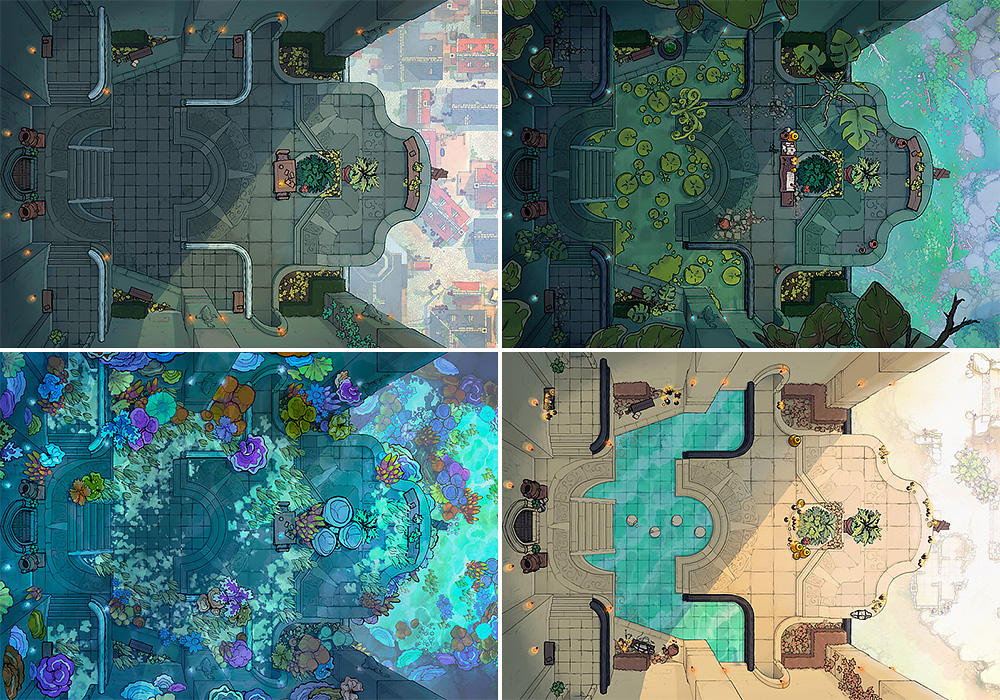 Subscribe for More
We put out new content like this almost every week! If you'd like to keep up, here are all the ways that you can do it, be it on social media or with our email newsletter:
Download the Royal Overlook battle map
You can download the digital files below, where you'll also get an opportunity to support us. Thank you! It's thanks to you that we can keep making these maps and assets. 🙂
We will deliver the download links to your email address. You can choose which pack you would like below.
We can offer this base pack for free thanks to our generous Patreon supporters
For exclusive map variants and even the PSD files, consider joining the amazing community that makes these maps possible: