I'm getting back into the swing of my rescan project after a long hiatus, and here are this week's maps.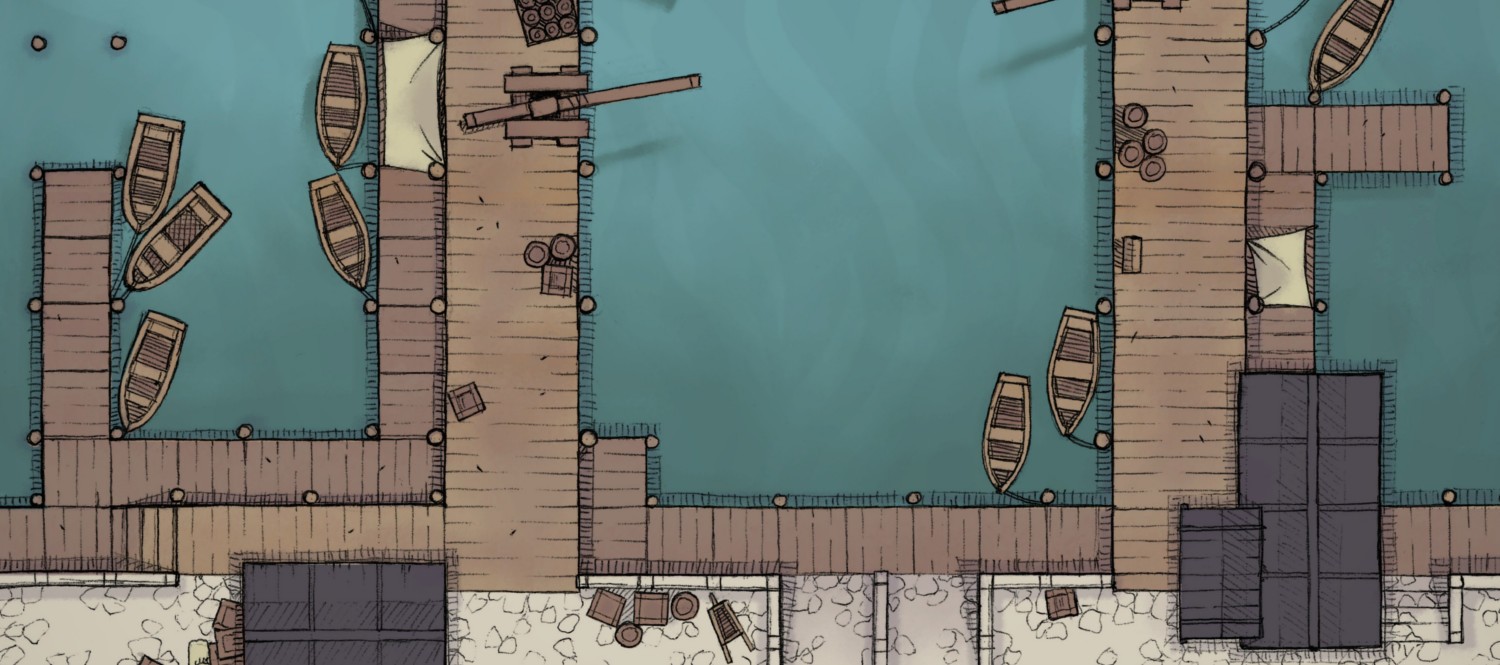 When I first began drawing battle maps, I was quite the amateur. First, I hardly knew how to use my scanner. Second, I didn't even know a US Letter standard existed.
This led to some rather low resolution maps and rather difficult-to-print-for-Americans map PDFs. If you've downloaded the Free Map Pack, you've received a mix of old and new format maps and may be familiar with the differences.
This "rescan project" involves me rescanning (in high-res) and repackaging these old maps into my educated, easy to print format. These maps now come with A2- and US-Letter-optimized PDFs, at twice the resolution, and with lines-only layers! I've also George Lucas'd some of the colors, which is most noticable in the Trade Port.
These updates have been applied to the existing map packs, so if you've bought or claimed either of these maps simply redownload them to receive the new versions. You can do so below:
[thrive_megabutton mt="DOWNLOAD" st="Autumn Stream" color="red" link="https://2minutetabletop.com/index.php/product/autumn-stream/" target="_self" align="aligncenter"]
[thrive_megabutton mt="DOWNLOAD" st="Trade Port" color="red" link="https://2minutetabletop.com/index.php/product/trade-port/" target="_self" align="aligncenter"]