The ideal place to celebrate after an episode of profitable ocean adventures.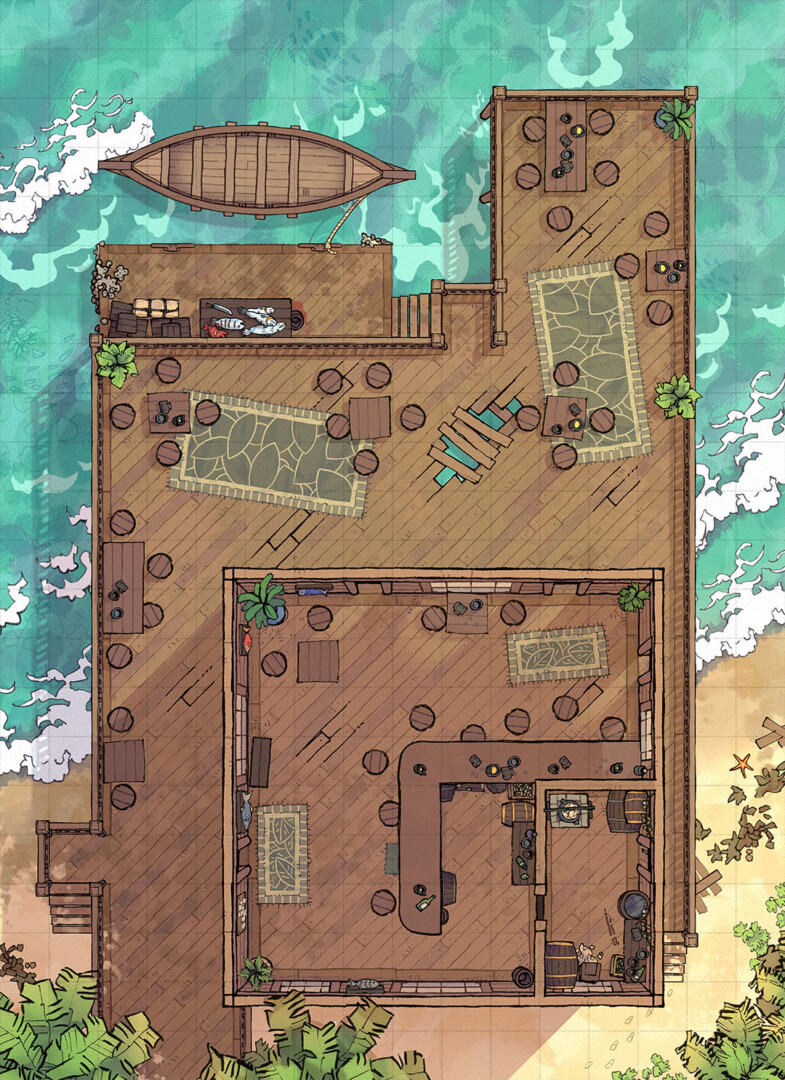 Vladir's latest map is set on a 22×16 base of tropical coastline. It features a wooden tavern that has a few battle scars from its rowdy patrons but is otherwise very welcoming.
This coastal pub would fit right into a seafaring campaign as a place to park the ship, wet your liver, and gather rumors: there's no doubt the barkeep has heard their fair share of tales with an establishment so well-situated!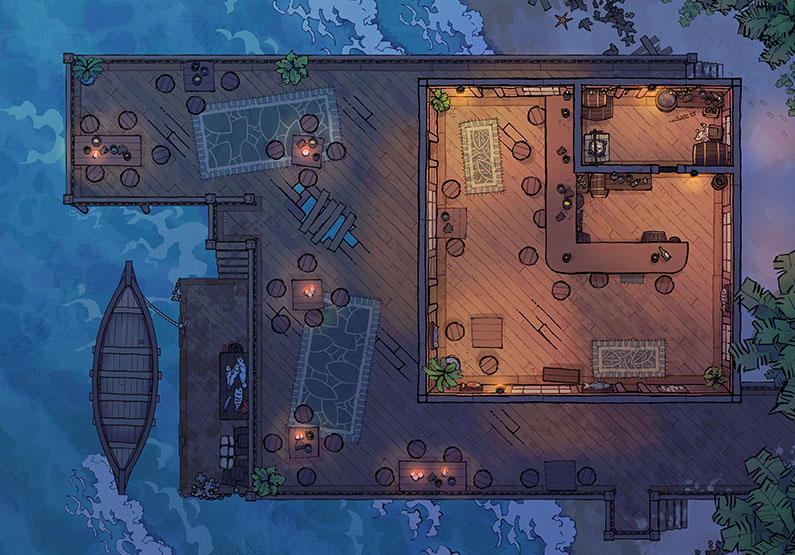 I wonder, what might you call such a bar? And do they have a signature dish? Perhaps comically large steaks of tuna… I hope you'll brainstorm with us in the comments!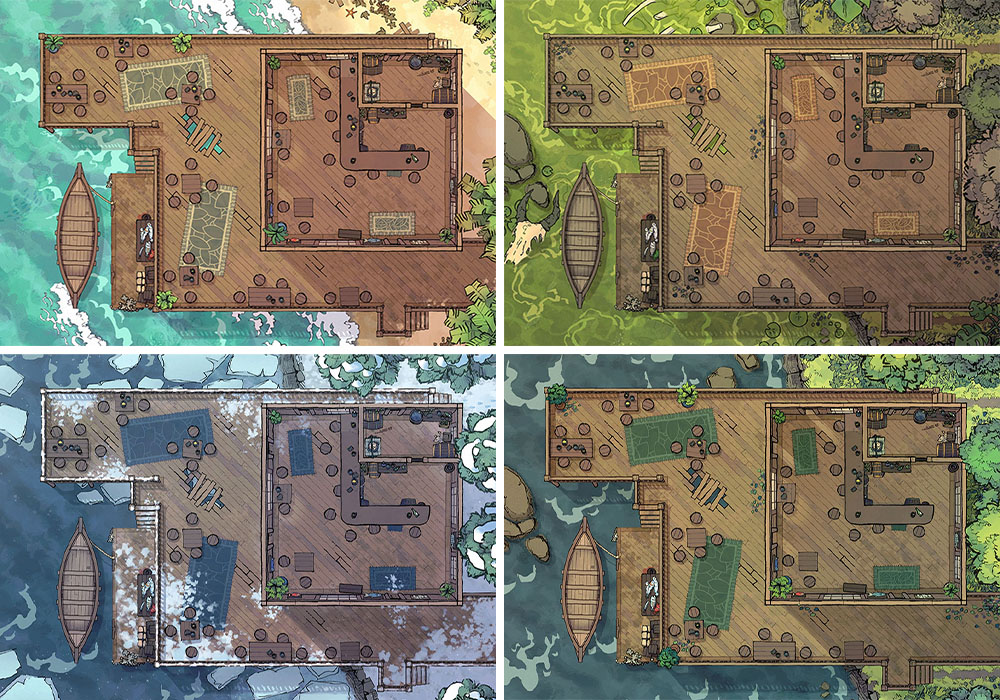 Subscribe for More
We put out new content like this almost every week! If you'd like to keep up, here are all the ways that you can do it, be it on social media or with our email newsletter:
Download the Seaside Bar battle map
You can download the digital files below, where you'll also get an opportunity to support us. Thank you! It's thanks to you that we can keep making these maps and assets. 🙂
We will deliver the download links to your email address. You can choose which pack you would like below.
We can offer this base pack for free thanks to our generous Patreon supporters
For exclusive map variants and even the PSD files, consider joining the amazing community that makes these maps possible: