A grand, stone temple complex, on a 44×34 canvas, furnished for eight.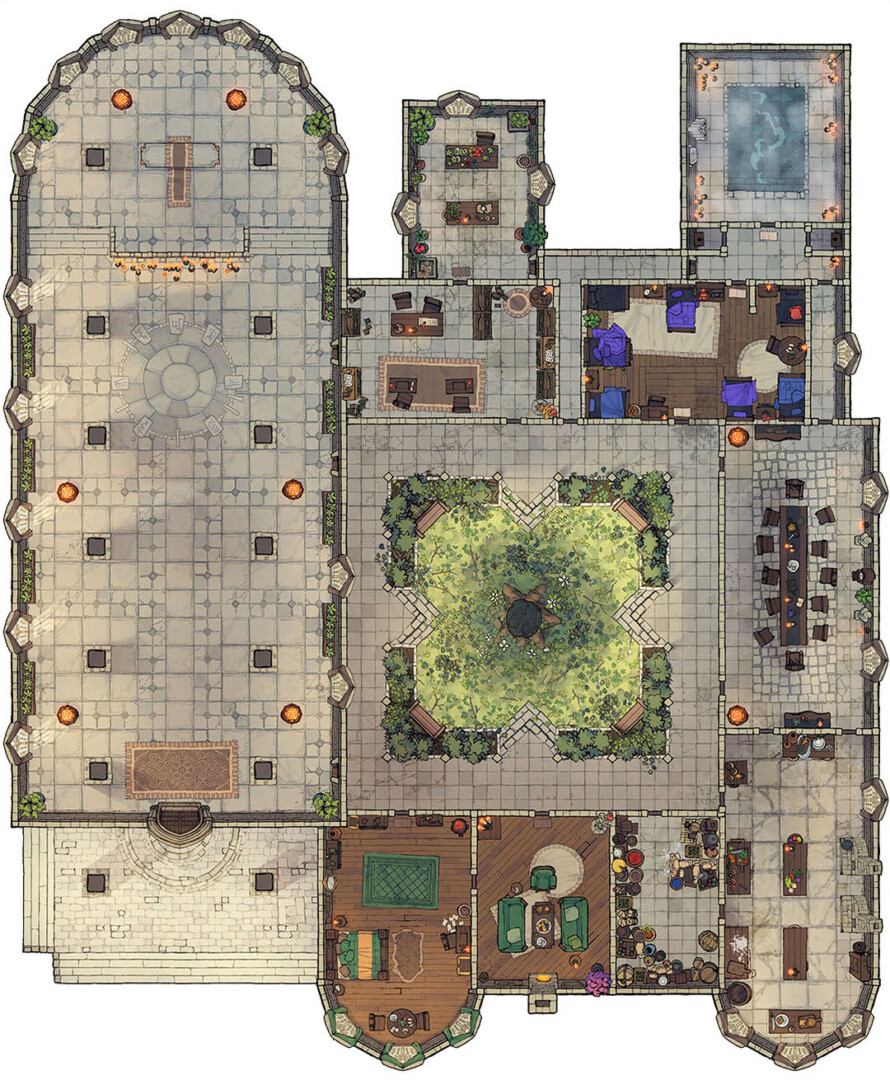 Vladir is the artist who pieced this marvelous map together, furnished it, and carefully lit it. The end result is the sort of sprawling building I would love to live in myself if I could (just look at that spa room!) but we'll just have to live vicariously through our PCs. 🙂
Download this map, zoom in, and have a wander. I especially recommend the cozy nighttime version!
How might you use this one? The headquarters of a knight's order? Perhaps of a villainous group hiding in plain sight? A luxurious player base? As always, please share your thoughts below!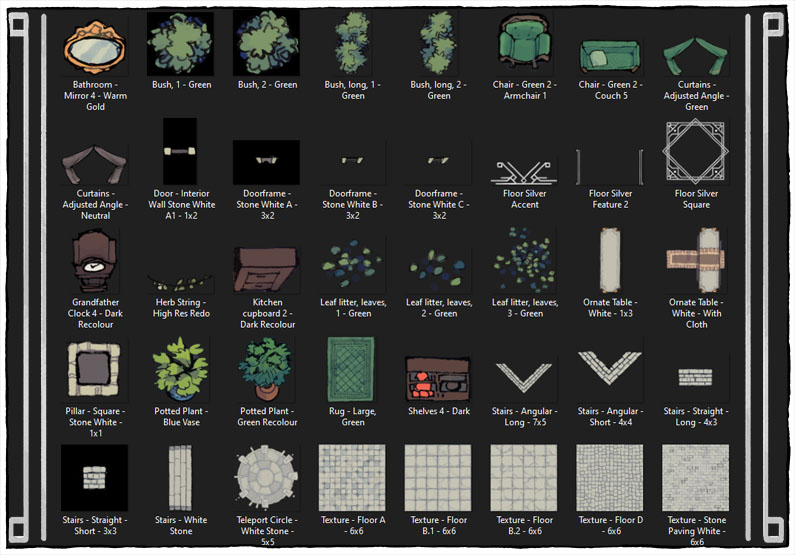 Subscribe for More
We put out new content like this almost every week! If you'd like to keep up, here are all the ways that you can do it, be it on social media or with our email newsletter:
Download the Temple of Sages battle map
You can download the digital files below, where you'll also get an opportunity to support us. Thank you! It's thanks to you that we can keep making these maps and assets. 🙂
We will deliver the download links to your email address. You can choose which pack you would like below.
We can offer this base pack for free thanks to our generous Patreon supporters
For exclusive map variants and even the PSD files, consider joining the amazing community that makes these maps possible: