A long time ago, secret research took place in a vault deep underground. It now lays abandoned, filled with plant life… And worse.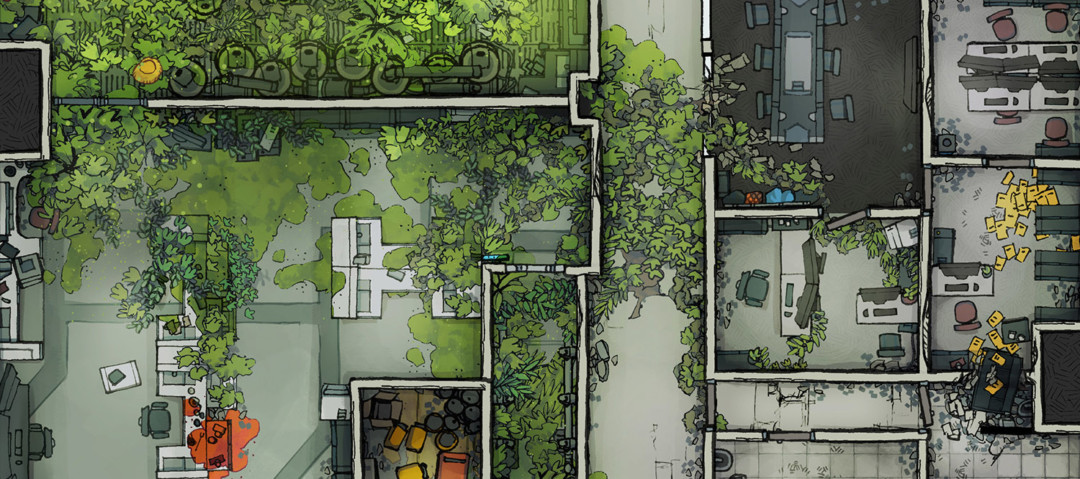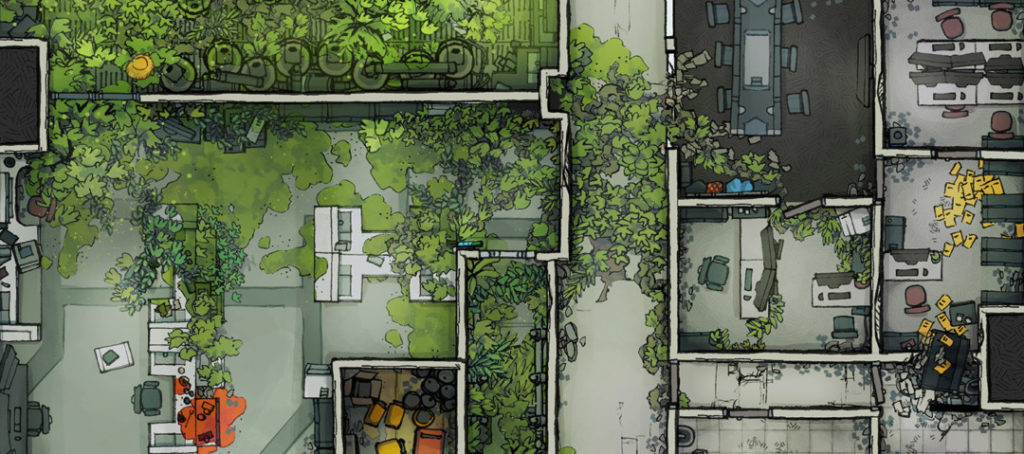 This battle map is part of a special series, and was artfully constructed by our friend and Discord member rootyful. Also accompanying the $2+ rewards are specially-made animated tokens from David Wilson and Hammertheshark. What a frightful combo! You can find those on Patreon.
Rooty went all out with the map variants too! In addition to the laboratory, we have a greenhouse, warehouse, and a two-level water treatment plant:
These maps may not fit neatly into your average fantasy campaign, but we hope that they'll make for an exciting one-shot – or even a whole new campaign at some point in your future? Let us know what's going through your imagination in the comments. 🙂
Subscribe for More
Here are all the ways that you can keep up to date with our new content, be it on social media or with our email newsletter:
Download the Secret Research Facility Battle Maps
You can download the digital files below, where you'll also get an opportunity to support me for my work. Thank you! It's thanks to you that I can keep making these maps and assets. 🙂
We will deliver the download links to your email address. You can choose which pack you would like below.
We can offer this base pack for free thanks to our generous Patreon supporters
For exclusive map variants and even the PSD files, consider joining the amazing community that makes these maps possible: