A stone quarry has been dug haphazardly into the hillside, and circumstances now threaten to flood it completely!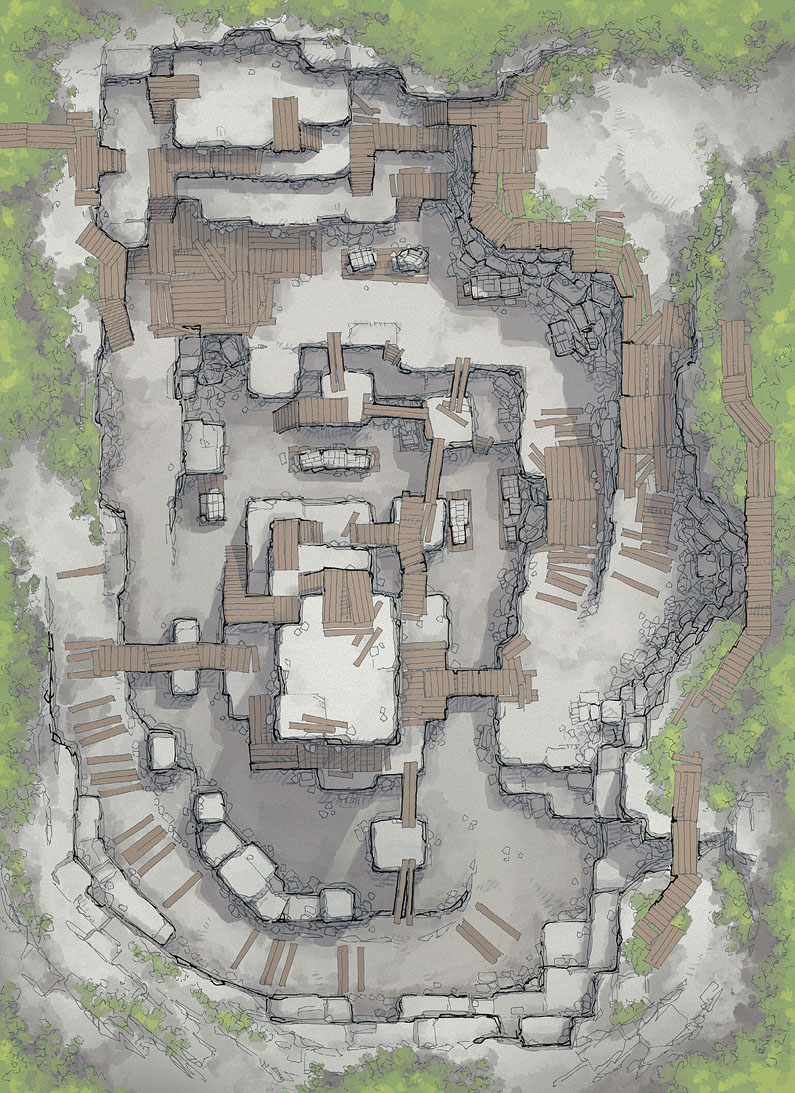 This map began as one of my large-scale 'remasters' of old maps – this time the Abandoned Quarry – but soon developed into something much more complex. It was a lot of fun to basically make it up as I went, smacking down wooden walkways anywhere I thought they might be even slightly practical.
It all came together when I added the central pillar, which offered a sort of anchor for a bunch of wooden walkways. I like to imagine it as a temporary platform for the quarry-boss to shout orders from.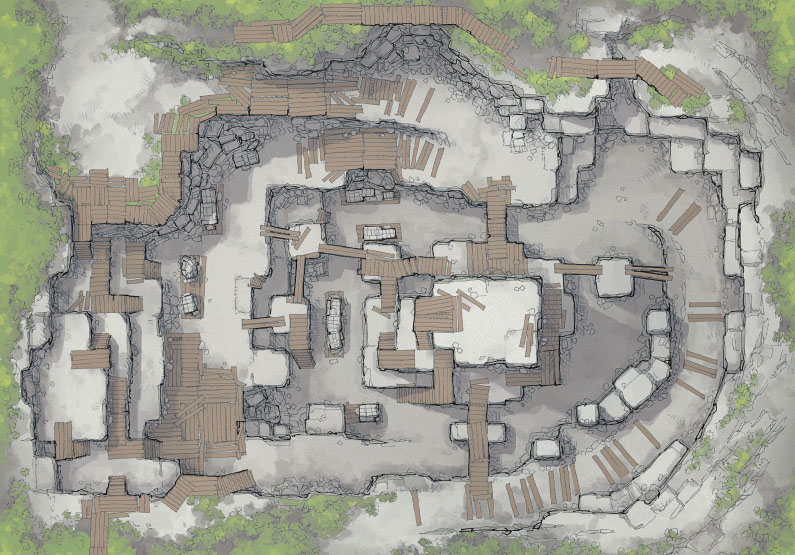 Next I pondered what sort of map variants I might make, and I was inspired by my memories of Dwarf Fortress and its aquifers to simply flood it. There's a dry, partially-flooded, and completely flooded version. 
Perhaps you could design an encounter around draining it, or perhaps you can spring a flood on your players mid-encounter? Maybe triggering a flood is a way for your PCs to solve some greater problem (or just cause chaos)? I'd love to hear your ideas below!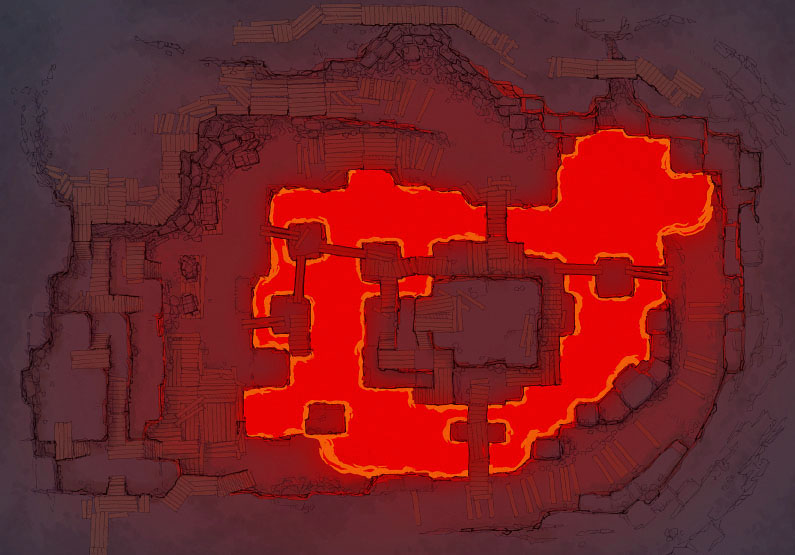 Subscribe for More
We put out new content like this almost every week! If you'd like to keep up, here are all the ways that you can do it, be it on social media or with our email newsletter:
Download the Stone Quarry battle map
You can download the digital files below, where you'll also get an opportunity to support us. Thank you! It's thanks to you that we can keep making these maps and assets. 🙂
We will deliver the download links to your email address. You can choose which pack you would like below.
We can offer this base pack for free thanks to our generous Patreon supporters
For exclusive map variants and even the PSD files, consider joining the amazing community that makes these maps possible: