Karl Kristian S. Bambini's Galleon deserves the spotlight this week. He has constructed it to be multi-layered, 3-dimensional, laminated, AND it actually stands up! He has surely surpassed my own abilities with cardboard…
And thank you Karl for sending me some more photos to share! He had this to add:
---
Some pictures of my new modular and transportable ships in my DnD Saltmarsh campaign. "Line of sight" and difficulties of boarding take on a whole new level when using models that are relatively to scale. My players used grappling hooks to board. The ship itself is stackable, foldable, with interchangeable and removable layers that take almost no space once dissembled. I'd been wracking my brain for a modular system of terrain and assets that could be both transportable, but also stackable, creating the effect of everything from cliff-sides and elevated terrain to ships, towers, and houses. A series of hand-cut corner pieces with clips was my answer. They act as support and allows layers to be easily taken off one or a few at time.
---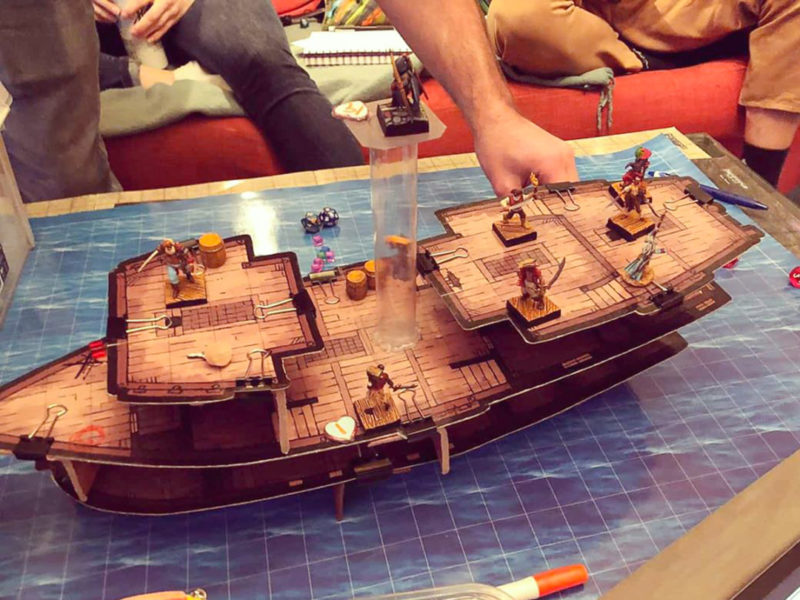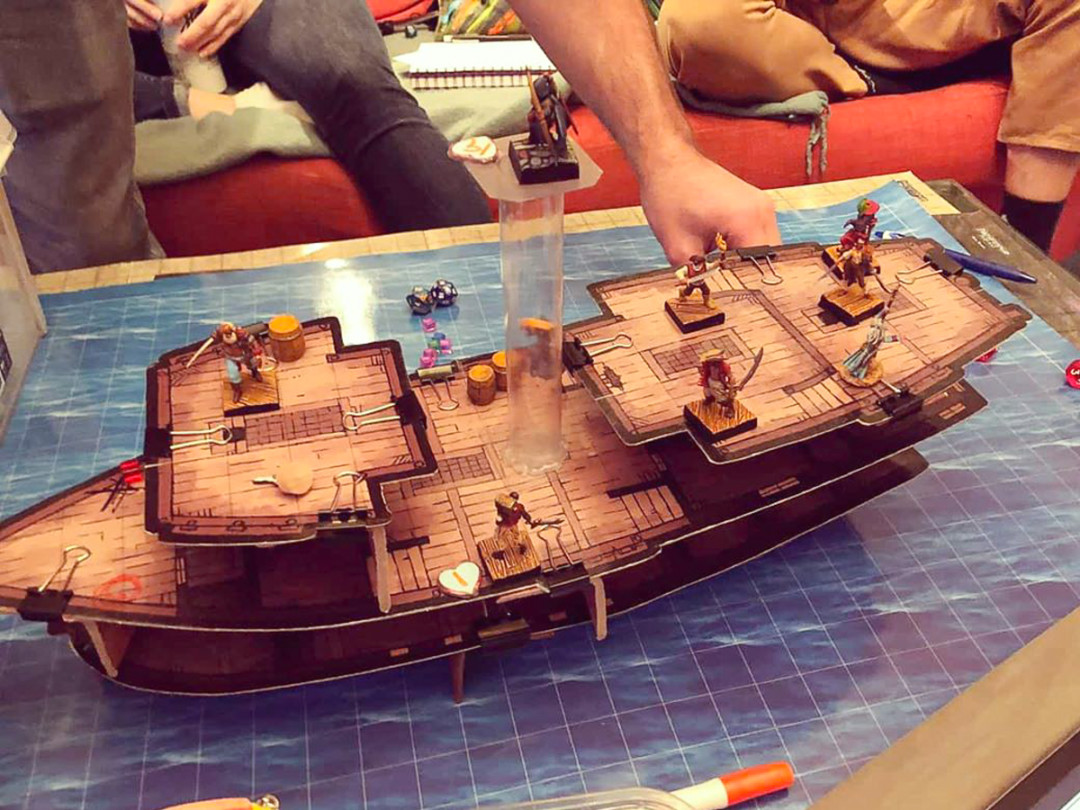 If you would like to design your own ship map or encounter you can find some hand-picked downloads below:
Ocean and Ship Battle Maps & Assets
More Community Content
Explore more content like this on our Community Gallery:
Or explore articles from across the site:
---
If you have your own photos you would like to share, please reach out to me! You can email me at 2minutetabletop {at} gmail {dot} com, or you can find me on social media: