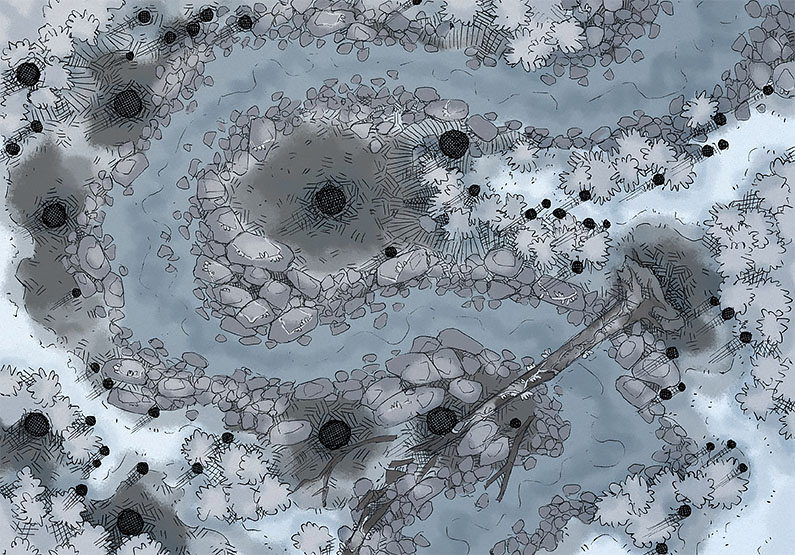 I was in the mood for a wintry forest map today, and the old Jungle Stream jumped out to me as a fun candidate for such a paint scheme! The image above is the result of an hour of work.
I could learn a few things from my past-self's line art. That's one of the advantages to revisiting these old maps besides offering more art for free! This map pack is a $1.00 item, but if you own the individual item or a pack then you will be able to download it at no extra cost. 🙂
Are there any other palette swaps you would like to see? Please lend me your ideas in the comments!
Downloads
Have you claimed this map pack before? Simply re-download the 'Master ZIP' from your Downloads page or downloads email. Otherwise, you can claim it below…
Subscribe for More
We put out new content like this almost every week! If you'd like to keep up, here are all the ways that you can do it, be it on social media or with our email newsletter: