A trail follows the edge of a large field, coming to a stone altar and space enough to camp overnight.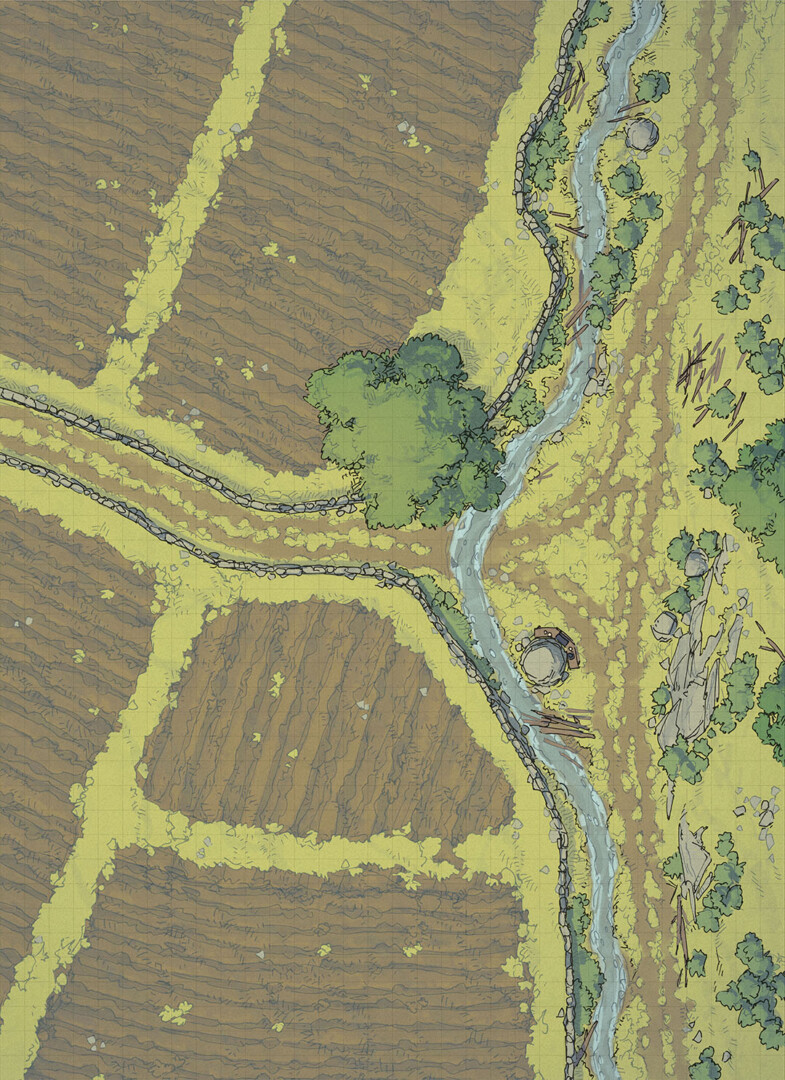 This map was inspired by Vinland Saga's second season, and was a lovely excuse for me to take my imagination to the countryside where it's most happy. I figured that this setting is one of those places that every adventuring party finds themselves at one point or another, and that makes for a "high value" battle map in my books.
It features fallow fields behind a low stone wall and a stream. There is also a solitary oak tree, a small crossroads, and a nondescript stone pedestal. I drew this pedestal such that you might put a grey-colored token down to represent a local deity, leave whatever sculpture might be there to the theater of the mind, or perhaps the flat top is meant as a platform for meditation? It's up to you, GM!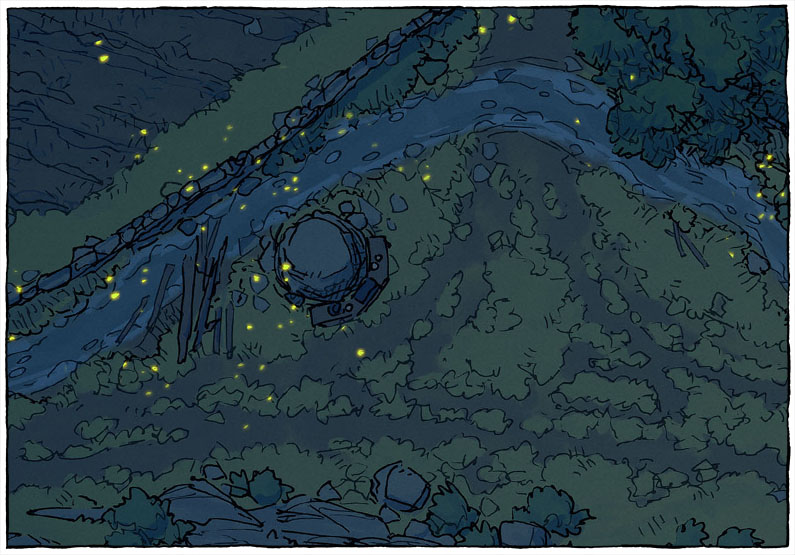 I felt as though some nighttime fireflies would help the atmosphere.
So, do all these pieces bring any ideas to your mind? If all else fails, there might be some highwaymen crouched behind the wall! Let us know what you come up with below. 🙂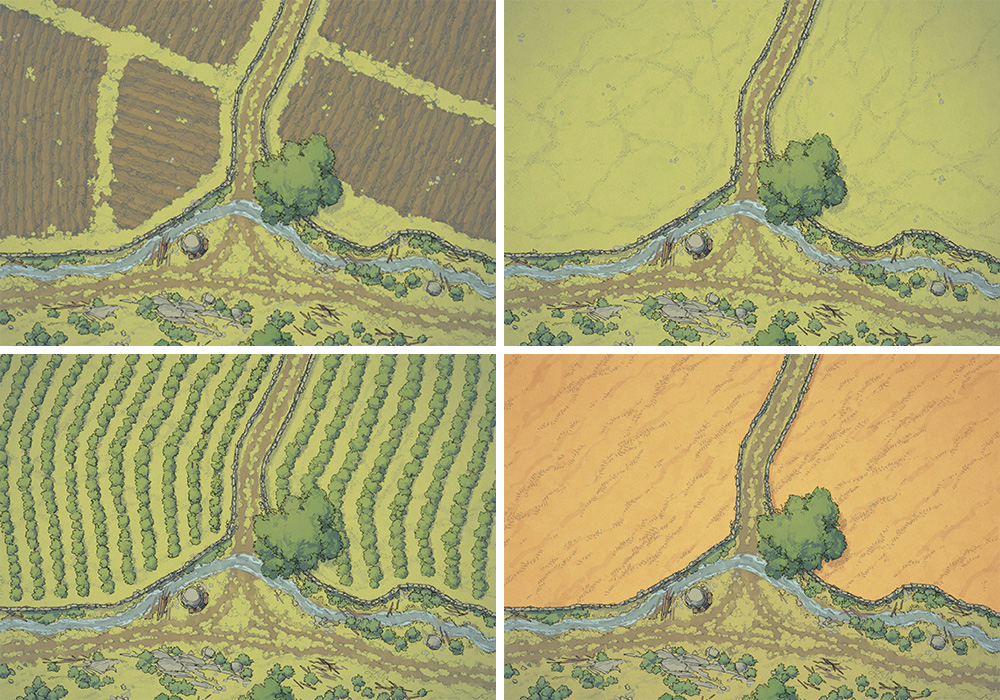 Subscribe for More
We put out new content like this almost every week! If you'd like to keep up, here are all the ways that you can do it, be it on social media or with our email newsletter:
Download the Farmer's Fields battle map
You can download the digital files below, where you'll also get an opportunity to support us. Thank you! It's thanks to you that we can keep making these maps and assets. 🙂
We will deliver the download links to your email address. You can choose which pack you would like below.
We can offer this base pack for free thanks to our generous Patreon supporters
For exclusive map variants and even the PSD files, consider joining the amazing community that makes these maps possible: