An ancient stepwell long gone dry, now the training arena of a legendary monk.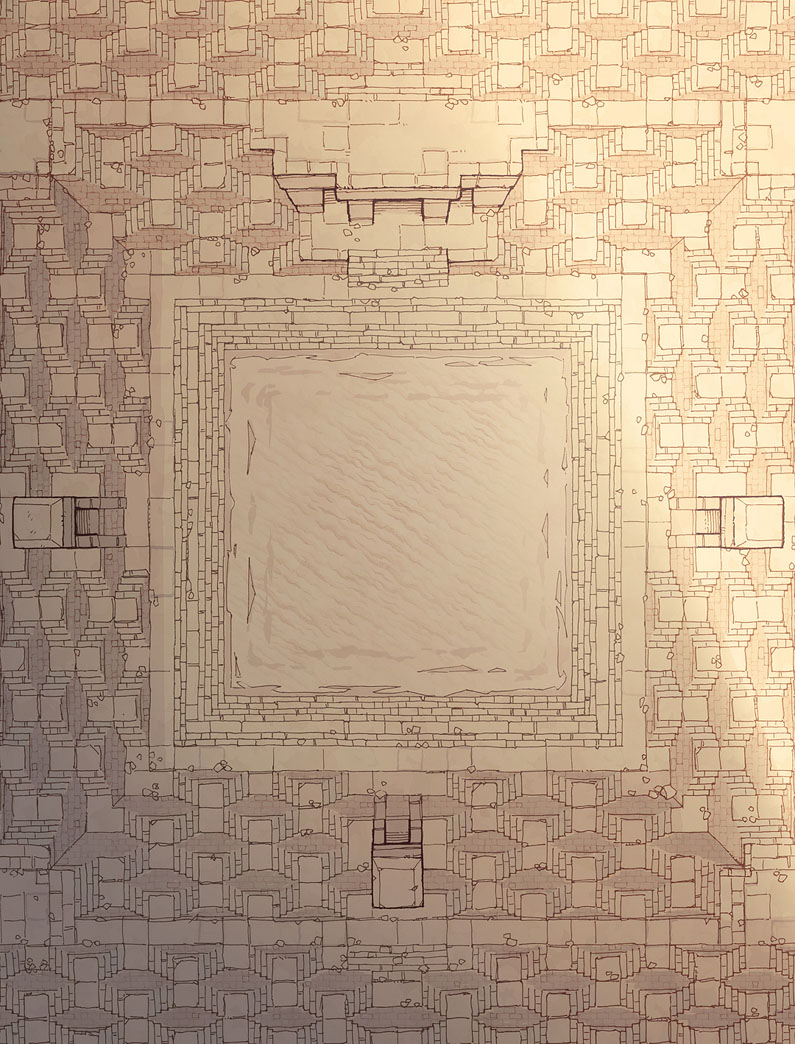 Troy and I have been cooking up another encounter write-up with a renowned martial artist – earth flavored this time – and this is the arena we have designed for them.
The inspiration came from India's stepwells, and Chand Baori in particular. Being surrounded by carved stone with one's bare feet on the hot sand… It seems like just the place for such a monk.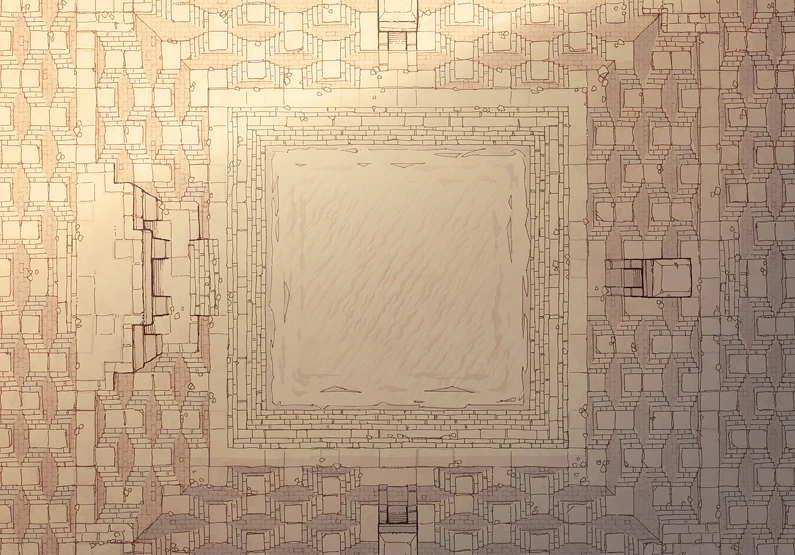 That article is coming next month but, in the meantime, I wonder what encounters come to your mind? Perhaps a demon is to blame for the dry well, and your heroes could do something about that? Maybe the gateway here could be used as a grand entrance to a larger dungeon?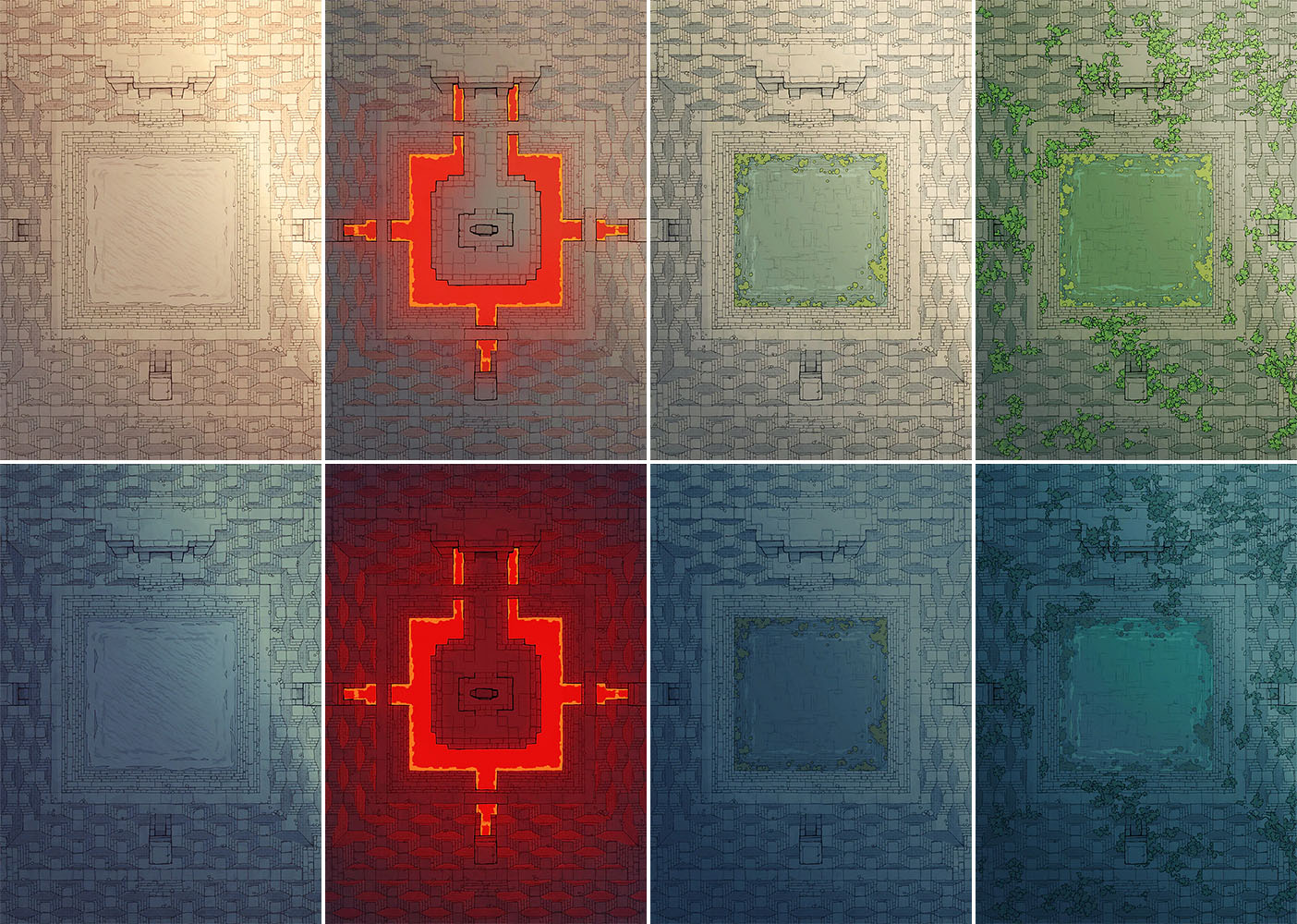 Subscribe for More
We put out new content like this almost every week! If you'd like to keep up, here are all the ways that you can do it, be it on social media or with our email newsletter:
Download the Arena of Earth battle map
You can download the digital files below, where you'll also get an opportunity to support us. Thank you! It's thanks to you that we can keep making these maps and assets. 🙂
We will deliver the download links to your email address. You can choose which pack you would like below.
You may also enjoy these…
We can offer this base pack for free thanks to our generous Patreon supporters
For exclusive map variants and even the PSD files, consider joining the amazing community that makes these maps possible: