65 new assets and textures for building your own carved-stone dungeon.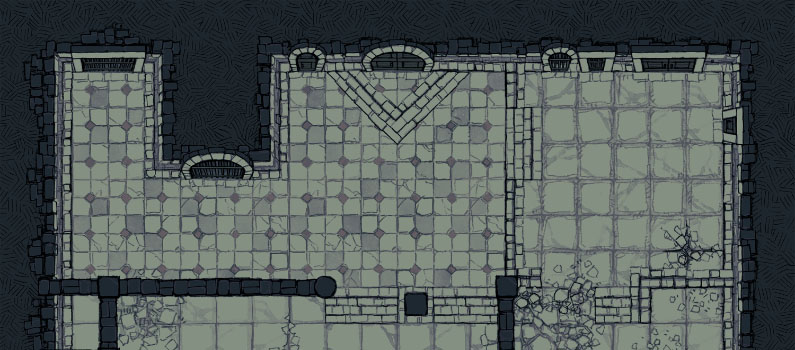 This pack began as a "stone floor textures" pack, but after struggling to get that concept off the ground after weeks and weeks of side project work I went back to the drawing board. Drawing only floors turned out to be far too narrow to inspire me (squares just aren't all that exciting!) and without inspiration the results were simply awful.
The solution was to work on something broader that I could immerse myself in, and that became a variety pack of walls, floors, doors, and all the other dungeon essentials. This way we get a little bit of everything – floors included – and I can take on a Part 2 when I come up with some more floor textures and wall styles!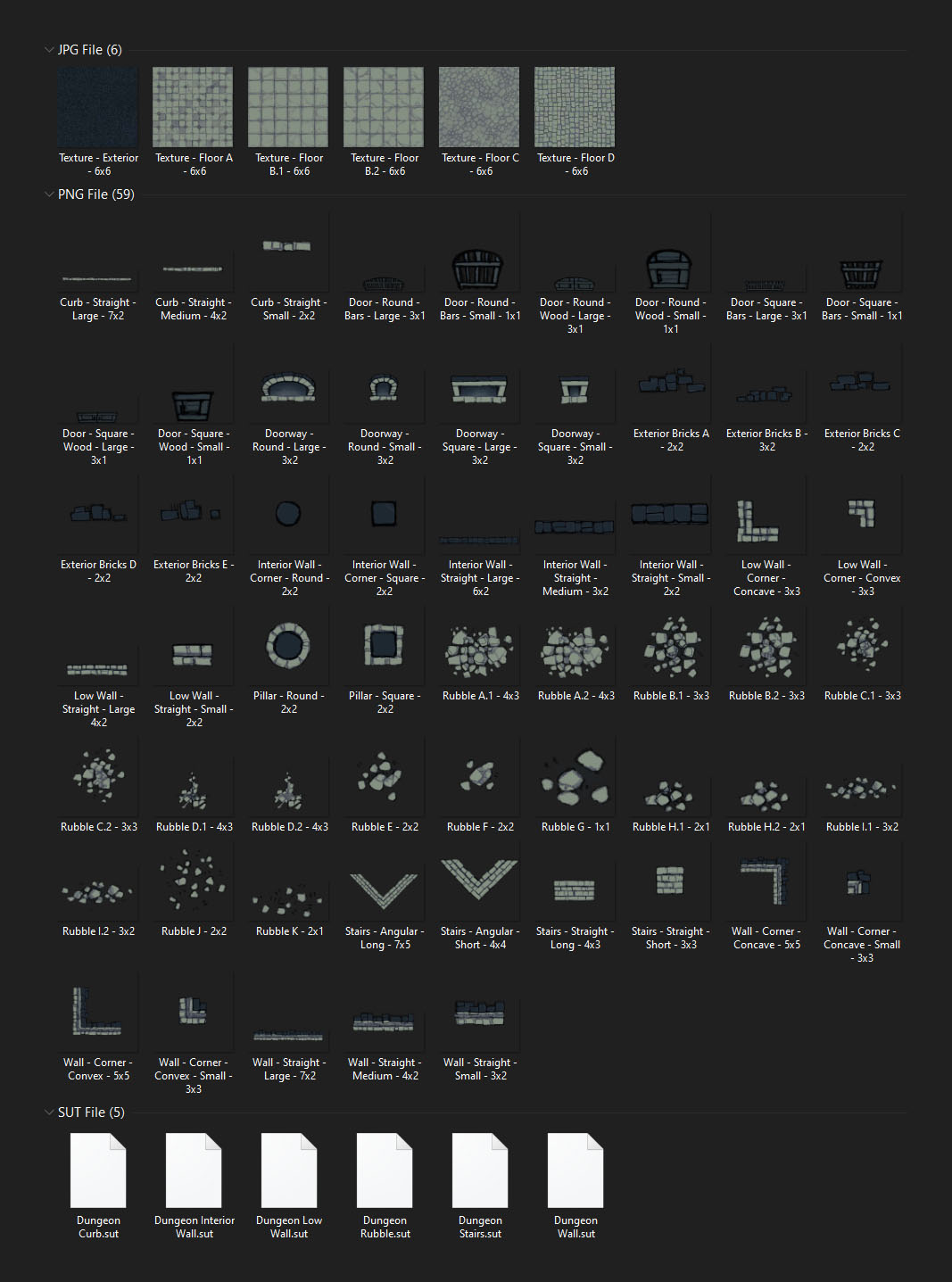 Each asset snaps to a 300 or 70 DPI grid, and I've also put together some handy ribbon brushes for CSP. Big thanks to Hikaru for teaching me how to do so! There are Dungeondraft files in the pipeline too. 🙂
Can't wait to see what you cook up with these. Have fun!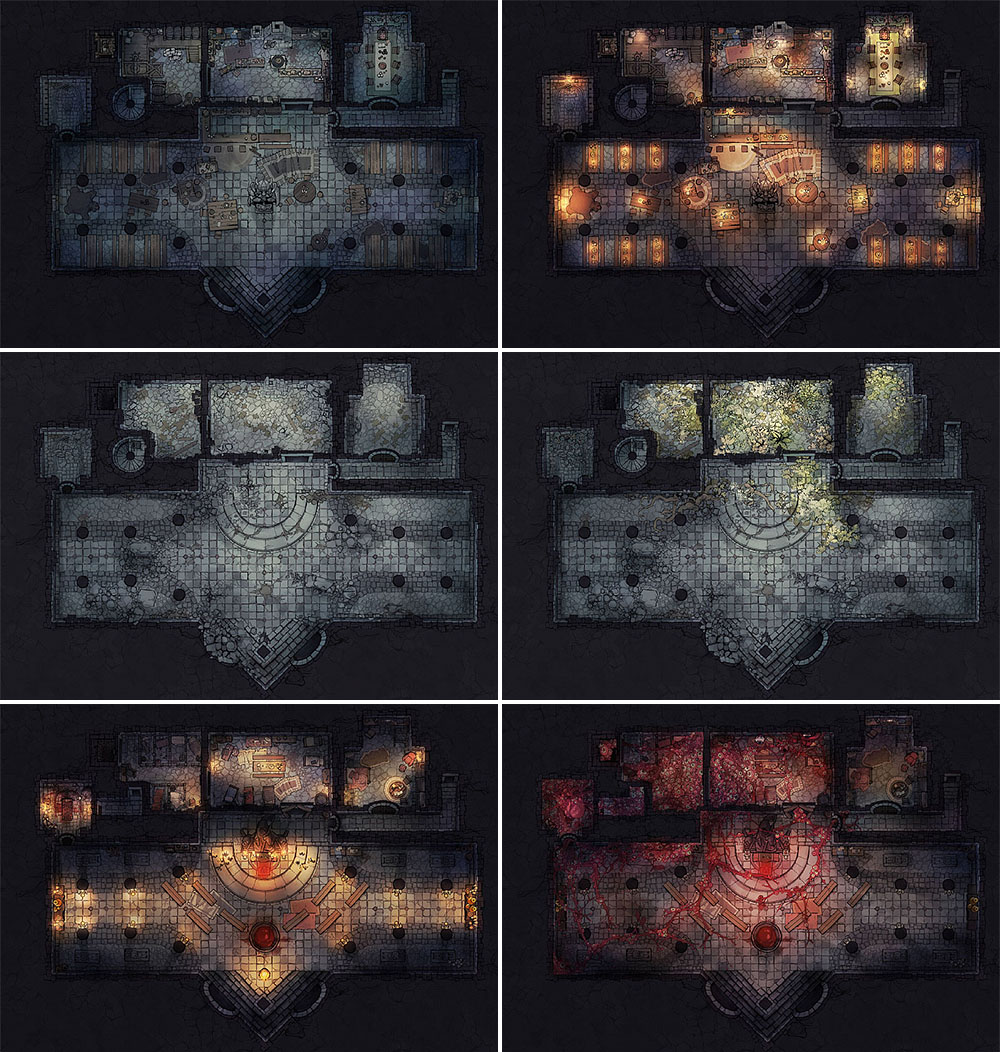 Subscribe for More
We put out new content like this almost every week! If you'd like to keep up, here are all the ways that you can do it, be it on social media or with our email newsletter:
Download the Dungeon Wall & Floor Assets
You can download the digital files below, where you'll also get an opportunity to support us. Thank you! It's thanks to you that we can keep making these maps and assets. 🙂
We will deliver the download links to your email address. You can choose which pack you would like below.
We can offer this base pack for free thanks to our generous Patreon supporters
For exclusive map variants and even the PSD files, consider joining the amazing community that makes these maps possible: