Two islets and three red bridges are between your players and their goal. What else awaits them?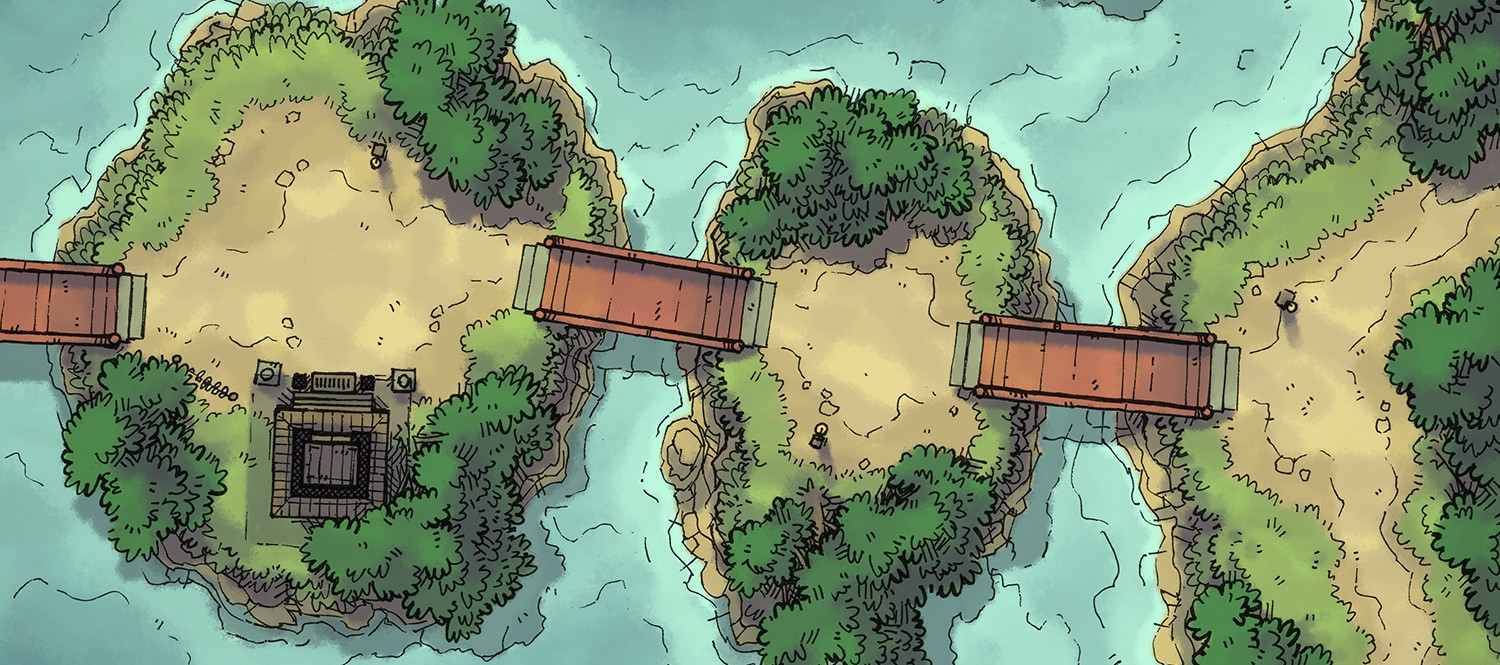 As many of you know, I'm currently staying in Japan, collecting all sorts of reference photos, map concepts and imagination-caffeine. This map is the first one I'm posting on this trip, and is based on the Godai-dō Temple in Matsushima.
I have elected to omit the souvenir shop, but this is otherwise a rather faithful representation of the first two islets!
These 2-Minute Maps come with several grid and color options (even more than pictured above) with printable PDFs and virtual table top JPGs all included. If you are a supporter on Patreon (thank you!) you can download your exclusive rainy variant here.