A collection of 134 colorful stars, planets, and spacecraft with which to populate a sci-fi campaign map.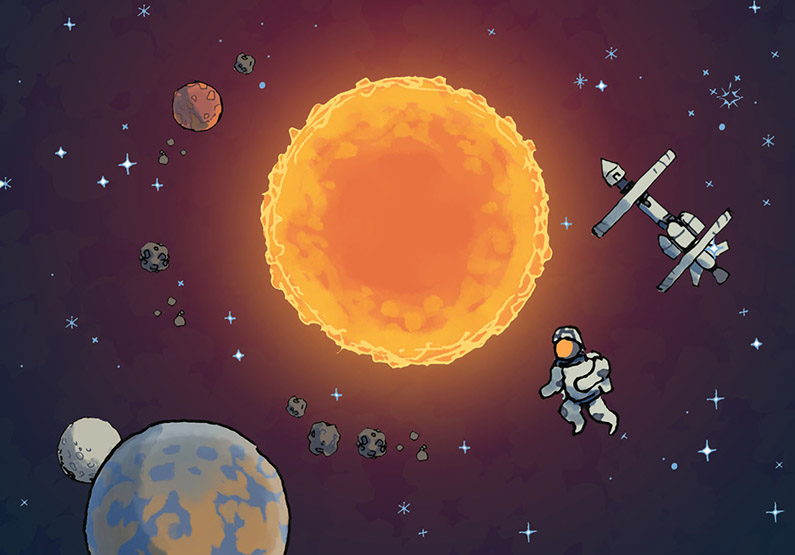 This pack was born of a sci-fi itch and a bit of a 'region map' itch, and those two itches slowly developed into this very itchy-scratchy pack! I sat down with the simple goal of filling the page with a variety of celestial bodies, and 134 items later a pretty comprehensive pack had come together.
As the name implies, these are created and packaged for Wonderdraft, the campaign map-making tool. I'll also be putting a Dungeondraft pack together very soon, and they are all packaged into your everyday PNG format for everything else! Some of these asteroids and crystals are even worthy of migrating over to your fantasy asset collection…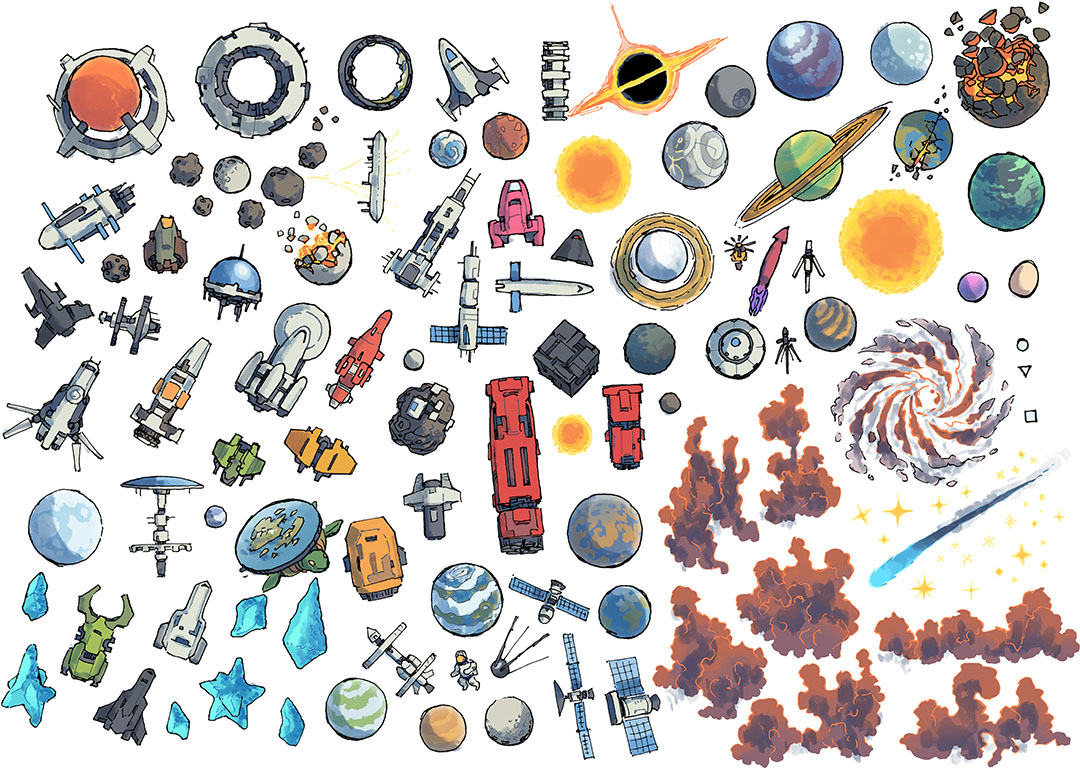 This was a fun project, and I was reminded how much I enjoy drawing at this scale. What do you think, should I create a few more 'region map' scale packs? Perhaps a remastered settlements pack, or something a bit more exotic? I'd love to hear your ideas below!
Hope these assets serve you well, and can't wait to see what you make of them. 🙂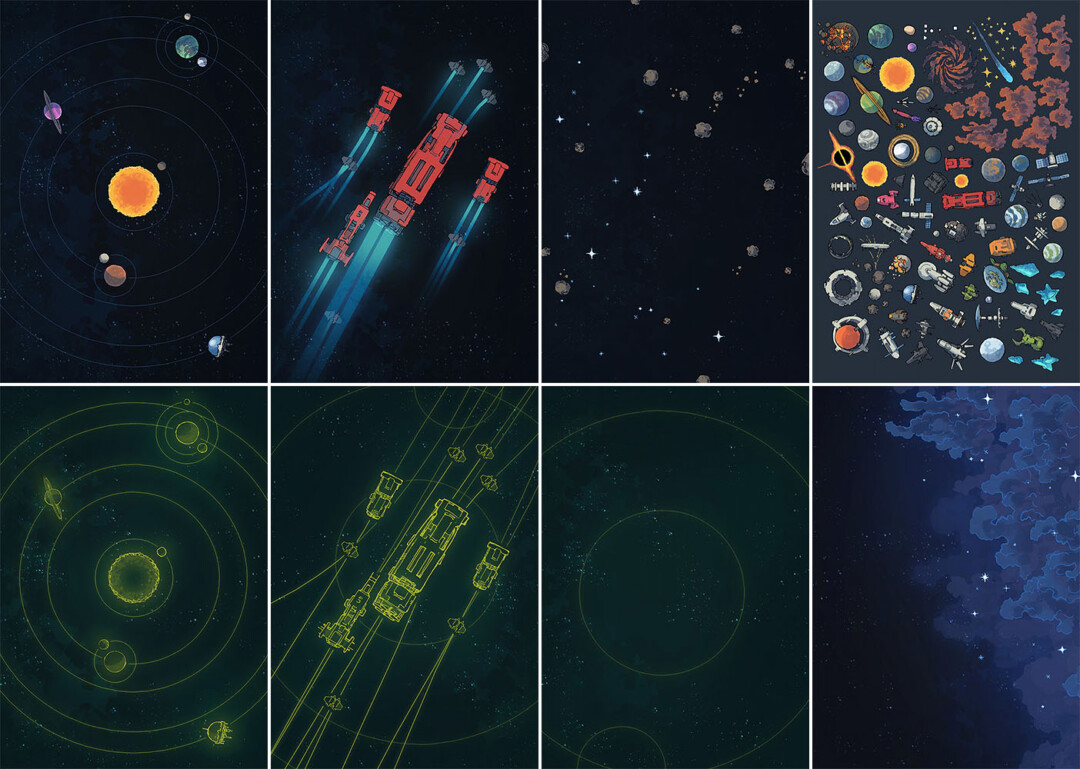 Subscribe for More
We put out new content like this almost every week! If you'd like to keep up, here are all the ways that you can do it, be it on social media or with our email newsletter:
Download the Wonderdraft Space Symbols and map assets
You can download the digital files below, where you'll also get an opportunity to support us. Thank you! It's thanks to you that we can keep making these maps and assets. 🙂
We will deliver the download links to your email address. You can choose which pack you would like below.
We can offer this base pack for free thanks to our generous Patreon supporters
For exclusive map variants and even the PSD files, consider joining the amazing community that makes these maps possible: