This week's Community Gallery submission is a spectacularly detailed city map by Nimbus: Defiance Bay.
Defiance Bay is fortified city enthroned on a stony peninsula, and the map is a real treat to explore with your eyes. You can clearly see the love that went into this setting, and the result is a city that looks and feels alive and begs to be adventured within.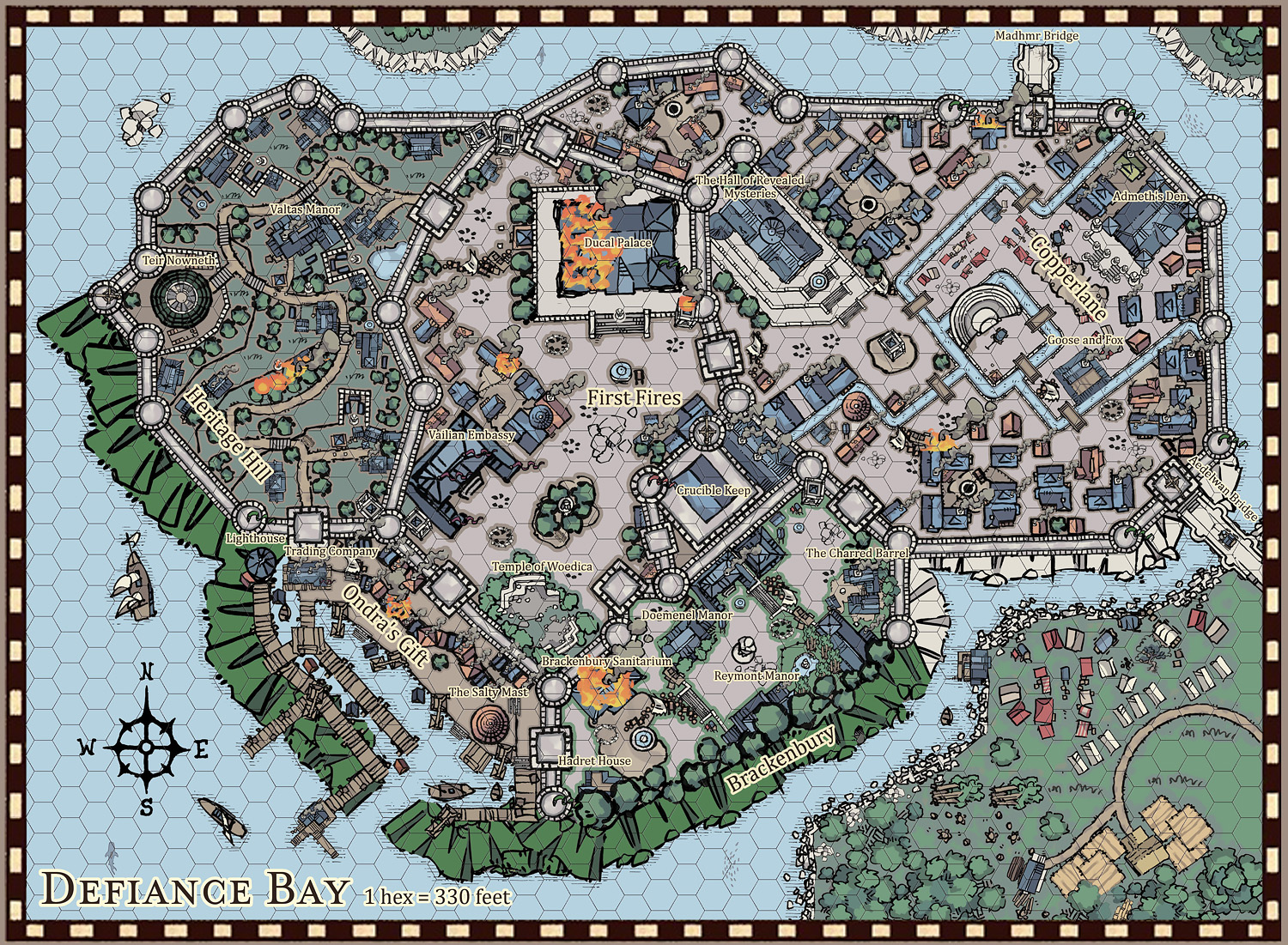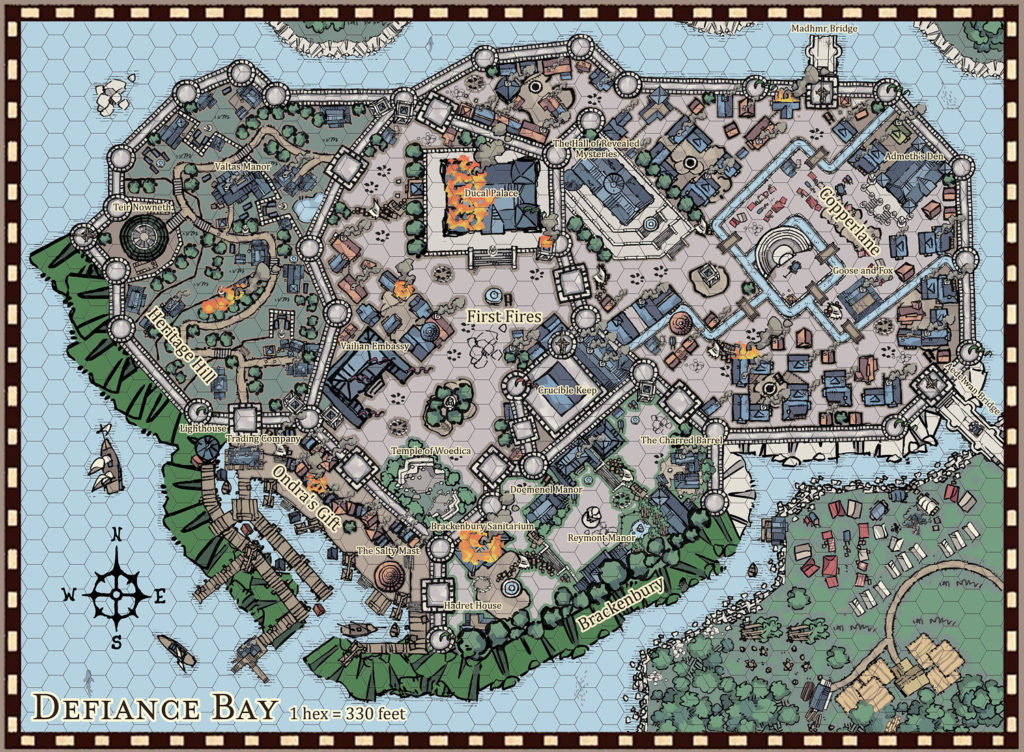 Hello Ross,
My name's [Nimbus] and I'm DM from Poland. First of all, I would like to thank you for your job. I'm almost always using your works in my campaigns, they've got unique style and allow me to experiment with tons of varieties.
Secondly, I would like to show you some of my works based on your artworks. Since 2018 I'm running a D&D 3.5 campaign in the Pillars of Eternity setting (Eora). I've done a lot of work with making this homebrew adventures very professional look (like an official materials), but last times a second team has ask me to DM them in D&D 5e. Because of that, I'm now remaking my old adventures to run them a second time in new system.
Well, I especially would like to show you the Defiance Bay (capital of Dyrwood, presented in the first part of computer game) shortly after anti-animantic revolution (duke's assasination). It has English subtitles, It's prepared totally and exclusively on the base of your Wonderdraft assets with a couple from other sets, and I'm very proud of it.
…
Again, thank for everything you're doing. Keep going, can't wait for more materials!
Sincerely yours,
[Nimbus]
Thank you for sharing this one, Nimbus! It's inspired me, and I'm sure it will inspire others. I rather envy the fun your players must be having putting out these fires, literal and political!
The Wonderdraft Assets that Nimbus mentions can be found below if you, reader, would like to try your hand at creating a city map…
If you do, or if you have your own photos you would like to share, please reach out to me! You can email me at 2minutetabletop {at} gmail {dot} com, or you can find me on social media…
---
More Community Content
Explore more content like this on our Community Gallery…