Take your combat to the skies! These new cloud map assets come in two distinct styles, have tiling textures for each, and include a ready-to-go battle map.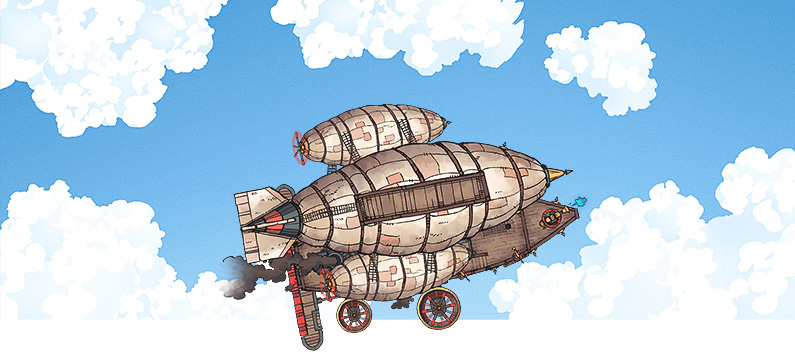 Ever since I drew my first airship I have been whipping up quick-and-dirty sky maps for it, but this month I finally got around to taking a proper shot at some permanent cloud assets.
These clouds took their tole on my pen, but I think it was worth it to create both the "textured" and "untextured" variants. I can't decide which ones I prefer, so I suspect they will both see plenty of use. 🙂
Beyond fluffy white clouds I also saw opportunity to sneak in some smoke and far-off trees into the expanded Patron Pack! With these I was able to make a nice variety of backdrops for all sorts of airship skirmishes.
Clouds, steam, fog, waves, closely-huddle sheep – the possibilities go on and on. I'm looking forward to seeing what you create!
Subscribe for More
Here are all the ways that you can keep up to date with our new content, be it on social media or with our email newsletter:
Download the Maps & Assets
You can download the digital files below, where you'll also get an opportunity to support me for my work. Thank you! It's thanks to you that I can keep making these maps and assets. 🙂
We will deliver the download links to your email address. You can choose which pack you would like below.
We can offer this base pack for free thanks to our generous Patreon supporters
For exclusive map variants and even the PSD files, consider joining the amazing community that makes these maps possible: