The spacious tower of a magician who enjoys books, scrolls, and looking out at the cosmos.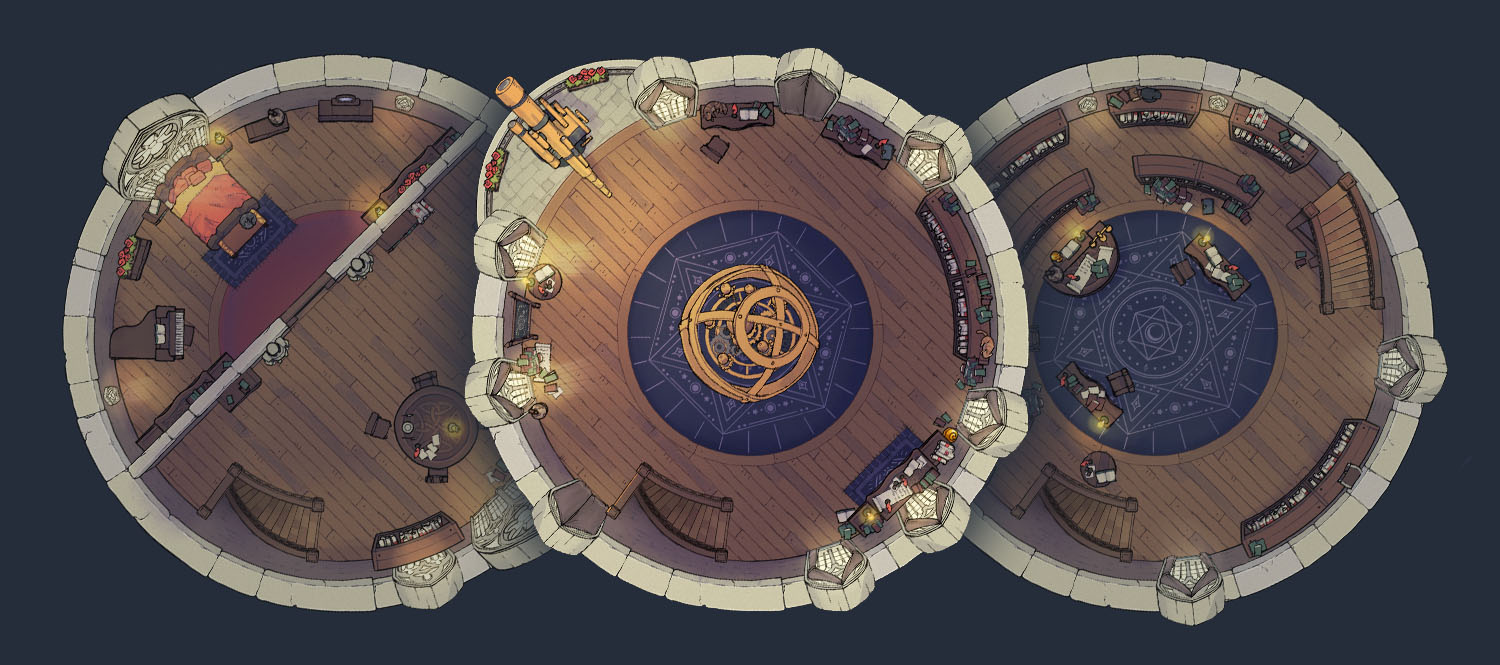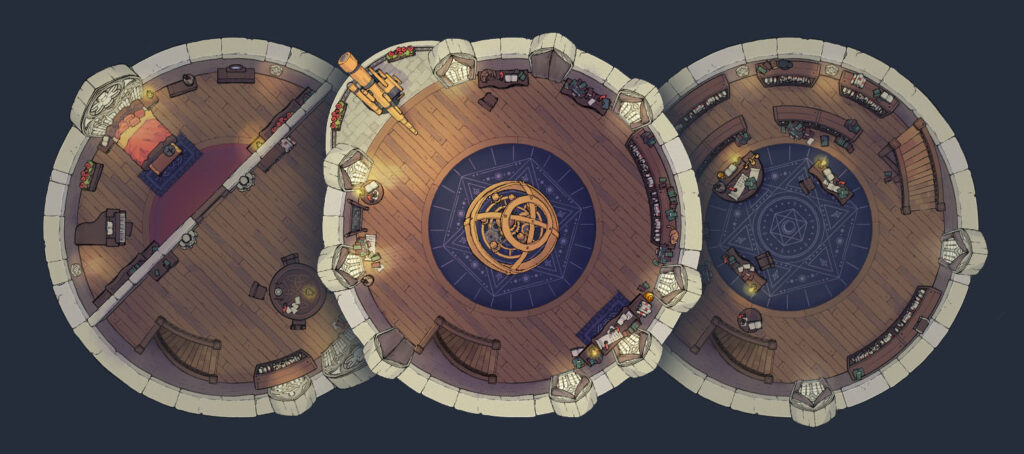 Connor Johnstonhas, in many ways, remastered my Wizard's Tower from 2017. This version is much more spacious, elegant, and downright Grand. Just look at those carpets!
Who it is that dwells here, and where the tower stands, is up to you in the end. Connor's lore is that the levels are not strictly linear; one can focus on their intended destination and walk up or down the stairs to access it directly. ✨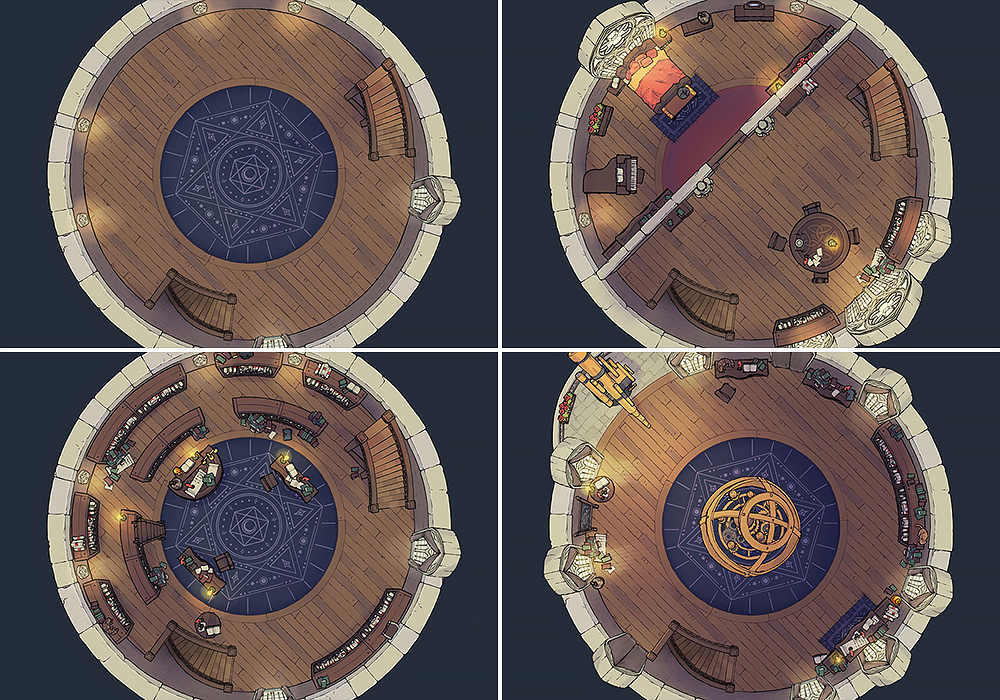 The tower itself might exist in a demiplane, on a secluded mountaintop, or perhaps it roams about the countryside like Howl's Moving Castle? We'd love to hear your ideas! Please do share them in the comments. 🙂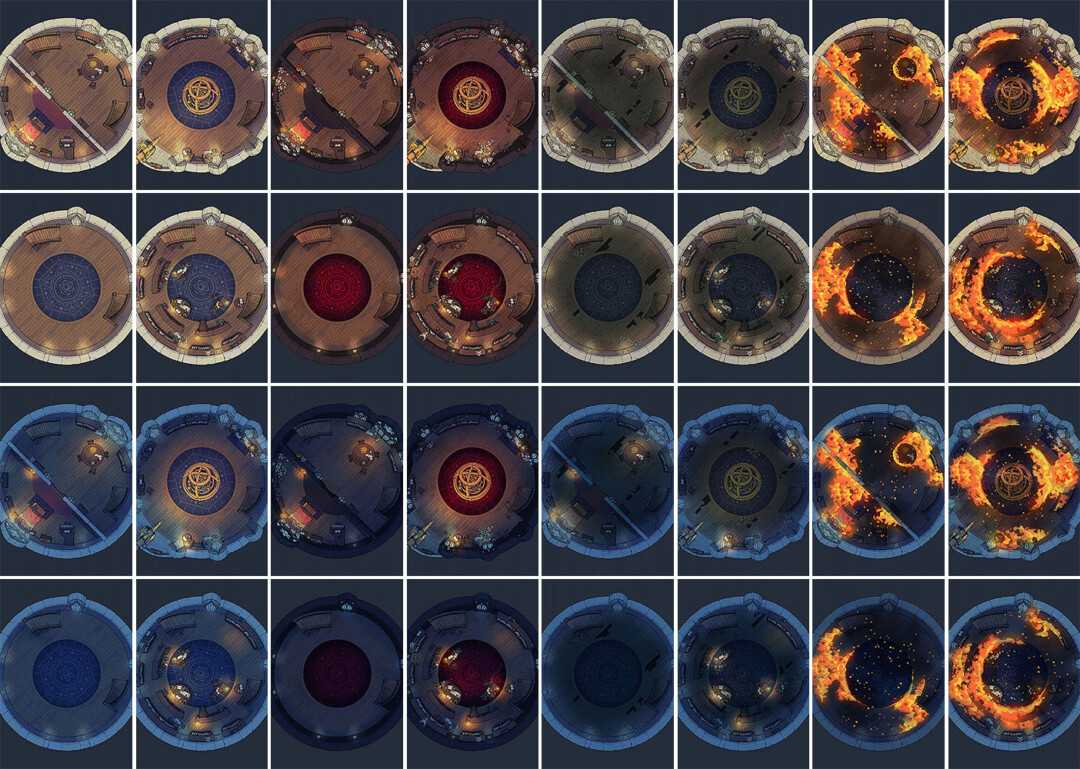 Subscribe for More
We put out new content like this almost every week! If you'd like to keep up, here are all the ways that you can do it, be it on social media or with our email newsletter:
Download the Grand Mage Tower battle map
You can download the digital files below, where you'll also get an opportunity to support us. Thank you! It's thanks to you that we can keep making these maps and assets. 🙂
We will deliver the download links to your email address. You can choose which pack you would like below.
Patrons! you can find your downloads here: Base pack | Silver rewards | Gold rewards
We can offer this base pack for free thanks to our generous Patreon supporters
For exclusive map variants and even the PSD files, consider joining the amazing community that makes these maps possible: