Here we find the obligatory boss chamber and all his alchmical toys.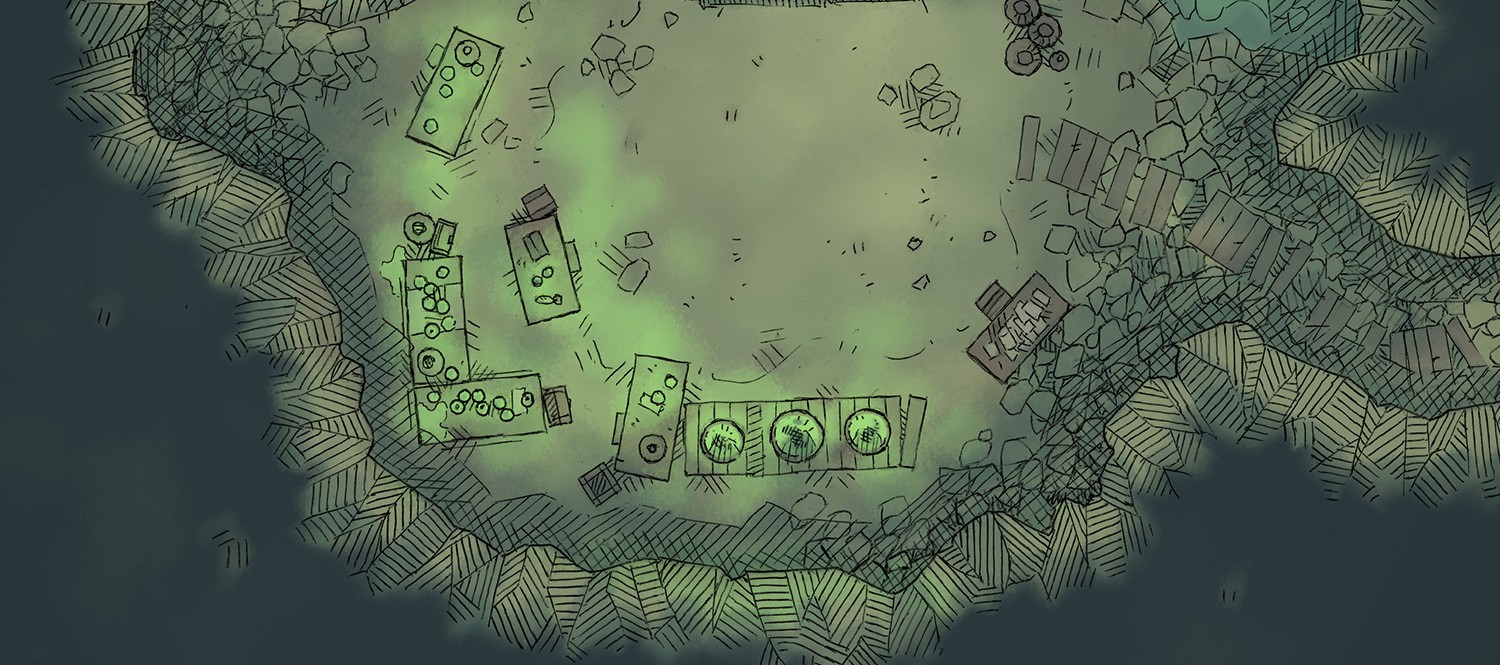 We have vials, we have vats, we have schematics, we have bats. What deranged fellow would feel the need to hide so far under ground in order to conduct his research? Some sort of villain, I'd say. He probably has a bounty on his head, and magical items to loot.
This is the final piece to the Madness of the Rat King eight-map-cavern. Click the link to find the module that goes alongside these maps, it's a great read!
The Cavern Alchemy Lab is also available below:
[thrive_megabutton mt="DOWNLOAD" st="Cavern Alchemy Lab" color="red" link="https://2minutetabletop.com/index.php/product/cavern-alchemy-lab/" target="_self" align="aligncenter"]