A sprawling 32×46 inch battle map featuring rickety docks bathed in a spooky green glow. What otherworldly foe waits on the dreadful ship, out in the unfathomable depths, or in the inky-black smoke..?
Last month I undertook a top-secret commission from the folks at D&D Beyond for their recent LEGENDS OF RUNETERRA: DARK TIDES OF BILGEWATER adventure guide (you can see my map in the wild here!) and managed to negotiate the rights to share it here as well.
By the way, Patrons of any tier can grab the bonus assets and map variants this month! There are 39 assets and 8 different variants (pictured below) so please stop by if you have a pledge of $1 or more. It's my way of saying thanks for sticking around!
→ Find the Patreon rewards here.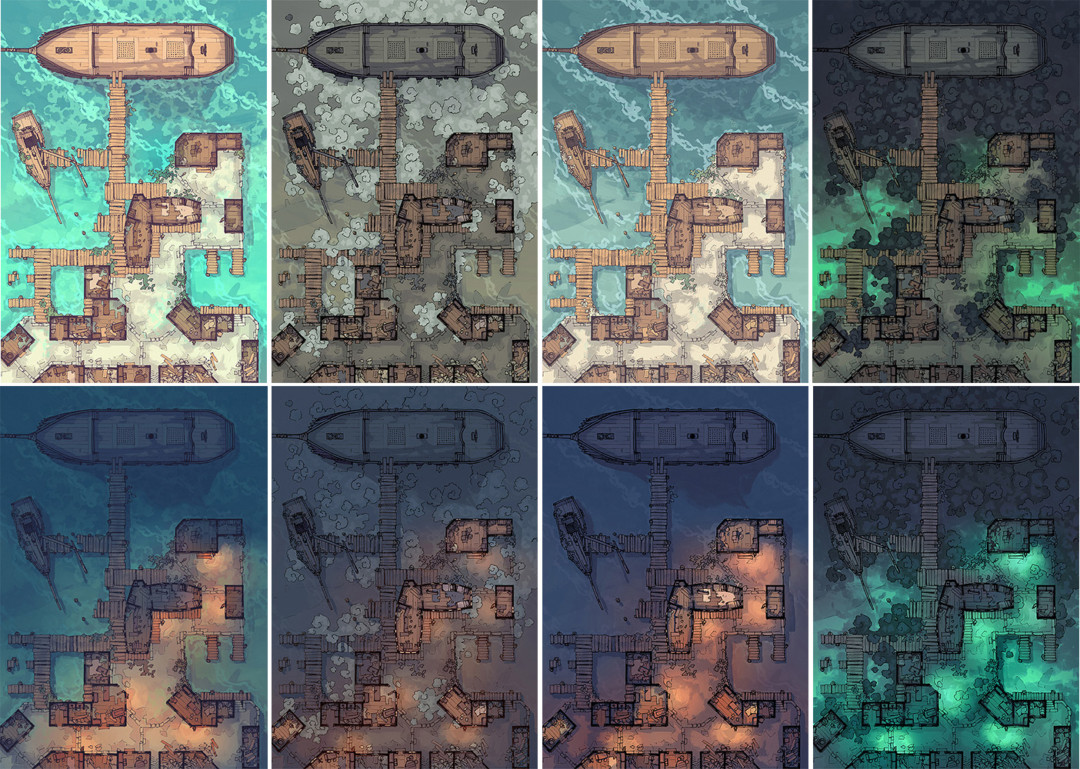 I hope you enjoy this one! You can download the Roll20 and print-ready files below, and you can also support me and round our your collection with a Patreon pledge, a tip, or by buying one of my map packs. Thank you!
Downloads
We will deliver the download links to your email address, which include printable PDFs and digital files. You can choose which pack you would like below.
The base Docks of the Dead maps are free to download thanks to Patrons such as: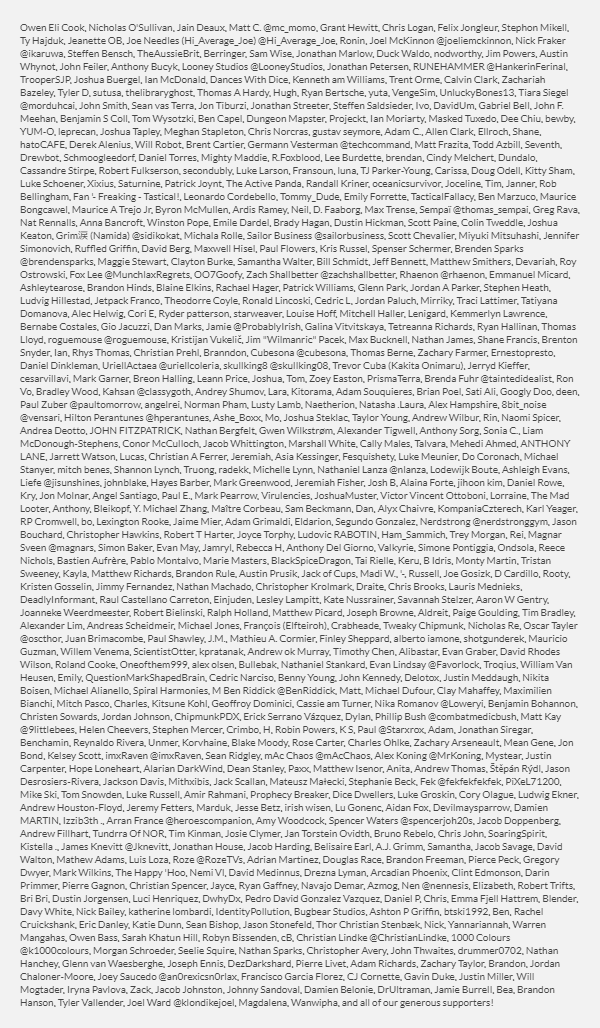 For exclusive map variants and even the PSD files, consider joining the amazing community that makes these maps possible: