A sandy desert interspersed with withered trees and low, rocky formations.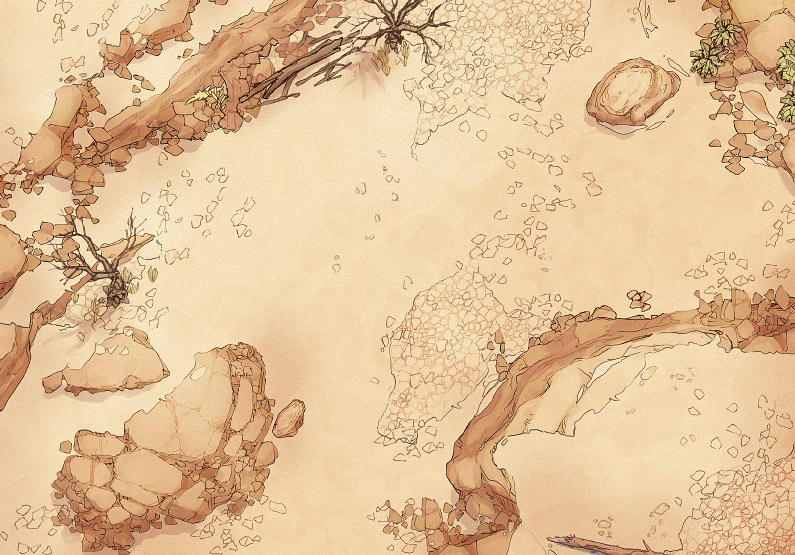 Rootyful dove back into the desert theme this month to create this sandy clearing. It's been some time since we've worked on what I call an 'everyday encounter' map. Though we're making more and more points of interest, sometimes you just need an iconic desert map!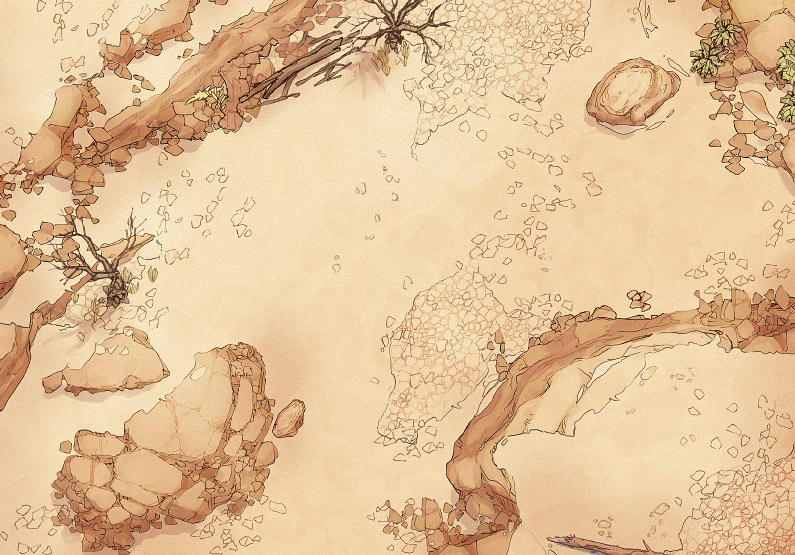 Don't miss out on the map variants, gold-tier patrons! Each one features a unique layout, expanding your repertoire of desert encounter maps. Hmm, what other 'everyday encounter' maps should should we make next?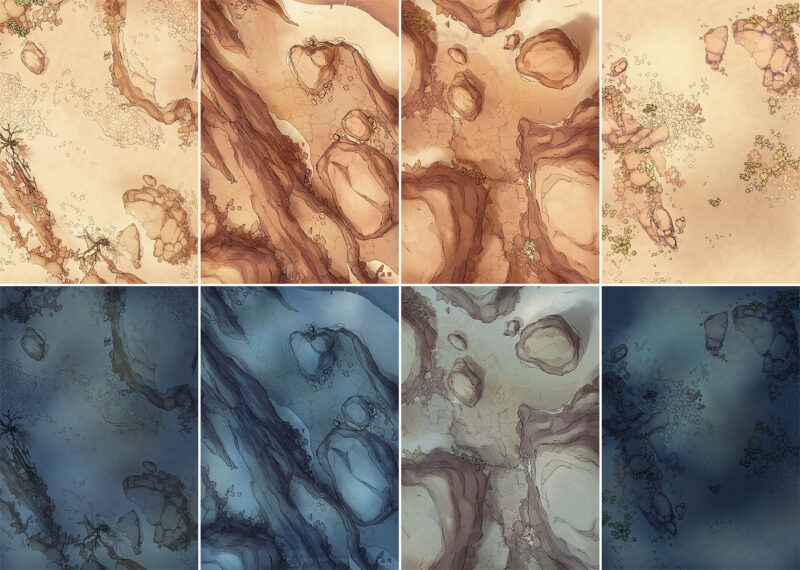 Subscribe for More
We put out new content like this almost every week! If you'd like to keep up, here are all the ways that you can do it, be it on social media or with our email newsletter:
Download the Rocky Desert battle maps
You can download the digital files below, where you'll also get an opportunity to support us. Thank you! It's thanks to you that we can keep making these maps and assets. 🙂
We will deliver the download links to your email address. You can choose which pack you would like below.
And here are a few more desert maps you may enjoy…
We can offer this base pack for free thanks to our generous Patreon supporters
For exclusive map variants and even the PSD files, consider joining the amazing community that makes these maps possible: