June has been a month of rest and recharging for me, but it was not without its exciting content! I have plenty to share thanks to the efforts of Troy, the industrious Token Editor Team, and the impressive collaboration of the Discord community. 🙂
I did have one piece of content this month though, and that was the enormous Docks of the Dead map. I created this in partnership with D&D Beyond (for their awesome Legends of Runeterra: Dark Tides of Bilgewater module) and had been eagerly waiting to release it once the NDA lifted! Big thanks to them for the special deal that allowed me to share it with you here also.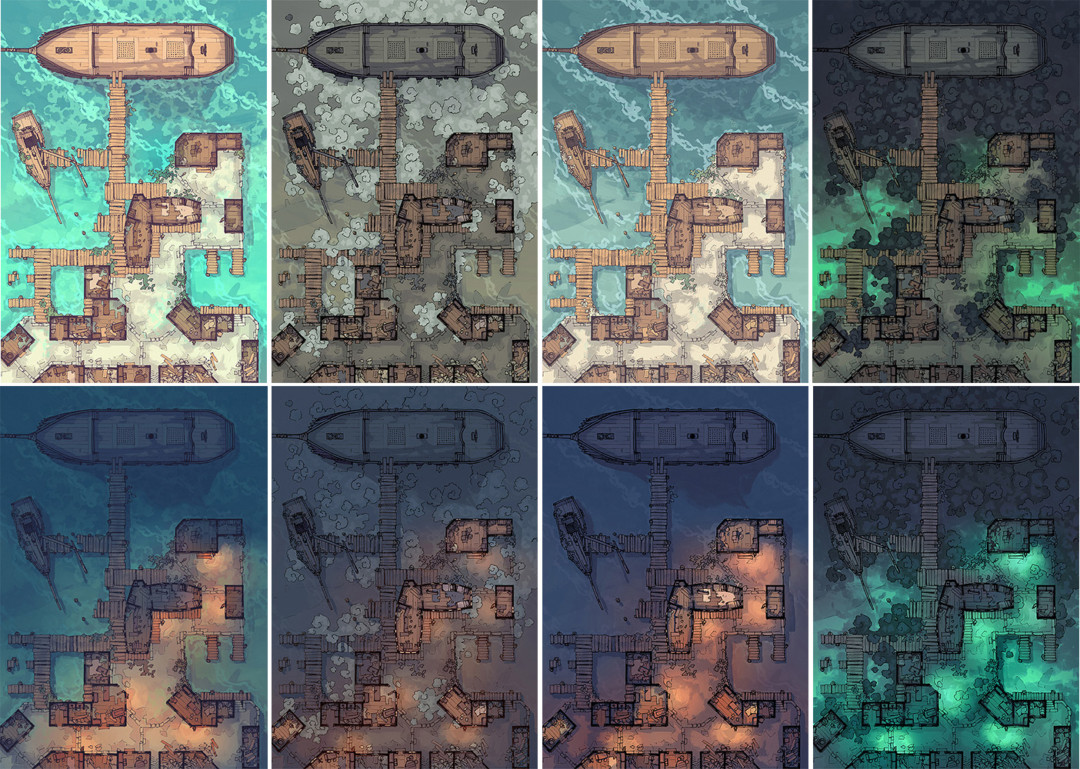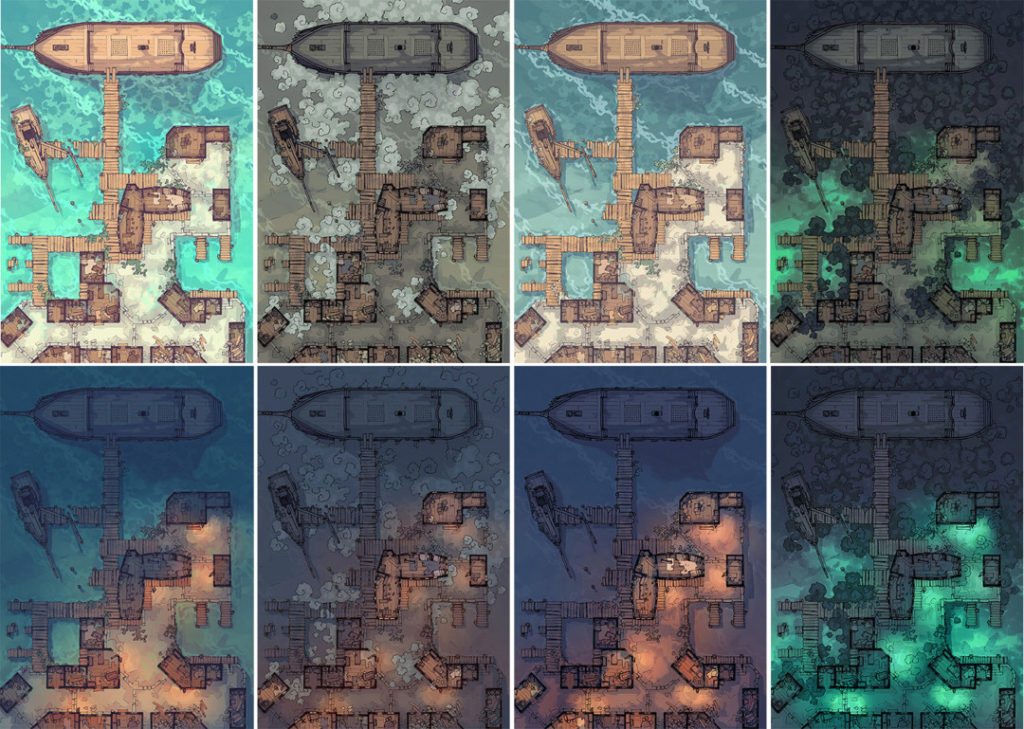 Since this was the only piece of content from me this month I made an extra special Patreon release where you can find all the Patreon rewards available to all Patrons regardless of pledge tier. I hope you'll enjoy those map variants and assets – I really like how they turned out!
You can find out more in my Docks of the Dead blog post.
---
Meanwhile, Troy has been toiling away at his expansive Greybanner adventure guide (TBN) which is shaping up to be about 5-6 parts strong. It's the first time either of us have undertaken such an expansive project and, despite it having a lot of intricate moving pieces, he's having a great time putting it together.
This month's episode is Part 3: The Greybanner Region.
---
The 2-Minute Token Editor is also seeing some exciting growth! While Reuben is making excellent work in the background on the editor, Austin and David have added a plethora of new beasts, elementals, and more to the library. On behalf of the whole team, thank you for your pledges! It's thanks to you that this team is possible and it's no longer a one-man party. 🙂
You can read more about it in my Token Editor update post.
---
Finally, the 2-Minute Tabletop Discord community has put together something truly astounding over the course of June – but that's all I will say for now! It deserves its own post later this week. 😉
Thank you once again for all your support this June. I'm excited to start drawing again and bringing you more maps, assets, encounters, and tokens in this new month! You'll hear from me again soon…
---
If you would like to be updated as we put out new content, you can take your pick of social media or email newsletter below!
All done here? Here are some more articles from across the site…