The stylized isometric map of the school grounds of a grand wizarding school complete with towers, halls, and sports field.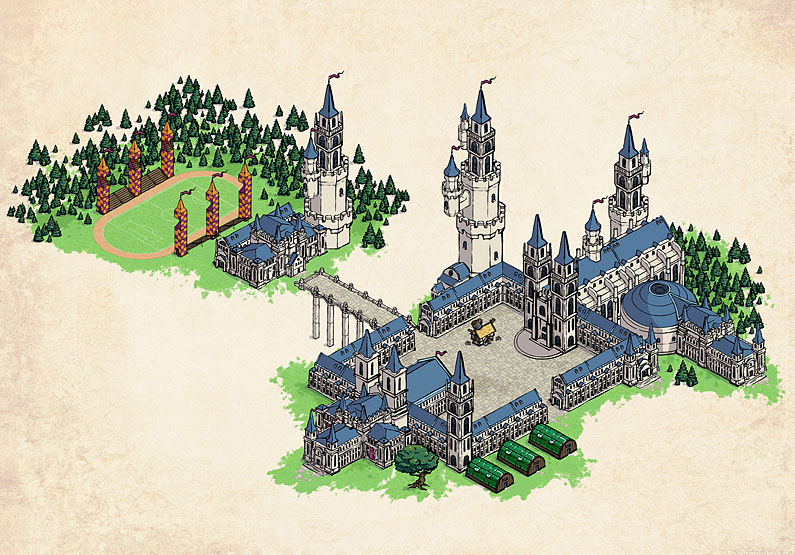 Connor Johnston (CocosTreasuryOfTokens) has been working over the last month to bring us this intricately-detailed isometric map, and isn't it charming? With this in front of me I can easily imagine myself looking down on this world while perched on a broomstick.
It features all the utilities we've come to expect of a wizarding school: greenhouses, sports fields, libraries, halls, and towers. And if you want to expand or build your own, the $5 Patreon Pack contain all of Connor's specially-made building blocks!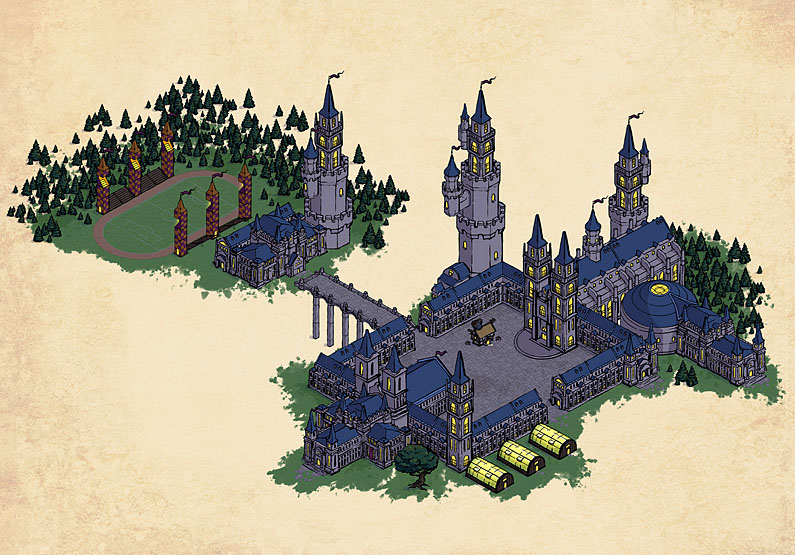 Hope this map is a worthy addition to your collection, and don't forget to grab all of our other wizarding school stuff: Search: Wizarding School.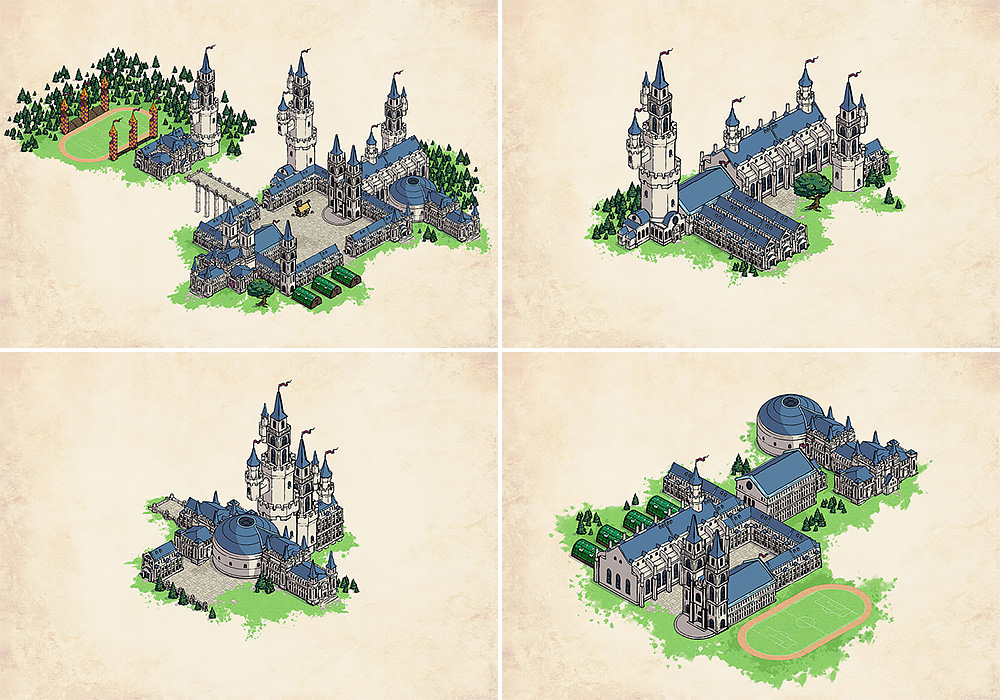 Subscribe for More
We put out new content like this almost every week! If you'd like to keep up, here are all the ways that you can do it, be it on social media or with our email newsletter:
Download the Wizarding School Grounds Map
You can download the digital files below, where you'll also get an opportunity to support us. Thank you! It's thanks to you that we can keep making these maps and assets. 🙂
We will deliver the download links to your email address. You can choose which pack you would like below.
We can offer this base pack for free thanks to our generous Patreon supporters
For exclusive map variants and even the PSD files, consider joining the amazing community that makes these maps possible: