These mining tunnels are criss-crossed with thermal pools, an echoing chasm, and they penetrate something ancient and better left alone…
Skip to the downloads?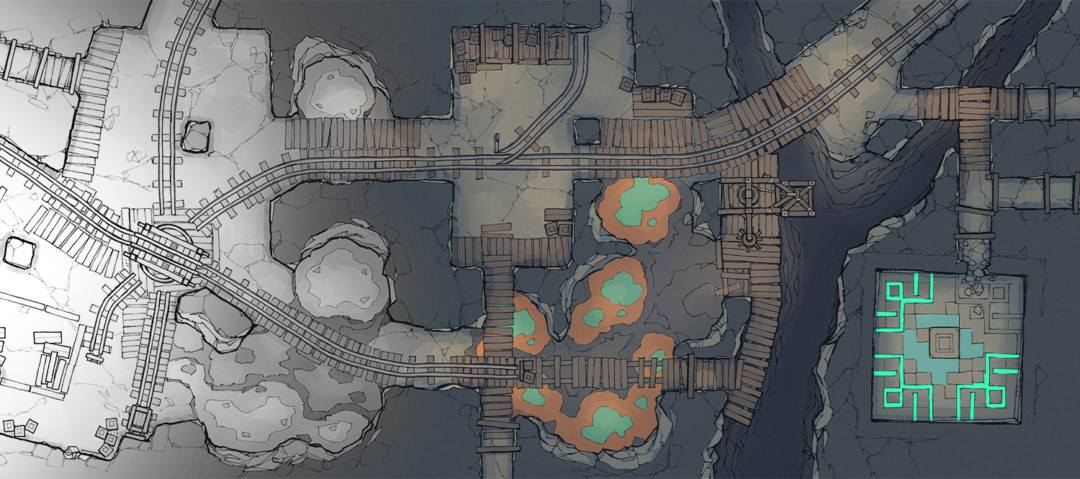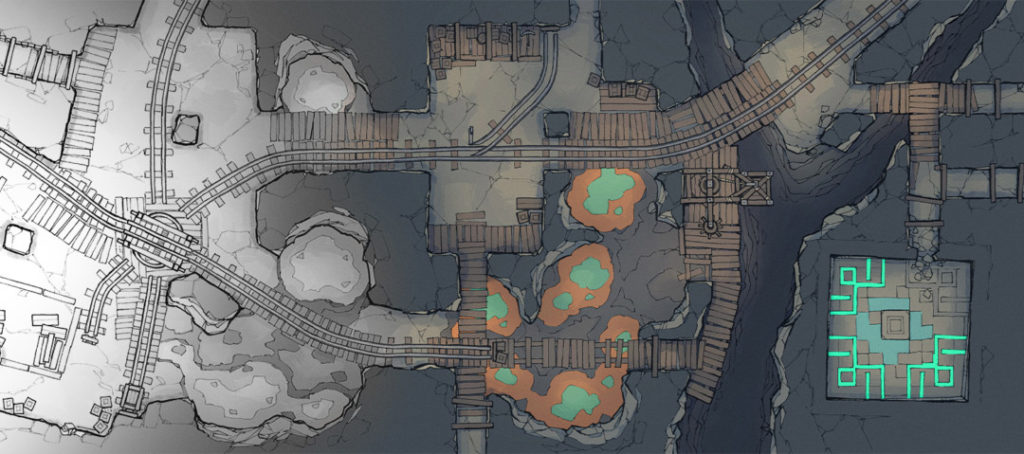 This new battle map is my latest addition to the Eisenstein Mining Compound adventure that my brother Troy and I are collaborating on along with David the token artist! Its complete form will be released by the end of the week, leaving you enough time to prepare a Halloween game if you so wish. 🙂
This section of the mines is many times more deadly than the last, featuring more and easier to fall into pools of boiling mud and water, a chasm with no discernible bottom, and one very out-of-place stone-cut chamber.
I've been experimenting with a handful of (subtle, I admit) artistic techniques with these two maps. The color palette is probably the most pronounced difference – what do you think of the muted colors? It's a bit of a return-to-form for me, and I want to let the line art do more of the work in the future.
I hope you're excited for the complete adventure! The necessary maps are now complete, and we're just putting a few finishing touches on the written supplement and whipping up a few more tokens – you'll hear again from us soon! 🙂
Subscribe
Here are all the ways that you can keep up to date with our new content, be it on social media or with our email newsletter:
---
Download the Thermal Mines
You can download the digital files below, where you'll also get an opportunity to support me for my work. Thank you! It's thanks to you that I can keep making these maps and assets. 🙂
We will deliver the download links to your email address, which include printable PDFs and digital files. You can choose which pack you would like below.
This new mine battle map is free to download thanks to our Patrons: