A wrecked sailing ship is lodged in the depths of a sea cave on a tropical coastline.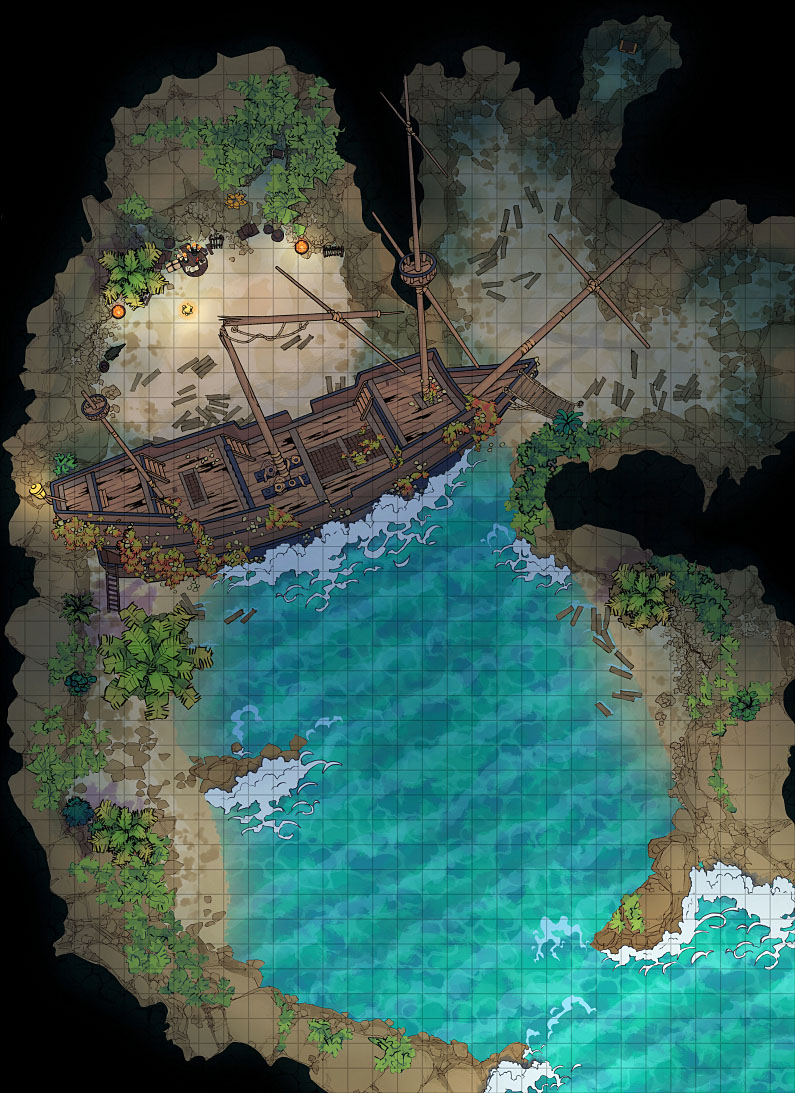 Connor Johnston (of CocosTreasuryOfTokens) is the captain behind this map pack, carefully decorating the cliffs and beaches of this cave to bring you a wonderful self-contained encounter map.
Behind the shipwreck can be seen the firelight casting wicked shadows high upon the cave walls. Who might await your adventurers back there? Is it the pirates stranded by this misfortune? Looters, salvagers? And who knows what might be swimming in those shallows…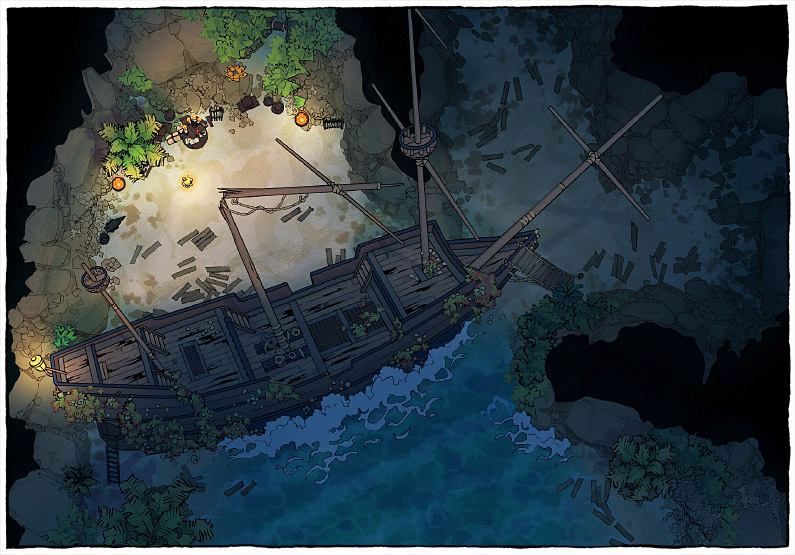 This map has some spectacular variants too, which are previewed below. With these you can take this ship to a basalt coast, set it alight, or sink it deep in a reef. In fact, with the assets, you can take it anywhere at all!
Hope you enjoy this one, and I'd love to hear about the encounters you cook up. 🙂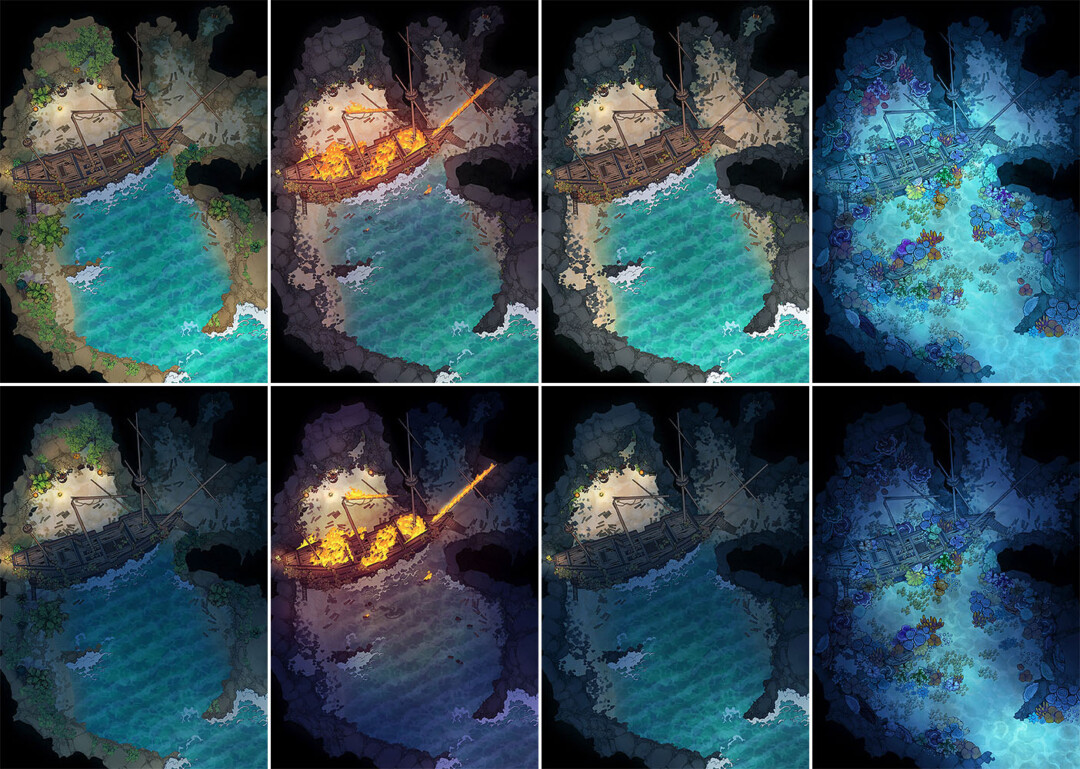 Subscribe for More
We put out new content like this almost every week! If you'd like to keep up, here are all the ways that you can do it, be it on social media or with our email newsletter:
Download the Pirate's Grotto battle map
You can download the digital files below, where you'll also get an opportunity to support us. Thank you! It's thanks to you that we can keep making these maps and assets. 🙂
We will deliver the download links to your email address. You can choose which pack you would like below.
We can offer this base pack for free thanks to our generous Patreon supporters
For exclusive map variants and even the PSD files, consider joining the amazing community that makes these maps possible: