Heil og sæl, everyone!
I wanted to experiment with my own assets and, having recently finished God of War, I decided to choose viking ships as my theme.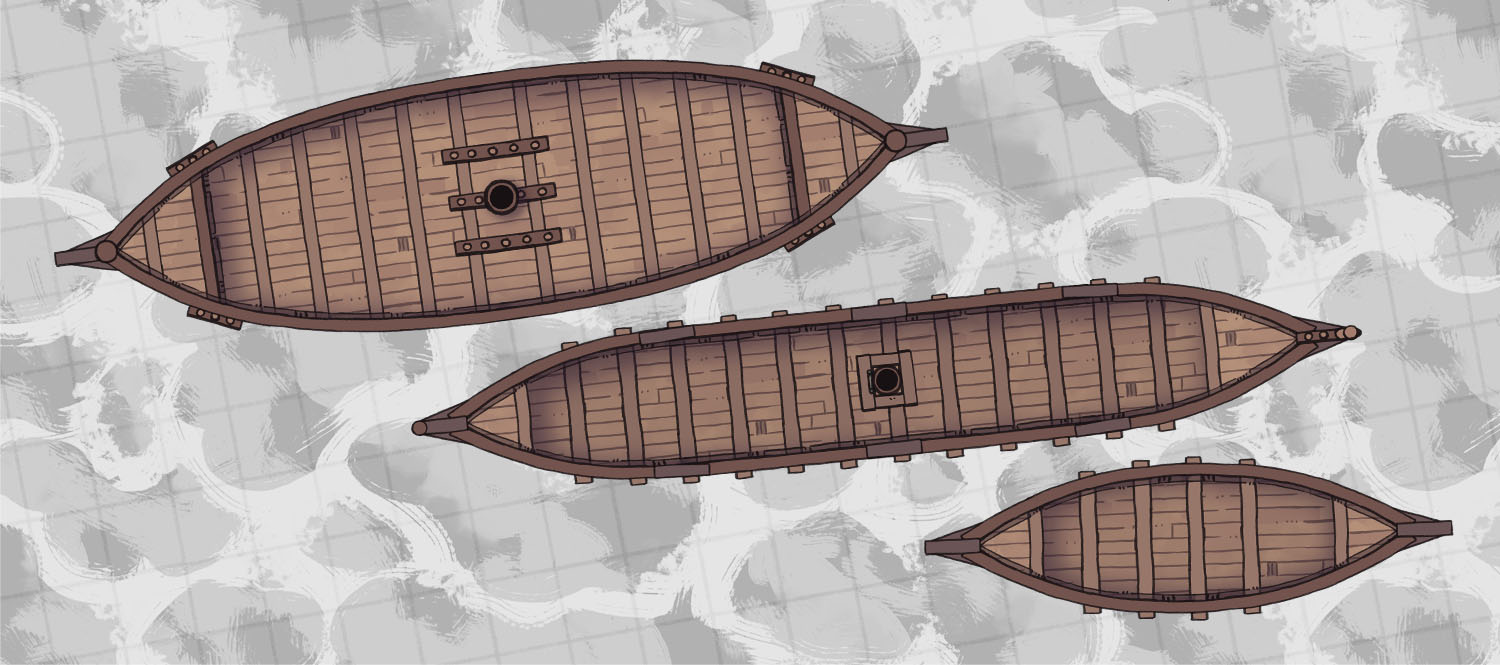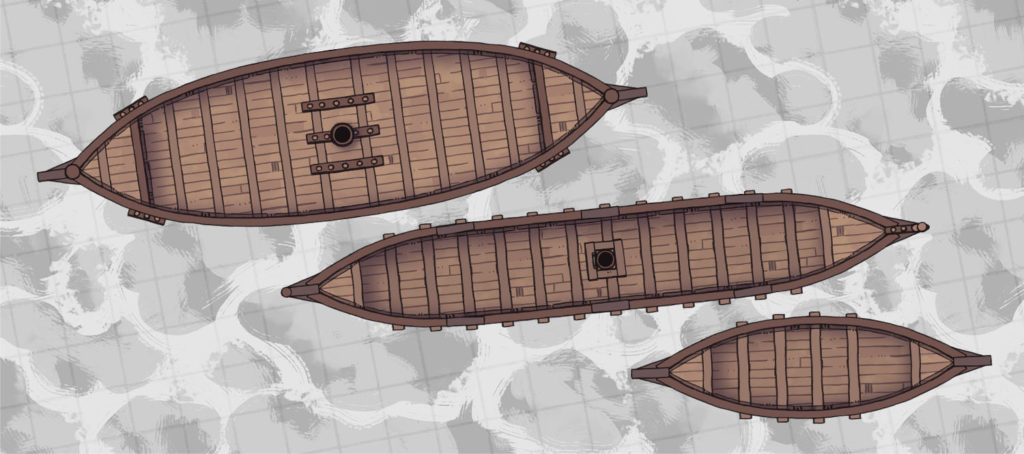 Inside this pack are the three vessels you see in the preview image, a dragonship, a longship, and a rowboat. Each one comes in 300 DPI, Roll20-, and Fantasy Grounds-optimized versions. There are also one-page and multi-page PDF print options.
Tell me, what do you think of these ships? Would you like to see more, perhaps once a month until we have a nice collection? I'd like to tackle a large sailing ship some time, a cog perhaps, complete with furnished lower decks and a snazzy name.
As for my next map, I'm working on a tiling ocean texture accompanied by some "ocean assets." Namely rocks, sharks, driftwood, and other obstacles in ship-to-ship combat. And after that? A long awaited monster tokens pack, also with a sea theme!
I'd love to hear what you'd like to see in these packs, so please let me know in the comments!
Downloads
You can download viking ship map trio below:
The Viking Ship battle maps are free to download thanks to Patrons such as:
This work is licensed under a Creative Commons Attribution-NonCommercial 4.0 International License, thanks to our generous supporters. If you would like to use this map commercially, please contact me 🙂