A complex of stone tunnels and chambers have been furnished to comfortably house a small community.
Vladir Winters excavated this space and decorated it with warm lights, meals, and beds. There is a large meeting hall, kitchen, bedrooms, and more. It's practically begging for some fog of war and a session of exploring from room to room!
Who dwells here? A thieve's guild jumps to mind, or perhaps it's some kind of medieval bomb shelter? (A dragon shelter?) Perhaps a happy dwarven community.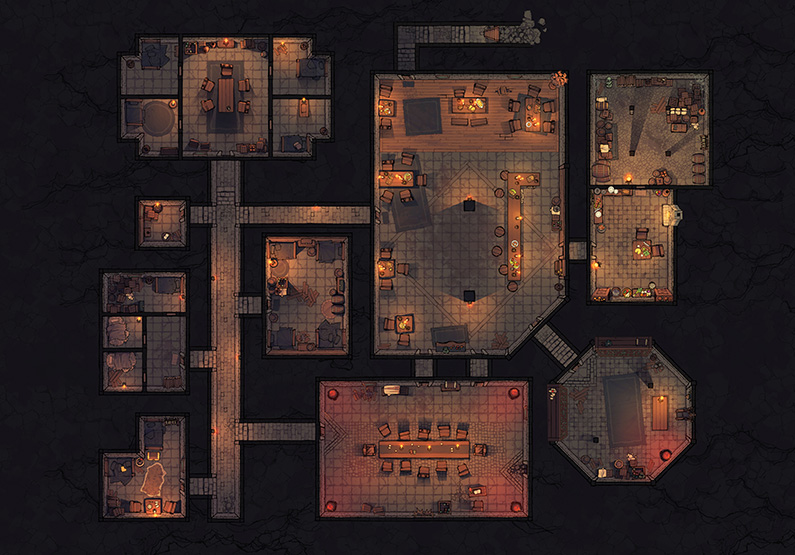 Do any fun ideas jump to your mind? We'd love to hear them in the comments! This is only Vladir's second commission and I think they did an amazing job, so we'd love to get your feedback too. 🙂