Bobbing across the ocean is a ship of great renown, of which the gold-trimmed exterior and tantalizing aroma is but a small taste of the luxury within…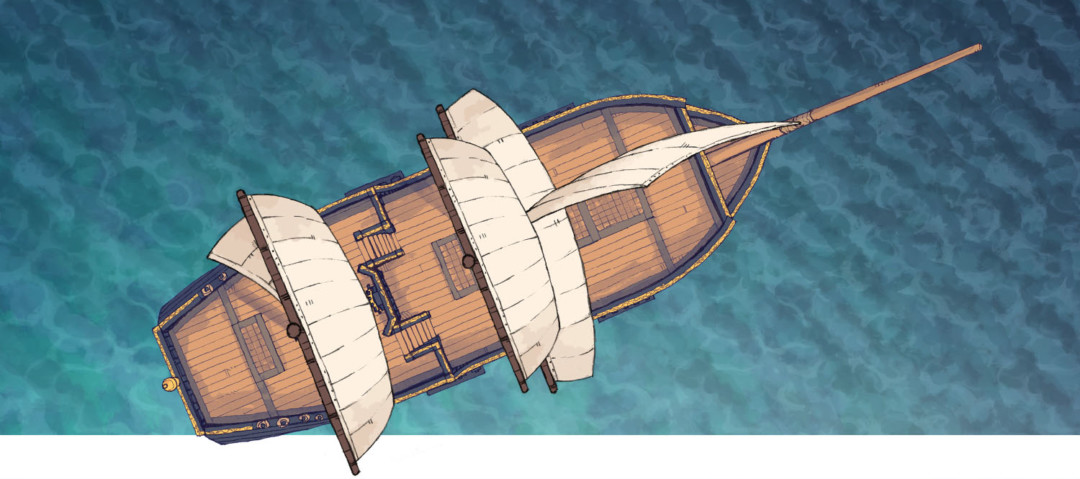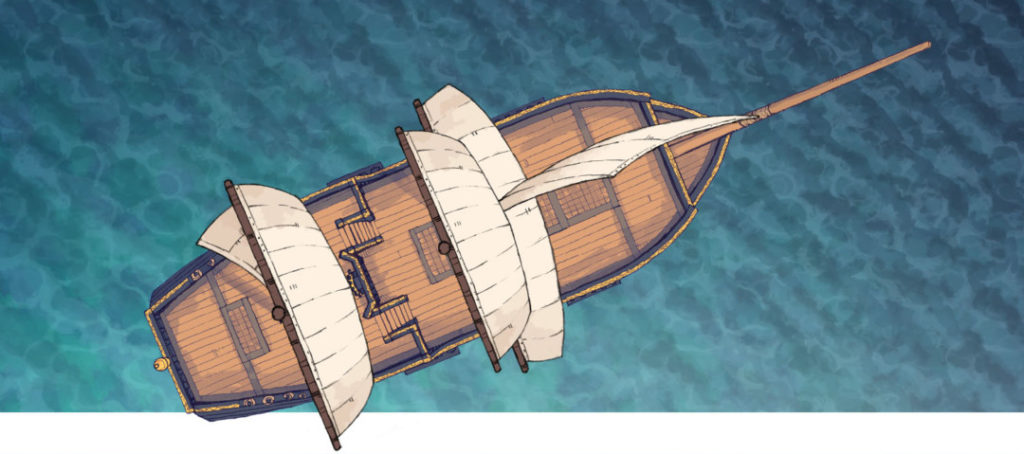 Welcome to the Sailing Chef, an awkwardly named sailing ship hemmed with gold inside and out. Not only that, but the level below the deck has been fitted with a fully-operational restaurant! Big thanks to James The Napkin Dungeon Master for the concept.
While drawing and coloring this map I daydreamed of a revered chef-captain who traveled the world cooking such delicacies that no pirate or government dares stop them.
Interested in a more complete write-up than my daydream? Actually, this map was conceptualized in collaboration with The Napkin Dungeon Master, who has created just that sort of thing! Please allow James to introduce you to The Aneayok and its crew of half-snake Neffyok over on James' Patreon:

Finally, we have a collection of gorgeous battle map variants by Rootyful included in the $5 supporter pack! This ship sure is well-travelled, isn't it?
Subscribe for More
Here are all the ways that you can keep up to date with our new content, be it on social media or with our email newsletter:
Download Our Sailing Ship Battle Maps
You can download the digital files below, where you'll also get an opportunity to support me for my work. Thank you! It's thanks to you that I can keep making these maps and assets. 🙂
We will deliver the download links to your email address. You can choose which pack you would like below.
We can offer this base pack for free thanks to our generous Patreon supporters
For exclusive map variants and even the PSD files, consider joining the amazing community that makes these maps possible: